3 machine control solutions for compact equipment that speed up work and improve precision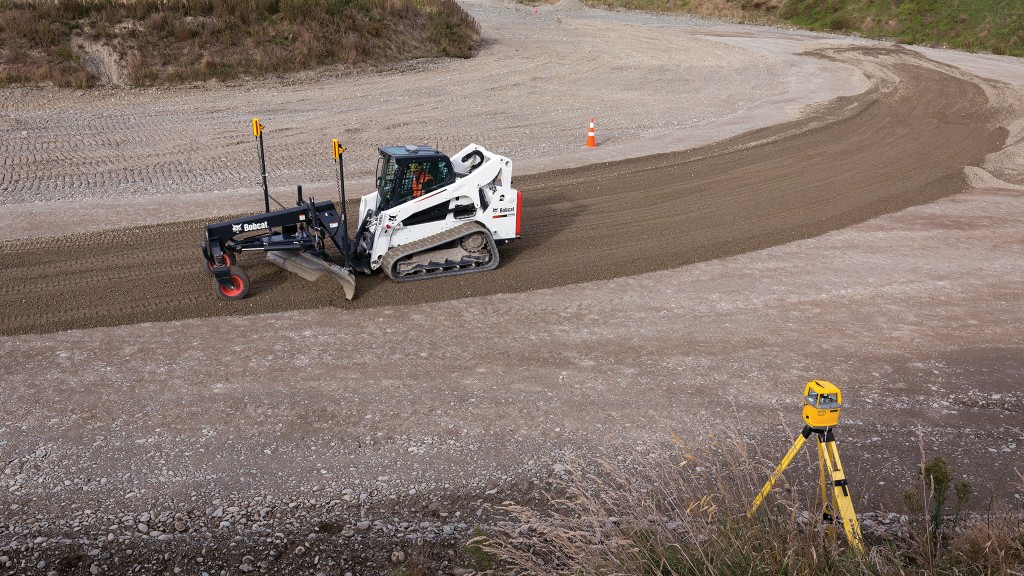 Already a popular addition to larger earthmoving equipment, machine control is continuing to evolve with solutions for more machine types and sizes. Compact equipment is the next step for machine control adoption, with a number of options now available to give versatile compact machines greater precision.
Machine control systems for compact equipment are smaller and easier to install, and some are designed to be portable so that they can be moved from machine to machine with ease. These systems may not have all of the same features as their larger cousins, but they allow owners to incorporate machine control at a lower price point and improve efficiency.
Portable and modular the focus for Topcon
Topcon Positioning Systems has built a broad range of machine control systems across a variety of machines through its MC-X platform and recently introduced the same capabilities to compact equipment with the launch of MC-Mobile. Portability is a big draw for owners of smaller machines, as it allows them to use one system on multiple pieces of equipment while benefitting from the same features as a full-size machine control guidance system.
MC-Mobile is designed for mini excavators, compact track loaders, and skid-steer loaders. These machines combine with the system and software to add design, build, and check functionality to small equipment.
"It's easy to set up and use, it's affordable, and it offers the same competitive benefits of machine control solutions designed for larger equipment," commented Jamie Williamson, executive vice president of Topcon. "MC-Mobile enables contractors to get jobs done faster and more accurately, eliminating costly rework and allowing them to reallocate resources to other tasks on the job site."
MC-Mobile can be used for applications like grade checking, working through designs on the job site, and site layout with no need for staking. As a modular system, displays and components can be shared across machines, and it is simple for operators to pick up, allowing contractors to shift resources to other areas of the job site.
Compact machinery a prime target for Hemisphere GNSS machine control
Hemisphere GNSS has made compact machinery a prime target for its machine control technology. Smaller excavators can take advantage of Hemisphere's GradeMetrix and SiteMetrix products.
GradeMetrix allows compact excavators up to 8.5 tons to work in 2D, 2.5D, or 3D operation, all of which are standard. For compact machines, the system includes the VR500 smart antenna and IRONONE 8-inch colour touchscreen display, both of which are ruggedized to protect against the shock, vibration, and environmental conditions of job sites.
Using those components, or paired with a laser receiver for higher-accuracy elevation demands, the operator can switch between a variety of views and stake points, input flat or sloped designs, and more.
Hemisphere GNSS has focused on making its equipment work well in mixed fleets using multiple brands of machine control systems and tools, which helps companies that have already embraced machine control as well as those just starting out with technology.
Trimble machine control through your smartphone
Trimble's Earthworks GO! machine control system for compact equipment makes use of mobile computing to expand the accessibility of grade control technology.
The system pairs with grading attachments for skid-steer and compact track loaders and leverages the operator's smartphone as the interface. It is compatible with both Android and iOS devices. Contractors performing earthmoving, site prep, and other jobs that require precision grading can make use of Earthworks GO! to grade flat or simple slopes, Trimble says. The system ties in to laser technology to provide real-time positioning, making it easier for the operator to remain on grade and quickly reach the targeted profile.
Most of the system components are included in Trimble's GO! Box, which affixes to the machine without the need for mounting equipment. This makes it easy to move the system from machine to machine. For each piece of equipment the operator can use their own smartphone as the display and control of the unit.
Related Articles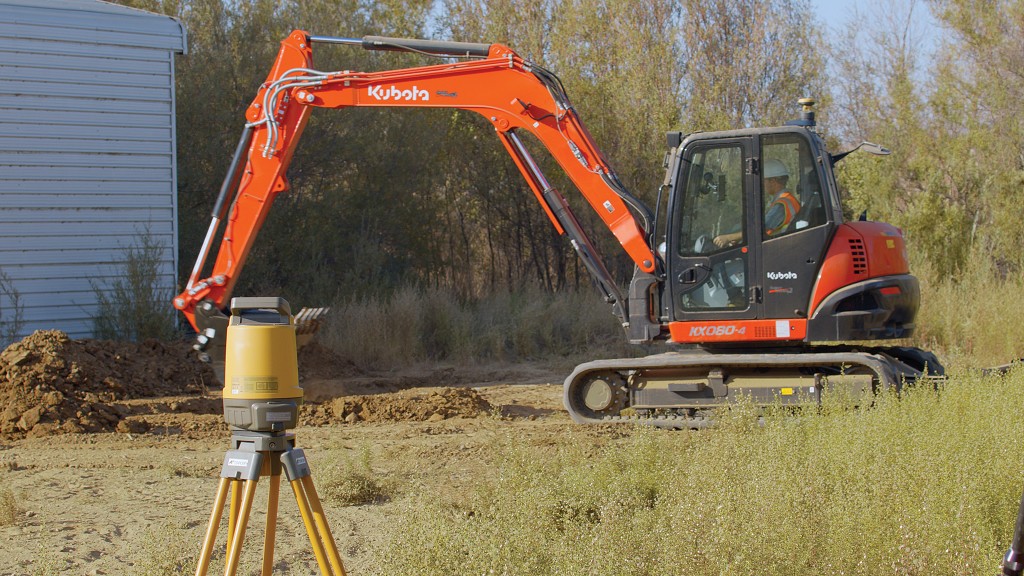 Compact equipment machine control delivers flexibility for dirt businesses