Autonomous crushing in the future as SBM shows REMAX 600 impact crusher at bauma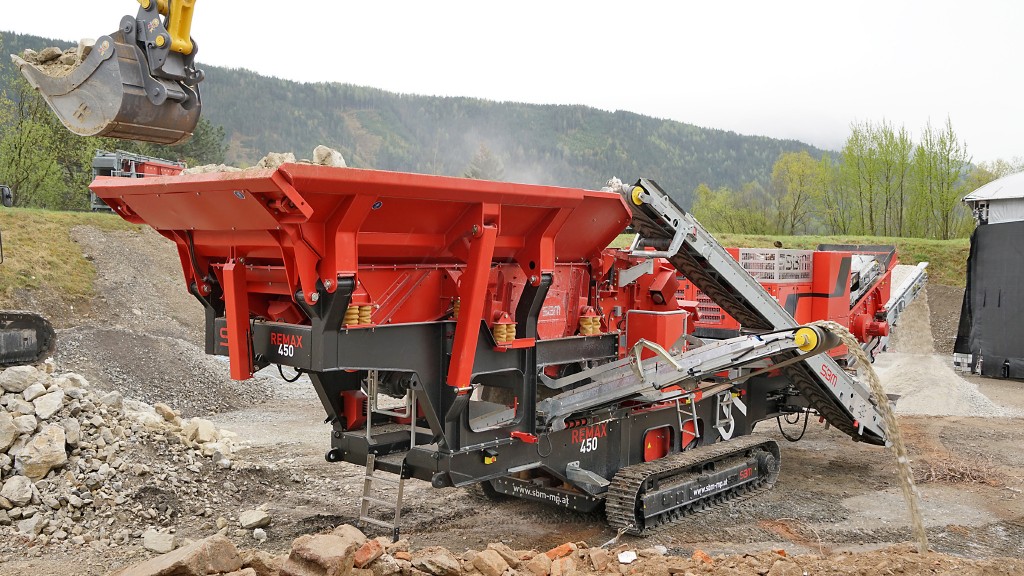 Austria-based manufacturer SBM Mineral Processing is taking its crushing equipment to a new level as it targets the concept of autonomous crushing for its display at bauma.
SBM will display the REMAX 600 tracked mobile impact crusher in Munich, with a number of novel features included in the newest machine development - including what SBM says is the first fully automatic production monitoring and control system, being developed in cooperation with Montanuniversität Leoben, Styria. The concept uses an innovative sensor system and video technology, combined with powerful communication and IT networks and other technological innovations such as automatic gap adjustment to bring artificial intelligence into mobile processing for the first time, according to SBM.
Bringing AI to crushing operations
A group of interdisciplinary teams from the renowned Leoben Chair of Mineral Processing and SBM's research department has been working on the autonomous crushing concept for more than two years, with the goal of stepping up from today's extensively monitored and optimized crushing operations to fully automated production using machine learning.
Through the project, the machines are able to independently assess feed material and final products using sensors and camera systems; they can also register load conditions of the crusher and conveyors and optimize separation processes down to overbelt magnetic separators and wind sifters. SBM's Crush Control system validates operating conditions and material properties in real-time, then sends that data to SBM remotely. From there, a 'digital twin' is created that matches the machine data with thousands of stored reference points that come from sources such as lab tests, quality testing and computer situations. Using that information, the best potential method of optimization is sent back to the machine control system, allowing for immediate adaptation on the machine's part without any need to stop work.
SBM says that autonomous crushing will support users and operators by using data to do tasks such as selecting the right screening equipment when plants are relocated, or feed materials are changed. An interactive menu control will help inexperienced and experienced operators alike to precisely adjust the production process depending on parameters, such as maximum output, minimum fuel consumption or type of final product required. A newly integrated tool monitoring system in the impact crusher counteracts shortfalls in quality due to wear, and adds support for greater preventive maintenance.
Testing is continuing on the AI-enabled REMAX 600 through the coming year, and SBM says the technology will likely move forward in or around 2024.
New flagship crusher adds performance
Even without AI equipped, the new REMAX 600 offers impressive performance. A transport-friendly design and 1,380- x 1,000-mm inlet opening can handle up to 600 tons per hour, offering a completely new option for mobile primary and secondary crushing.
The new crusher is powered by a diesel-electric hybrid drive, with optional grid operation as well. A 15-litre Cummins turbodiesel and 553 kVa generator is at the heart of the machine, running the cusher motor as well as the conveying and screening equipment and hydraulic units. All plant functions are available even when being run in all-electric operation, reducing on-site noise and exhaust emissions significantly. A high-torque drive system runs at permanently low speeds, resulting in additional reductions to environmental impacts.
A complete package of standard equipment is augmented with optional additions, allowing operators to produce a multitude of premium final aggregate fractions. In addition to serial pre-screening via a double-deck circular vibratory screen, there are three optional secondary circular vibratory screens facilitating recirculation of oversize material, and highly cantilevering discharge conveyors to allow for large product stockpiles. All stockpile conveyors can be folded hydraulically, allowing for easy one-piece transportation and short setup times.
The addition of the REMAX 600 brings the SBM line of plug-in hybrid tracked mobile jaw and impact crushers up to 12 models from 25 to 150 tons operating weight.
Advanced stationary options expanding
SBM has also been developing new stationary plant options, and will present these concepts at bauma. Greater standardization of technical components and new modular concepts to guarantee profitability are central to these options.
SBM can tailor-make installed solutions for a variety of throughputs and price points, and can also modernize existing plants. An example of the latter is the SMR series of compact reversible impact mills, suitable for efficient and sophisticated upgrades and retrofits for secondary and tertiary stages. Dynamic screening sizes in the KL-B series and SBM's elliptical vibrating screens with digital drive synchronization also add efficiency.
These also add to SBM's container-mobile GRAVEX processing concept, which offers a modular design that can be a temporary addition to mobile or semi-stationary processing plants as needed.
Related Articles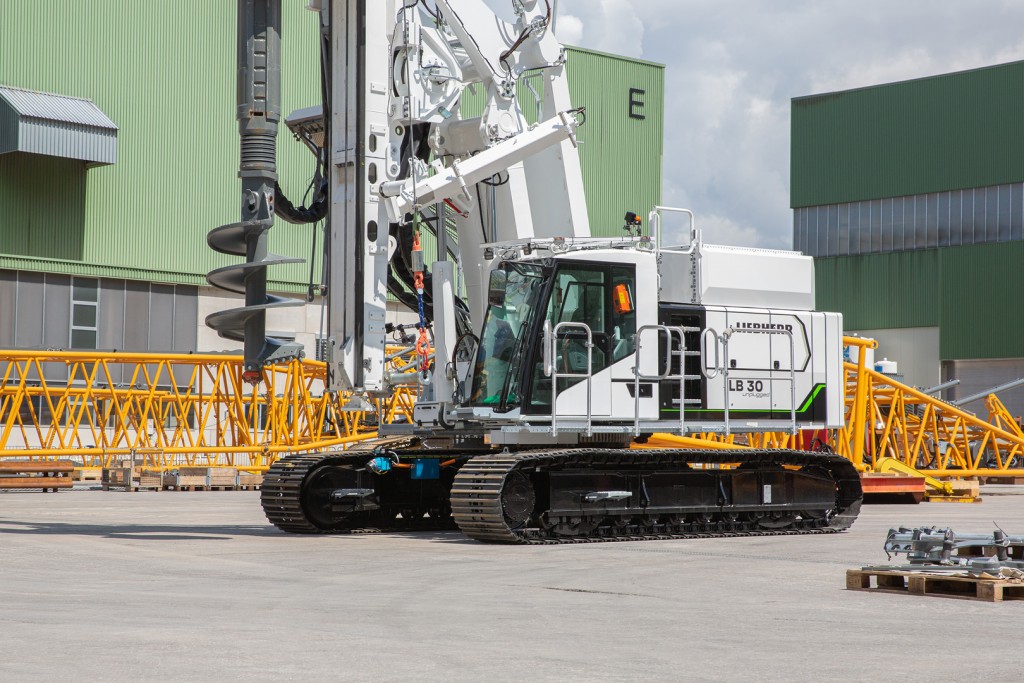 Growing unplugged series leads electromobility efforts for Liebherr at bauma