Growing unplugged series leads electromobility efforts for Liebherr at bauma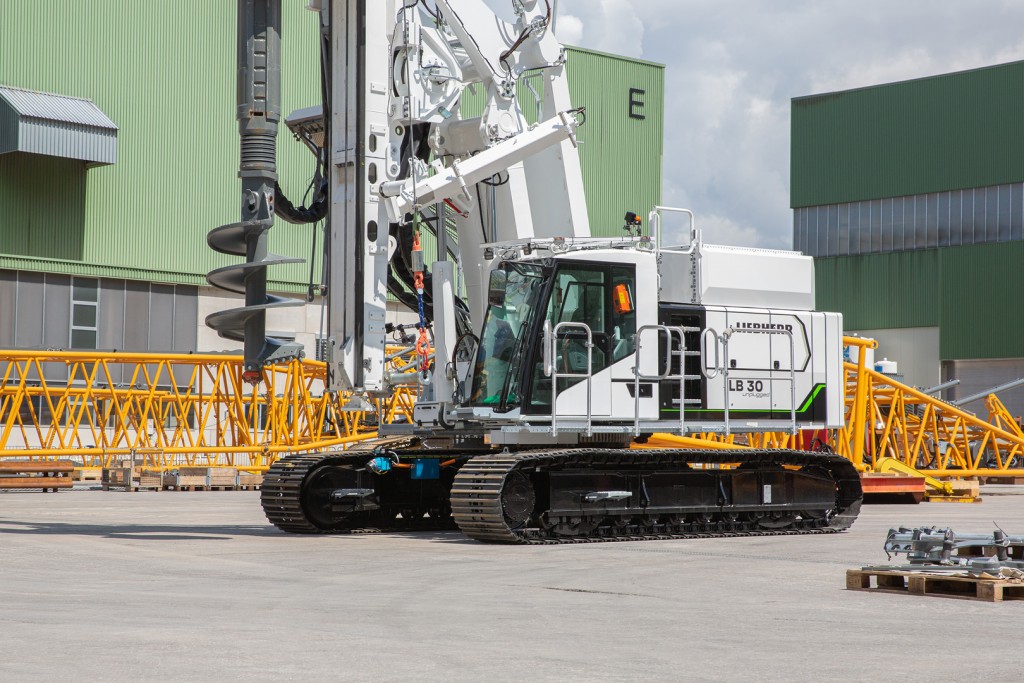 Sustainability and electric power are key components of the Liebherr experience at bauma 2022, with the company planning to use its home show as a demonstration of its Unplugged series of equipment, among other highlights.
Liebherr also plans to show off its Generation 8 R 928 excavator fitted with factory-installed machine control from Leica Geosystems, new mid-sized wheel loaders, and other debuts during the Munich show.
Unplugged options for piling, drilling and lifting
When Liebherr introduced the LB 16 unplugged drilling rig, it launched a new range of opportunities for buyers of drills, lifting and piling equipment that the company is taking advantage of this year with six new unplugged products.
The battery-powered units all feature one key benefit: zero emissions. They do not produce exhaust fumes, and are extremely quiet - ideal for working in urban areas where noise and emissions are less welcome, and highly efficient for the owners and operators.
The machines can be plugged in to a conventional job site electrical supply, and operation can continue while charging takes place. A swap to battery power involves a simple operation: pulling the plug. The performance and range of application will not change.
All of the new models are available in both conventional and battery-operated versions, and have identical performance specifications.
Two new piling rigs are being introduced under the unplugged banner, the LRH 100.1 and LRH 200. These machines have a 200 kWh battery pack that allows operation for 4 to 5 hours in average pile driving applications. An optional 400 kWh battery pack extends that operation into 8 to 10 hours.
The LRH 200 closes a gap in the Liebherr piling line. It can be used for piling, continuous flight auger, full displacement, and down-the-hole drilling, as well as soil mixing work. Equipped with the H 6 hydraulic hammer from Liebherr, it can lift piles up to 24.5 metres long and weighing 16 tonnes.
On the drilling side, Liebherr is introducing unplugged models of its established LB 25 and LB 30. Both machines can be used in the field of deep foundation; with an optional extension of the drilling axis, the machines can be deployed for drilling diameters up to 3.4 metres. Both are available in a Low Head version with total height of 14.1 m, or Ultra Low Head at 7.7 m.
The battery in these machines is designed for a working time of 4 hours in Kelly operation, and can be charged similarly to the piling rigs.
Two crawler cranes, the LR 1130.1 and LR 1160.1 unplugged, have joined Liebherr's lifting line. Both are identical to the conventional versions in how they operate, and they have a battery capacity allowing average lifting operation of eight hours. Alternatively, the main boom with luffing jib can be completely erected. Batteries can be recharged in only 2.5 to 4 hours. Performance can be increased by 20 to 60 percent using additional batteries.
When idling, the sound pressure level of three unplugged cranes is equivalent to that of a normal conversation on the job site, corresponding to around 60 dB(A).
New wheel loaders lead earthmoving updates
Liebherr has redeveloped and completely redesigned its range of mid-sized wheel loaders. Newly designed lift arms, featuring a z-bar linkage and improved working hydraulics, ensure maximum breakout, holding and return forces. Structural reinforcements on the lift arms and cross tube increase robustness. The modified z-bar linkage with electrohydraulic pilot controls has larger hydraulic cylinders and more powerful working pumps than before.
In addition to the new lift arms, optimization of the hydrostatic travel drive contributes to increased productivity. The more powerful engines are characterized by a higher maximum torque at a lower nominal speed. This results in power and efficiency increases with the same low fuel consumption. More powerful hydraulic components, such as larger travel motors and travel pumps, ensure greater traction in all three models and thus powerful bucket filling. Liebherr has reinforced the axles in addition to the travel drive components: depending on the model, all three wheel loaders have larger front or rear axles than their predecessors.
Intelligent assistance systems are also part of the overall package of the new mid-sized Liebherr wheel loaders. An example of this is the active personnel detection with brake assist. This optional assistance system, installed at the rear, warns the machine operator of dangers in the rear area both visually on the display and with acoustic signals.
Semi-automatic machine control on R 928
The R 928 Generation 8 crawler excavator is equipped with a semi-automatic pull-off system from Leica Geosystems. This assistance system for controlling the machine is the key to precise and efficient work. The software of the Liebherr crawler excavator and the Leica machine control was optimally coordinated by the development teams of both companies in collaboration. Electric servo control eliminates the need for additional hydraulic components, as communication takes place via CANbus. Installation in the factory has the advantage of optimum integration of all components. This is also where the factory pre-calibration of the machine control takes place, which considerably simplifies commissioning.
The R 928 G8 crawler excavator features high drawbar pull, excellent lifting capacity and a large backhoe bucket. The operating weight of less than 30 tonnes has been optimized with the aim of making transport logistics between operating locations as simple as possible.
Related Articles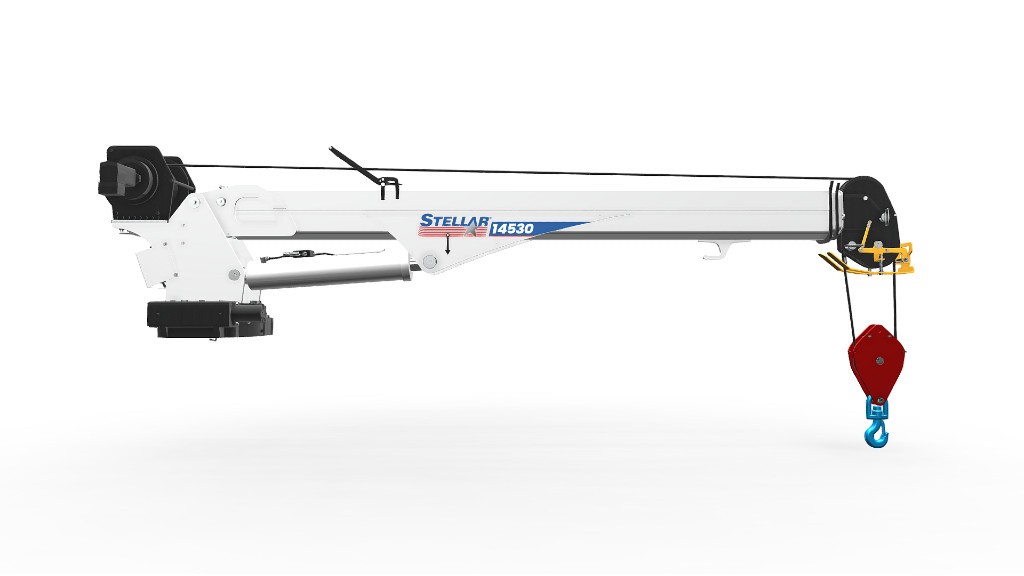 Redesigned Stellar hydraulic service crane features reduced weight, lift planning system