Perkins to showcase power solutions at bauma 2022 that help OEMs navigate the energy transition
New innovations include low-emission engines and prototype lithium-ion batteries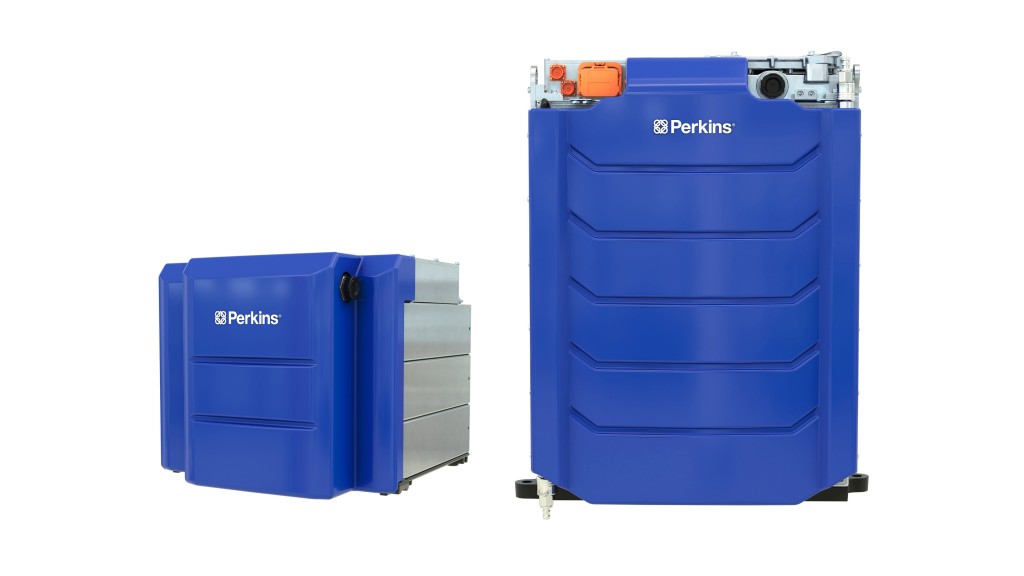 Perkins will showcase a selection of power solutions at bauma 2022 designed to address the needs of original equipment manufacturers (OEMs) and their users.
These solutions include engine technologies that lower greenhouse gas (GHG) emissions while delivering improvements in power density, performance, and operating efficiency, as well as technician services, flexible engine repower and replacement options, and genuine replacement parts.
Additionally, Perkins is engaging in a battery program as part of its ongoing initiative to help the company's user base of more than 800 OEMs succeed during the energy transition.
Perkins engineers are currently developing and field testing 48-volt, 300-volt, and 600-volt battery configurations that can be leveraged by OEMs in the construction, industrial, materials handling, and agricultural industries.
The lithium-ion batteries are a modular design and feature factory-installed telematics to optimize performance and packaging in off-highway applications. They are also being designed for recycling and reuse at the end of life to incorporate sustainability across their entire life cycle.
Perkins will present its range of technologies for helping OEMs transform the sustainability of high-performing job sites at bauma 2022, which will be held from October 24 to 30 in Munich, Germany.
"As the industry enters the energy transition away from carbon, our range of innovations shows how we're helping customers improve job site performance, provide reliable electric power, and achieve business outcomes – all while improving efficiency and powering human progress," says Jaz Gill, Perkins vice president of global sales, marketing, service, and parts. "From biodiesel and lower-carbon intensity fuels to battery power and hydrogen blends and beyond, our decade-long exploration into alternative fuels and highly collaborative approach have kept us moving steadily to more sustainable outcomes for our customers."
Beyond navigating a selection of power solutions that improve sustainability, OEM engineering departments also face the growing complexity of integrating lower-carbon alternatives. Building on its hybrid-electric, hybrid-mechanical, and hybrid-hydraulic programs launched in 2019, Perkins is positioned to help OEMs through the energy transition.
Perkins is also able to offer integration expertise to OEMs through Perkins' "Customer Machine Engineering Team." The team steers projects from concepts to prototypes to functional, fully tested machines by evaluating system requirements; optimizing system architectures; managing system controls development, calibration, and verification; and performing final system validation.
Perkins' integrated powertrain resources help OEMs jumpstart development programs and accelerate products to market, and they are especially useful for users looking for additional skillsets and insight.
Perkins continues to invest in new engine technologies, including dual label certification for EU Stage V and U.S. EPA Tier 4 Final. By optimizing the efficiency of the entire engine system from the air intake to the end of the exhaust pipe, Perkins has developed a full range of engines from 0.5 to 18 litres and 8.2 to 597 kW (11 to 800 hp) with an integrated suite of advanced technologies that not only reduce GHG emissions but also deliver improvements in power density, performance, and operating efficiency.
The emissions of carbon dioxide and other greenhouse gases associated with these engines can be reduced by up to 85 percent through the use of renewable, lower-carbon intensity fuels derived from sources including planted crops (soy, palm, rapeseed, etc.), used cooking oil, animal fat, biomass, algae, and others. Every industrial Perkins engine from the 400 Series through the 2800 Series can use low carbon-intensity fuels that meet diesel fuel specifications.
Additionally, Perkins offers a growing portfolio of connectivity solutions that can help OEMs promote the optimal, sustainable performance of diesel engines. Available as a standalone service from Perkins or easily integrated with OEM fleet management offerings, connected engine capabilities deliver timely insights through a customizable dashboard of performance, fuel and oil consumption, and other vital engine data points that can maximize the uptime of Perkins-powered machines and fleets.
These connectivity offerings are integrated with expert maintenance and service capabilities from the Perkins global distributor network to prompt the proactive diagnosis and resolution of engine issues.
For example, the free Perkins My Engine App has been downloaded more than 100,000 times since its introduction in 2017. It reduces paperwork and improves productivity by providing service reminders, electronic service logs, service publications, quick links to distributors, and simplified sharing of engine data for users.
The global network of 90 Perkins distributors can help OEMs enhance the sustainability of their equipment through several aftermarket capabilities. With solutions designed around the user's business needs, Perkins offers a full suite of options to support all stages in an engine's life including genuine parts, oil, coolant, fluid testing, engine inspections, and preventative maintenance.
Additionally, Perkins distributors offer repowers and replacement engines that extend the life of machines, as well as remanufactured engine components through the Perkins Power Exchange. Sustainability can also be improved during basic maintenance with Perkins Ecoplus fuel filters, which feature an element-based design that eliminates the metal housing and centre tube, requiring fewer materials, minimizing waste, and enabling recycling after use.
Related Articles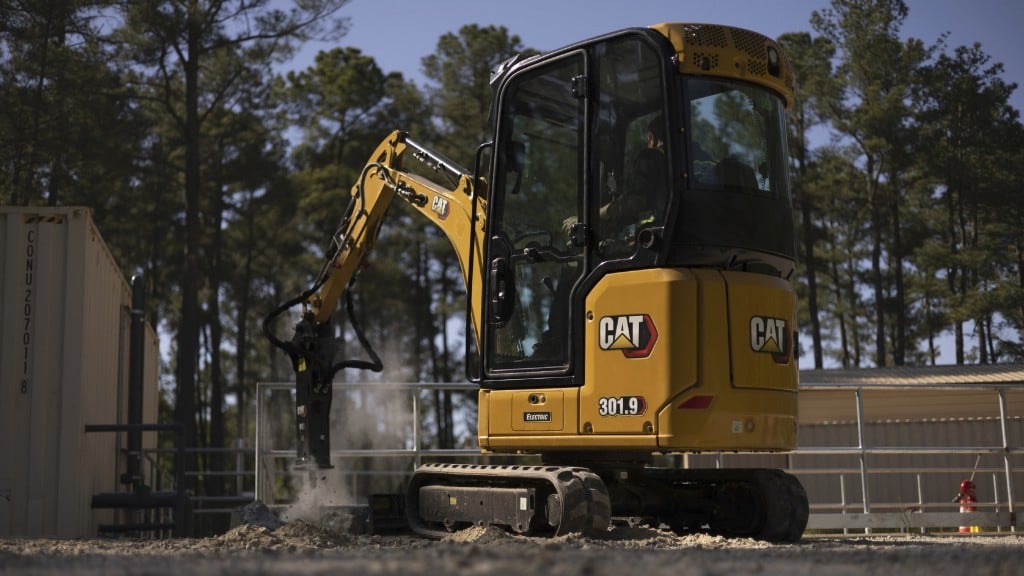 Caterpillar's first battery electric excavators and wheel loaders to debut at bauma 2022