Dispense fuel to three machines simultaneously with new Axiom Equipment fuel tank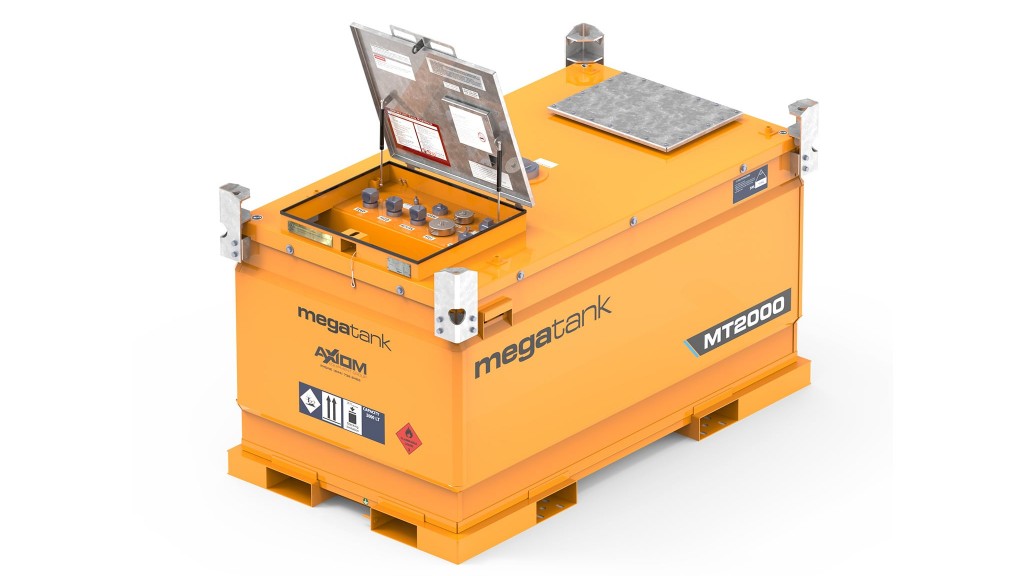 Axiom Equipment Group has launched the Megatank fuel tank with 1000-, 2000-, and 3000-litre capacity options. The fuel tank is double-walled with bi-directional forklift pockets and lifting brackets, a removable inner tank, a large compartment area, and the ability to dispense fuel to three pieces of equipment simultaneously. The Megatank will help reduce the risks of equipment downtime while allowing operations to become more cost-efficient. The Megatank also provides the option for DEF storage, ensuring a smooth replenishing system.
"Our goal is to make it as convenient as possible for our clients to have what they need for their projects or their fleet. Understanding that most equipment is powered by fuel on-site, we talked to our customers, and they confirmed the need. Now we're delivering a solution," says Axiom Equipment Group General Manager Randy Gay.
Contractors can now pre-order and reserve the Megatank with the expectation that it will arrive at the site or facility in three to four weeks despite the COVID-19 supply chain and lead time challenges – although the COVID-19 pandemic has affected the supply chain and lead times.
Remote and on-site fuel supply
With the Megatank's portability and access features, it can help reduce the time needed to travel for frequent fuel-refilling or fuel delivery wait times. The Megatank can ensure contractors have a constant fuel supply which can be dispensed when and wherever needed.
Fuel transport regulations
The Megatank meets North America's transport regulations and transports fuel safely and securely. The fuel tank has several certifications and testing, including:
UN31A/Y Compliant Design (Transport Canada/US DOT)
ULC S601 Compliant Design (Canada)
UL142 Compliant Design (USA)
Pressure tested
Related Articles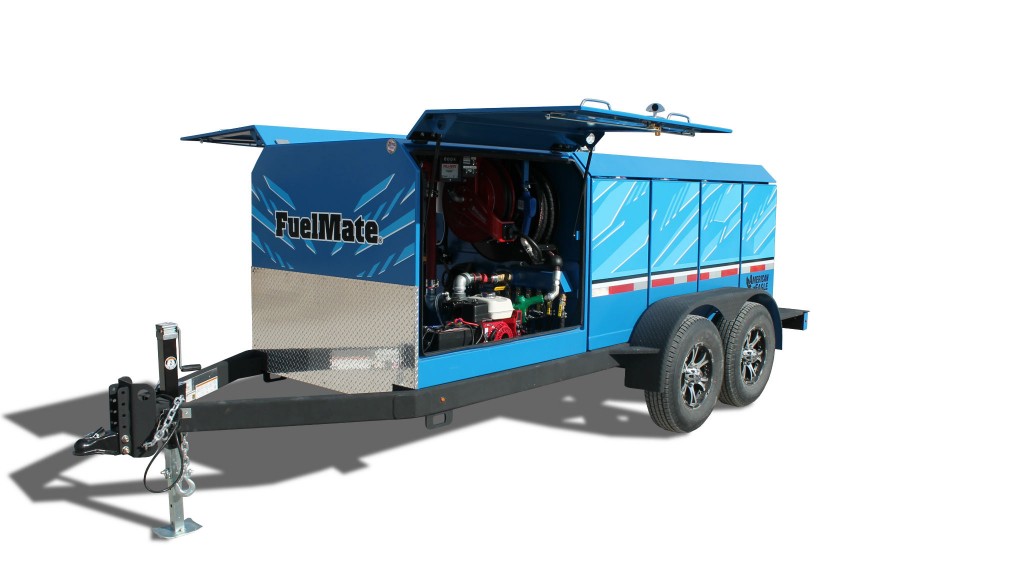 American Eagle multi-tank fuel trailer eliminates need for hazmat certification