Electrical connector increases reliability of Rototilt quick coupler system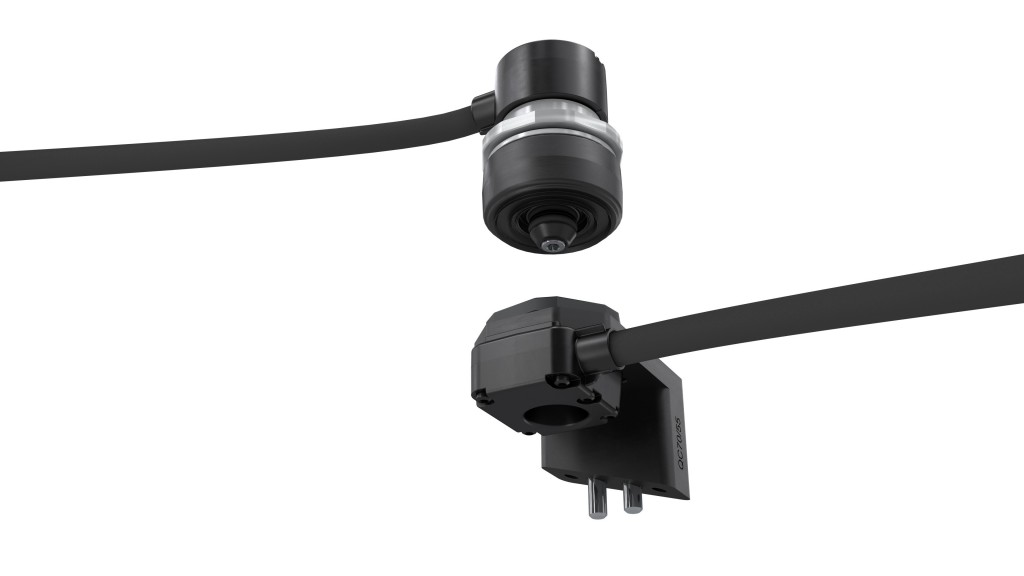 In conjunction with bauma, Rototilt has launched a new electrical connector, the Q14, to ensure better reliability for anyone using the fully automatic Rototilt QuickChange quick coupler system.
A precondition for excavator operators being able to use all the benefits of the quick coupler system is that the technology has a stable electrical contact with the control and excavation systems.
"As excavators become more advanced, we also need electrical connectors that can handle the increased data load without disruptions to operations," explains Pär Olofsson, group manager within product development at Rototilt.
The new electrical connector has a watertight, protected design, with more poles and larger contact surfaces. Each connection pole can also handle a greater load than the previous model.
"The service life of the new electrical connector is being significantly increased, and the risk of disruptions to operations during the working day is minimized thanks to larger contact surfaces and protective rubber bellows that prevent dirt and water from penetrating. The design also means that the poles are cleaned of dirt and any corrosion during the connection sequence," says Olofsson.
According to Rototilt, the electrical connector will entail future-proofing with full backward compatibility. In the design process, they have taken into account the fact that there are going to be more systems and that they will become more technologically advanced. The systems that currently employ a fully hydraulic machine coupler or tiltrotator from Rototilt will have the potential to upgrade to the new electrical connector after its launch.