Data collection aids Kal Tire in efforts to keep mine tires rolling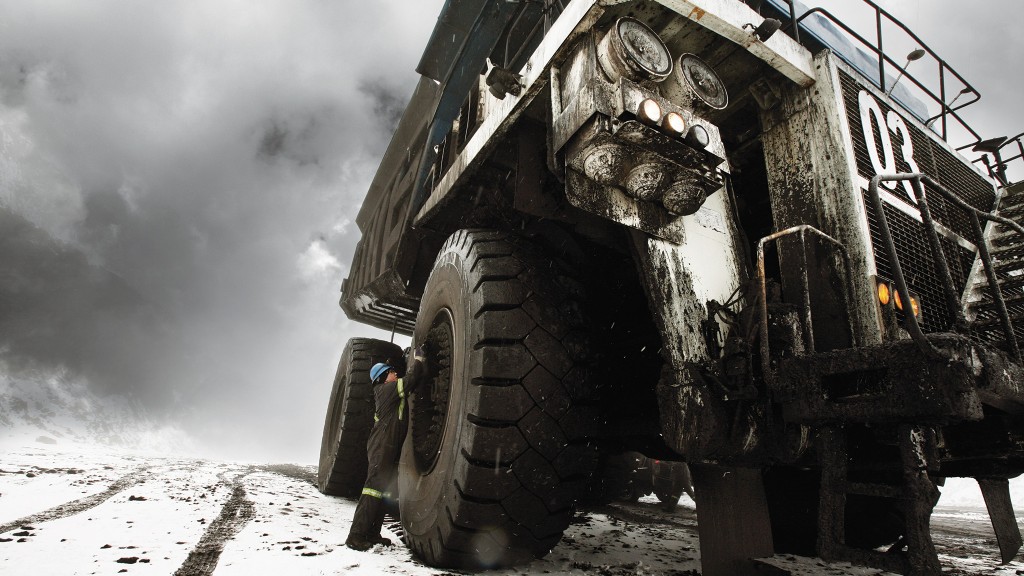 Mine sites are big on uptime. If a haul truck goes down unexpectedly it can throw off the routine and cost thousands of dollars on the bottom line - and that's unacceptable in these high-paced operations.
Tires have the potential for problems at many times during the day, and if a tire fails, that vehicle is out of use and not making money. To keep tires healthy and functioning well, preventive maintenance is becoming more popular. For one dealer that focus is on constant monitoring and data analysis to ensure the rubber hitting the road is as ready as it can be every day.
Kal Tire introduced its Tire Operations Management System (TOMS) to mine sites that were looking for a new way to manage their fleet tire needs. TOMS enables proactive planning of tire maintenance needs, reducing the likelihood of unplanned downtime. Plus, according to Dave Allan, vice president of Canada for Kal Tire's Mining Tire Group, TOMS has the ability to collect data at greater levels which makes it even easier to manage tire life and fleet operations.
Data collection backs up maintenance plans
At its heart, TOMS is a way to ensure that maintenance plans are followed by the Kal Tire service teams on site, Allan said.
"TOMS is a system that helps plan and schedule work. What it does is automatically releases work orders in advance of benchmarks. If we say to a customer that we want to change the tire at so many hours, or on such a date, the system will take that and generate work orders when it's time to do that work," he explained. "That doesn't always happen at the time - sometimes equipment isn't available, or the condition of the tire is fine. But, what that does is make sure our team is aware of what's going on based on the data they have."
TOMS can produce work orders to address specific issues noted during inspections, or to answer concerns raised through automated tire pressure management system (TPMS) sensors, he noted.
With large fleet operators like mines becoming more data driven all the time, the data collection aspect of TOMS is popular with Kal Tire clients, Allan noted. More data means more knowledge, and the ability to develop more precise programs across the fleet.
"They really appreciate that TOMS, every month, will produce a report that shows what their tires are doing, how we've inspected them, what has come from those inspections, and the results of those work orders," Allan said.
Artificial intelligence adds automated monitoring ability
TOMS keeps track of inspection data, tire condition, rim placement and changes, seasonal effects on tires, and more. With the addition of Pitcrew.ai, data collection has become even more effective while also being nearly seamless.
Pitcrew.ai utilizes a thermal imaging camera that is set up near a dump or fuel site - any area where vehicles regularly roll past. The camera automatically monitors the tires passing by and, using an AI software system, analyzes the images for potential problems like hot spots, separations, or other issues. The collected data is input into TOMS, and any needed maintenance is scheduled based on the severity of the issues identified.
"If the camera sees a heat separation or anything in a tire, it will automatically create a work order in TOMS as well. All of that work is summarized by TOMS and prioritized by the equipment on site," he described. If maintenance teams know that a fleet unit requires imminent maintenance, it can act more quickly and reduce the downtime taken by that particular unit.
Big time savings for gold mine
With that level of data analysis, forward planning of tire maintenance is easy to add into any fleet maintenance plan. For one client with an open-pit gold mine site, forward planning has made a big difference in tire-related downtime.
Over two years of working with Kal Tire's service teams, the percentage of planned work undertaken on the gold mine's fleet has jumped by a factor of 10. With a vast amount of data available through the system's various inputs, service decisions can be made much more precisely.
"With the level of data we are now receiving, we can use TOMS to tell us the next maintenance steps we need to take. At this site, it was a change from four percent planned work up to 42 percent, and along with that we could then measure how much downtime we saved. By doing more planning, we save more downtime," Allan said.
For this particular customer, fleet tire performance was stable during the period, while tire-related downtime was reduced by 12 percent. Thanks to the ability to analyze operating data on a constant basis, TOMS is able to ensure that tires perform as expected because service work is done before problems can arise.
The data-driven approach also cut down the time taken per tire on planned changes by 50 minutes, while on unplanned tire changes the team was able to cut 30 minutes per tire.
"You can never have no unplanned work, but the goal is to have more planned than unplanned work," Allan said. "Tires will fail, something will puncture a tire - we have to deal with that, but we look at how to do that quicker through our processes."
In all, over the two years of operation, TOMS likely saved the customer somewhere around $2 million thanks to planned maintenance and faster response, Allan noted.
TOMS is scalable and can work across mixed fleets of trucks and wheeled machines, Allan noted. Any location where Kal Tire is involved with an operation's tire maintenance can benefit from TOMS - essentially, all the business needs to do is identify their preferred tire management strategy and Kal Tire's service teams work from there.
Related Articles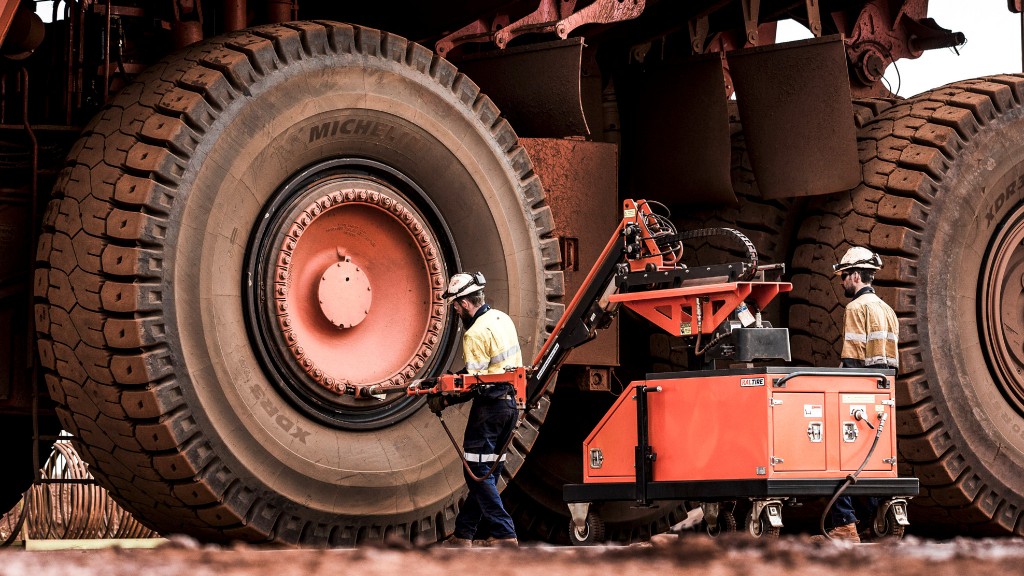 Kal Tire showcases mining tire management solutions that improve sustainability at MINExpo 2021