(VIDEO) FLO Components draws winner in NHES grease gun giveaway contest
Josh Guest of Orangeville, part of the team at ROTO-MILL, has won FLO Components' NHES 2022 Lincoln 1884 PowerLuber grease gun giveaway contest.
"Congratulations to our winner – Josh Guest of Orangeville . . . Josh's name was drawn randomly from all eligible entries on April 1 in the FLO NHES 2022 Booth and he successfully answered a skill-testing question."
According to Lopez, the 20-volt PowerLuber was developed for heavy-duty applications and remains a valuable tool for technicians, mechanics, maintenance teams, farmers, and anyone else who conducts lubrication and preventative maintenance tasks. Packed in a carrying case moulded from impact- and stain-resistant plastic, the 1884 PowerLuber comes complete with two 20v Li Ion rechargeable batteries, a 110v one-hour charger and a 36″ high-pressure flex hose with spring guard.
"We thank everyone who participated in the contest as well as the Media that helped get the word out about the contest and our sponsor – SKF Lubrication Business Unit," said Lopez.
Related Articles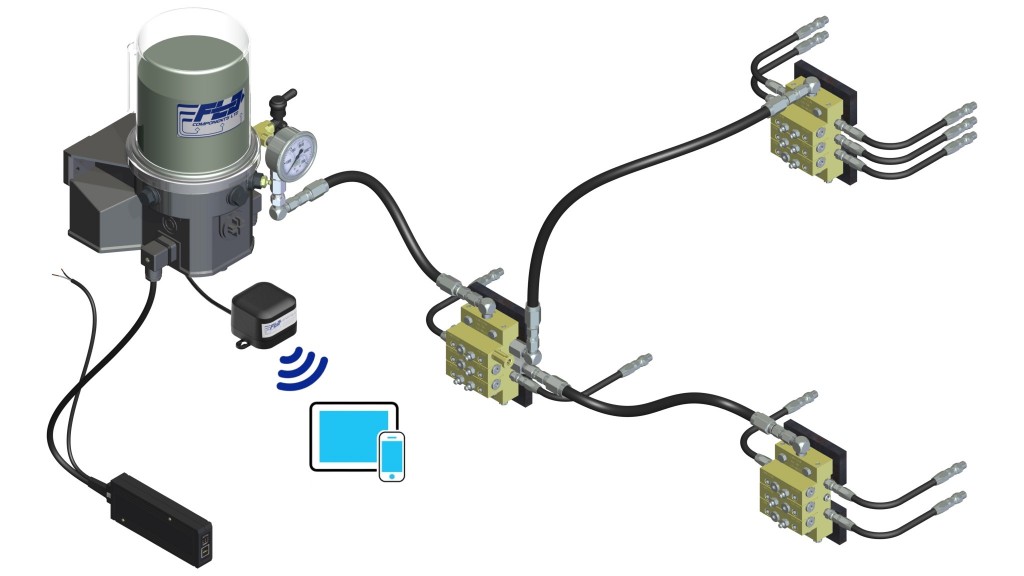 FLO Components releases remote monitoring and notification system for automatic lubrication systems