FLO Components releases remote monitoring and notification system for automatic lubrication systems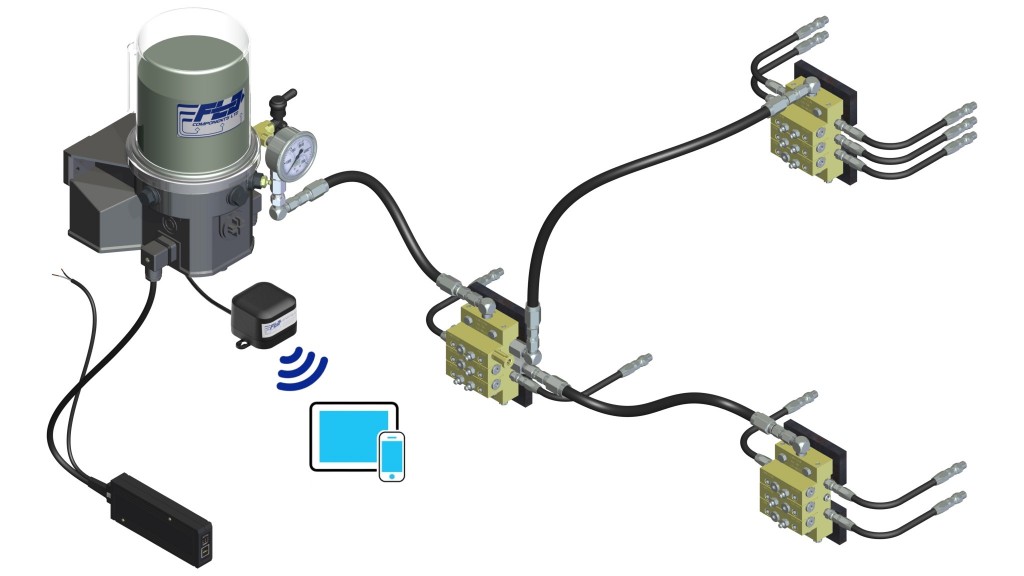 FLO Components has released FLOlink, the world's first fully independent remote monitoring telematics program, specifically for automatic lubrication systems (ALS), according to the company.
FLO's marketing specialist, Gabriel Lopez explains: "Tracking equipment is increasingly essential to equipment managers. No matter the size or age of your fleet, it's important to maximize machine efficiency and minimize unexpected downtime. Autolubers help by dispensing small measured amounts of grease frequently while the equipment is running, to keep bearings properly lubricated and sealed from dirt and contaminants. FLOlink is the evolution of ALS."
"We recognized that there was a need in the industry for more data with respect to ALS low lube levels and lube failures. We wanted to give customers' key personnel direct wireless data access to ALS on specific machines, and independent ALS specific data that isn't buried in massive machine reports generated by the machine's regular telematics."
FLOlink is designed to operate with any FLO model of automatic lubrication system. Key personnel can be remotely notified via email when the lubricant reservoir in their ALS is low so that they know when to dispatch a lube truck. FLOlink will also immediately notify managers when a service technician needs to be contacted. Lopez says users can then more effectively manage and reduce refill service visits and reduce cost by receiving immediate, real-time alerts when lubricant is low or the system is in fault, before it becomes a problem.

FLOlink also gives managers instant access to alert notification history for any number of systems, and the ability to instantly generate and export reports for further analysis and planning.