Avant Tecno introduces two new models to loader series line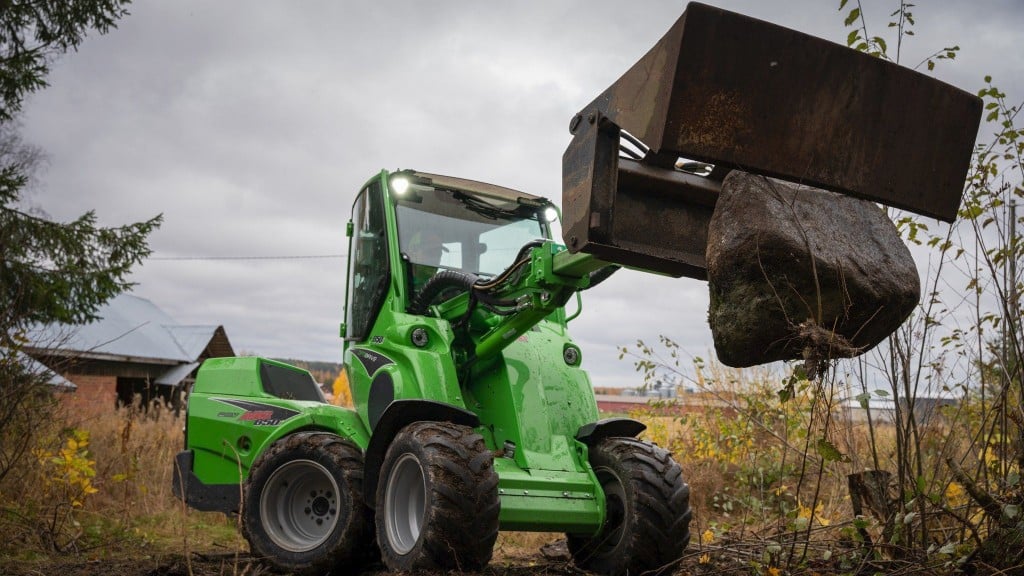 Avant Tecno has introduced two new loaders to its 600 Series line, the 645i and 650i.
The dimensions and lifting power of the new machines are in the same range as the previous 600 series models, but the engine is new. Kubota's 44 hp diesel engine provides power and torque for work that is speed intensive and/or requires high pulling force.
The Avant 645i and 650i models are compact 26 hp Stage V / Tier 4 Final compliant loaders.
The single-speed 645i and the two-speed 650i are equipped with a Kubota V1505CRT diesel engine. The 4-cylinder 1498 cm3 turbocharged common rail engine has a power output of 33 kW / 44 hp. The oxidation catalyst and particulate filter handle the exhaust after treatment, and no additives are required.
The maximum oil flow of the auxiliary hydraulics is 19.8 gal/min. The new loaders can run almost any of Avant's hydraulically driven attachments.
Hydrostatic transmission with a hydraulic drive motor on each wheel is a familiar feature of Avant compact loaders. The Avant 645i is equipped with 1-speed motors (max driving speed of 8 mph), while the 650i has 2-speed motors and a maximum driving speed of 15.5 mph.
Due to their low weight (3571.5/3593.5 lbs), the loaders are easy to transport and gentle on delicate surfaces.
Comfort and versatility for professional use
The new loaders have a certified ROPS/FOPS open cab as standard. Both the L-cab and Avant's latest GT cab are available as an option. The GT cab has noise and vibration isolation, heating, ventilation, ergonomics, and large windows. Air conditioning is also available in the GT cab.
Avant created the loader concept 30 years ago with features like: articulated steering, low centre of gravity, and rigid articulation joints.
A telescopic lifting boom comes as standard for the new loader models. The length of the telescope is 23.6 inches, and the maximum lifting height is 111.8 inches to the hinge pin of the attachment coupling plate. The hydraulic boom self-levelling system automatically keeps the load horizontal when the boom is lifted and lowered.
The 600 series features a quick attachment plate for attachments. Hydraulic quick locking of the locking pins is also available. The hydraulic hoses of the attachment are conveniently connected to a multi-connector as in all Avant loaders. Over 200 attachments are available for the 600 series.
Production of the new loader models will begin in the fall of 2022.