Vermeer's new horizontal directional drill reduces sound barrier need on urban job sites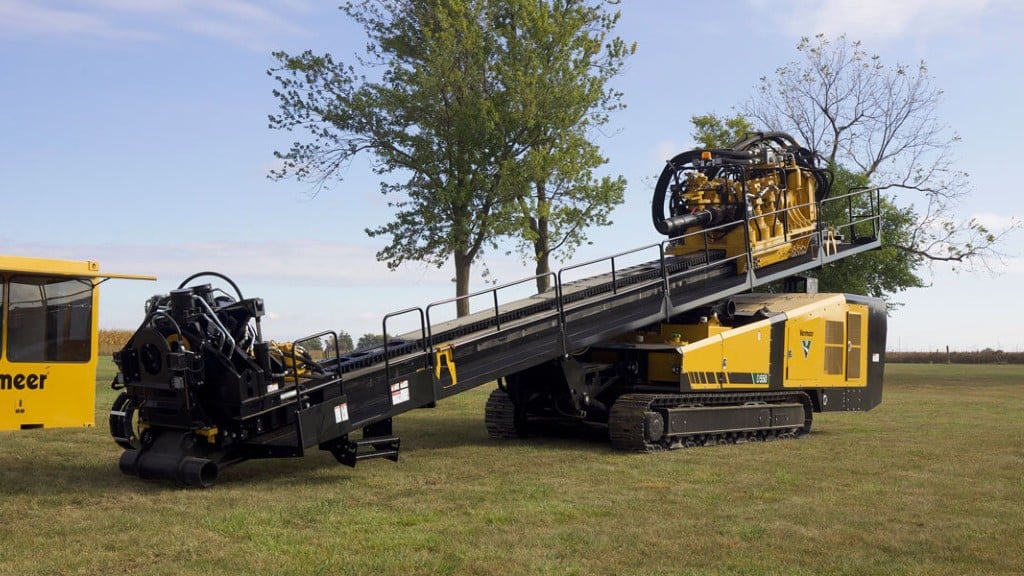 Vermeer has unveiled the newest generation of maxi rig drills with the introduction of the 550,000-pound (249,475.8-kg) D550 horizontal directional drill (HDD). This drill has 100,000 foot-pounds (135,581 Nm) of torque, advanced telematics, smart onboard technology, and diagnostic information. The Vermeer D550 crawler-mounted drill will help crews work efficiently when installing large-diameter products, including oil and gas pipelines, water lines, and high-voltage electrical transmission lines at long distances.
New technology in the D550 horizontal directional drill drilling
Vermeer developed and integrated new HDD technology into the Vermeer D550 to deliver an ideal operation and service for contractors. The drill's onboard telematics gives operators and service technicians access to important diagnostics information. Operationally, the D550 controls have three different auto drilling modes – rotation, thrust, and speed.
The D550 speed technology delivers ideal thrust control to allow drill operators to regulate weight-on-bit pressure for optimal cutting action and maximum tooling life.
Features of the D550 HDD
In addition to new technology, the D550 also features many mechanical enhancements including a full travel vise, engineered hydraulic transmission, and a quiet engine. The maxi rig's full travel vise can be positioned up and down the rack as needed for making/breaking tooling and for efficiency during casing installation. The hydraulic circuit on the D550 delivers the peak amount of torque at high rotational speeds while system pressures remain low to help maximize component life. Also, the drill runs quiet, which helps keep job site sound levels down and reduces the need for sound barriers when working in urban areas.
Vermeer's new naming HDD convention
Beginning with the D550, new Vermeer drills will feature simplified model numbering that represents each unit's respective drill class. The D550 gets its name from its 550,000-pound (249,475.8-kg) operational thrust/pullback ability.
Related Articles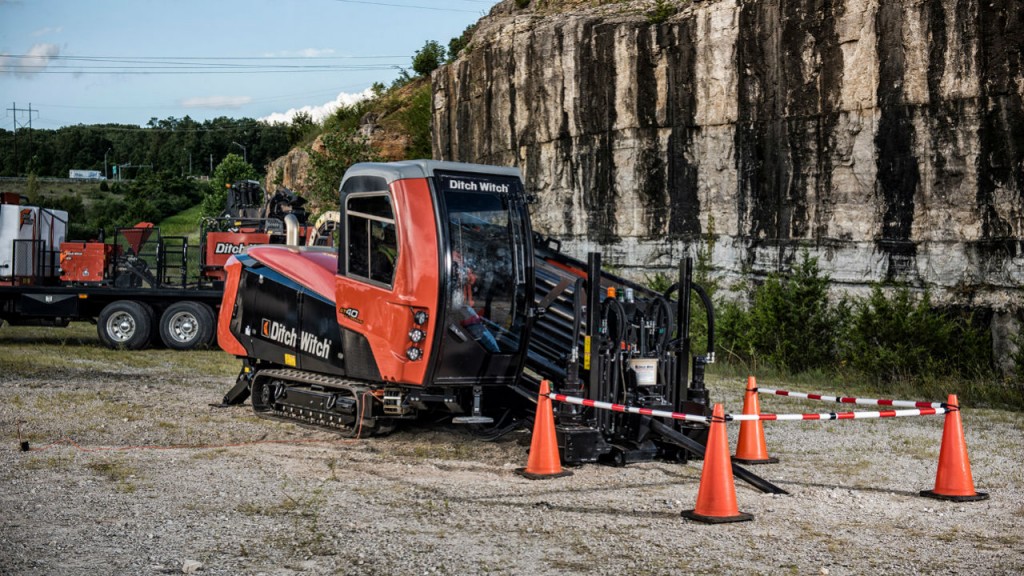 In-depth report: Horizontal directional drilling