Weekly recap: Epiroc's new blasthole drill rig, Doosan expands wheel loader series, and more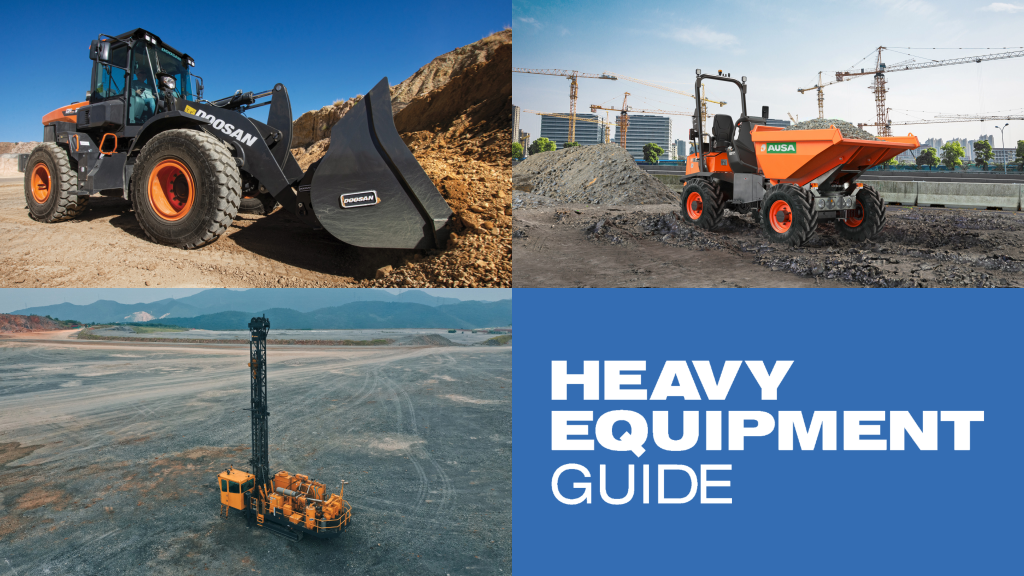 This week was full of new equipment. Doosan has expanded its -7 wheel loader series with three new models, AUSA has launched a dumper with a 6,600-pound payload, and Epiroc has released a blasthole drill rig. In other news, United Rentals has shared five ways mobile apps can help contractors manage equipment, and Avis Industrial Corporation has acquired FEMCO Machine. Here are five articles from this week that you won't want to miss.
Doosan expands next-generation wheel loader line in North America
Doosan Infracore North America has introduced three additional models to its -7 Series of wheel loaders in the United States and Canada. Similar to the -7 Series wheel loaders that were launched in spring 2021, these wheel loaders offer redesigned cabs with comfort features, increased bucket capacities, and new fuel-saving technologies. The three new models are the DL200-7, DL220-7, and DL250-7 and are replacing the DL200-5, DL220-5, and the DL250-5 wheel loaders in the Doosan lineup.
You can find out the latest about Doosan's new additions to its -7 wheel loader series in the full article.
Epiroc's new blasthole drill rig has a 44,000-pound maximum weight on bit
Epiroc's new DM30 XC blasthole drill is suitable for a variety of multi-pass rotary and down-the-hole (DTH) drilling applications. Built off the same platform as the Epiroc DM30 II, the DM30 XC offers 33 percent more power than the DM30 II. The DM30 XC is built to handle a four- to six-and-one-quarter-inch (101 to 159 mm) drill pipe and has a weight on bit of up to 44,000-pound (20,000 kg). The crawler-mounted, hydraulic top head drive drilling rig features a 30-foot (9.1 m) drill pipe change and a standard carousel.
You can learn more about Epiroc's latest blasthole drill rig in the full article.
AUSA's new mid-range dumper features 12 percent more heaped capacity over previous generation
After completing the launch of its entire range of dumpers with higher payloads, AUSA is continuing to update its equipment with the new D301AHG dumper, which has a 6,600 lb payload. The new dumper was designed with the aim of delivering higher productivity and a better return on investment for the customer, as well as improved operator safety. The machine's low weight and permanent all-wheel drive give it ideal off-road capability.
Find out if your fleet can benefit from AUSA's new dumper in the full article.
Five ways contractors can use mobile apps to improve equipment management
United Rentals has outlined how contractors can use equipment rental mobile applications to improve fleet management, keep projects on schedule, and boost job site performance. Equipment rental mobile apps bring consumer-like experiences to construction teams and make everyday fleet management tasks easier. They allow contractors to rent and manage equipment, including excavators, trenchers, aerial work platforms, backhoe loaders, and more no matter where they are located.
You can read the five ways contractors can use mobile apps to improve equipment management in the full article.
Avis Industrial Corporation acquires FEMCO Machine
Avis Industrial Corporation has acquired the assets of FEMCO Machine. With the acquisition, Avis Industrial will add a provider of machining, aftermarket and OEM parts, repair, and field services to its portfolio. For over 60 years, FEMCO has supported the recycling, industrial manufacturing, construction, aggregate and mining, and oil and gas industries. FEMCO Machine has been renamed FAMCO Service and Machine, Inc. which reflects the combination of the FEMCO and Avis companies.
Find out the latest about Avis Industrial's acquisition in the full article.
Related Articles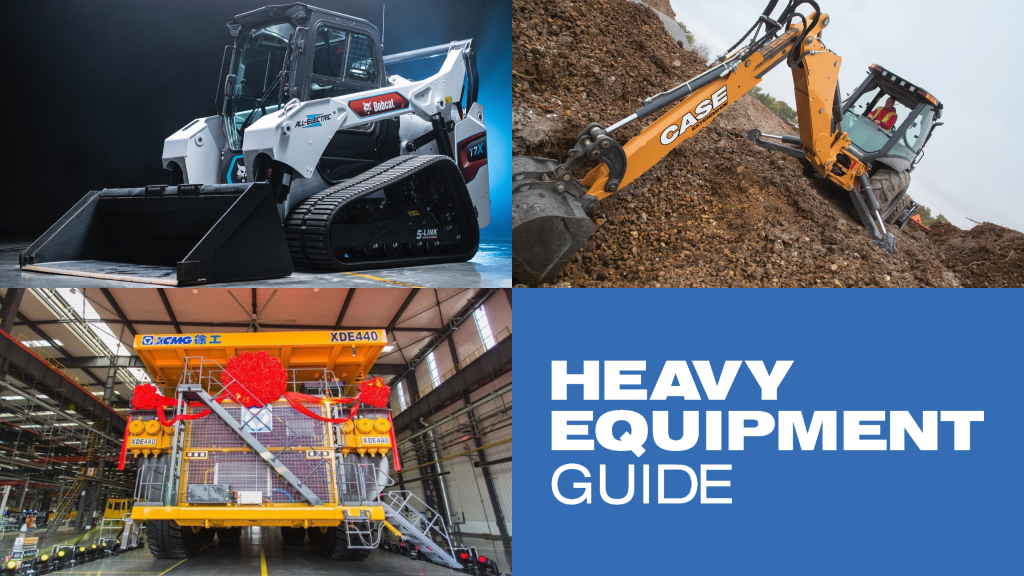 Weekly recap: Bobcat's game-changing CTL, Liebherr's 100-tonne crawler crane, and defining backhoe loader versatility