Weekly recap: New Holland's largest compact track loader, Junttan's electric pile driving rig and more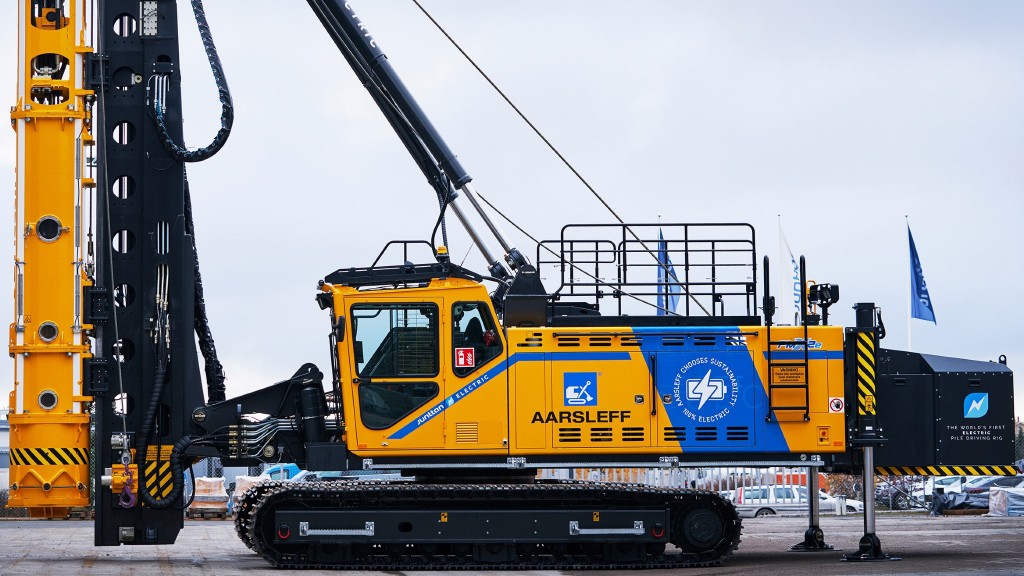 Looking for a new piece of equipment for your fleet? This week brought news of several equipment releases ranging from electric pile driving rigs to rough-terrain cranes and more. Here are five articles from this week that you won't want to miss out on.
Junttan introduces fully battery-powered electric pile driving rig
Junttan Oy has manufactured a fully battery-powered electric pile driving rig, the PMx2e. The rig's hydraulic system is controlled by an electric motor that generates power from a battery pack, which has replaced the counterweight. The PMx2e is designed to mimic the use, efficiency, and power of its diesel-powered PMx22 as closely as possible. Offering the same structure and usability as the PMx22, the PMx2e consumes less energy per pile, reduces noise, and delivers more power and instant torque.
Does your operation stand to benefit from battery electrification? Find out in the full article.
New Holland's largest compact track loader has a rated operating capacity of 6,200 pounds
New Holland Construction has launched the C362, its largest and most powerful compact track loader with 114 gross horsepower, a rated operating capacity of 6,200 lbs., and a breakout force of 12,900 lbs. The patented New Holland Super Boom vertical lift design optimizes the C362 for lift-and-carry operations. With greater dump reach and height, customers can easily load high-sided truck boxes or hoppers. No matter the job, the C362 provides maximum efficiency and safety.
Find out if the C362 is the next piece of earthmoving equipment for your fleet in the full article.
Vocational truck prices up 35 percent in the U.S. according to Ritchie Bros. report
Ritchie Bros.' October Market Trends Report has included a special focus on vocational trucks sold in the United States and Canada. Vocational truck prices are up 35 percent in the United States, while truck tractors and medium earthmoving are up 46 percent and 38 percent respectively.
Find out the reasons behind the price increases in the full article.
Rototilt's Excavator Hero campaign draws attention to skilled machine operators
Rototilt's annual social campaign, Excavator Hero, features a digitial twist this year. The event has welcomed 12 Rototilt tiltrotator operators from all over the world who are active on social media to self-produce films varying in themes. The operators will show what they can do with their excavator in each film, focusing on the tiltrotator. The aim is to create a platform for the competitors to showcase their content, themselves & their equipment.
Discover when the self-produced films are available for viewing in the full article.
New Terex rough-terrain crane features synchronized four-section boom
The Terex Cranes TRT 35 rough-terrain crane launch expands the TRT offerings after the launch of the TRT 80 and the TRT 90 earlier this year. The TRT 35 is a 35-t rough-terrain crane with a synchronized, four-section boom that provides the operator with enhanced lifting performance, regardless of the boom length. With a width of only 2.5 metres, the crane can be easily manoeuvred, even on congested job sites with narrow or confined areas.
Find out if the TRT 35 rough-terrain crane can squeeze its way into your fleet in the full article.
Related Articles
Searching for the best-performing excavator? Your search ends here. We tested the Volvo EC350E and EC380E against a leading competitor in three different tests: trenching, truck loading and lifting capacity at reach. The results show a 20% difference in cost-per-ton, a 15% difference in tons-per-hour and a 12% difference in both operating costs and lifting capacity. See the results and put an end to your search for the best excavator.