Junttan introduces fully battery-powered electric pile driving rig
Junttan Oy has manufactured a fully battery-powered electric pile driving rig, the PMx2e. The rig's hydraulic system is controlled by an electric motor that generates power from a battery pack, which has replaced the counterweight.
Junttan designed the PMx2e to mimic the use, efficiency, and power of its diesel-powered PMx22 as closely as possible. The PMx2e offers the same structure and usability as the PMx22, but consumes less energy per pile, reduces noise, and delivers more power and instant torque.
Junttan's PMx2e is equipped with two detachable 396 kWh battery packs to allow for 8 to 13 hours of continuous pile driving. An external quick charging unit allows the batteries to be fully charged overnight or during the day if needed.
The rig was commissioned in Sweden in late October 2021 by one of Europe's premier contracting firms, Per Aarsleff, A/S and its Swedish subsidiary Aarsleff Ground Engineering AB. Junttan's introduction of the electric pile driving rig will support Aarsleff's mission to reduce the carbon dioxide emissions that originate from fossil fuels.
Related Articles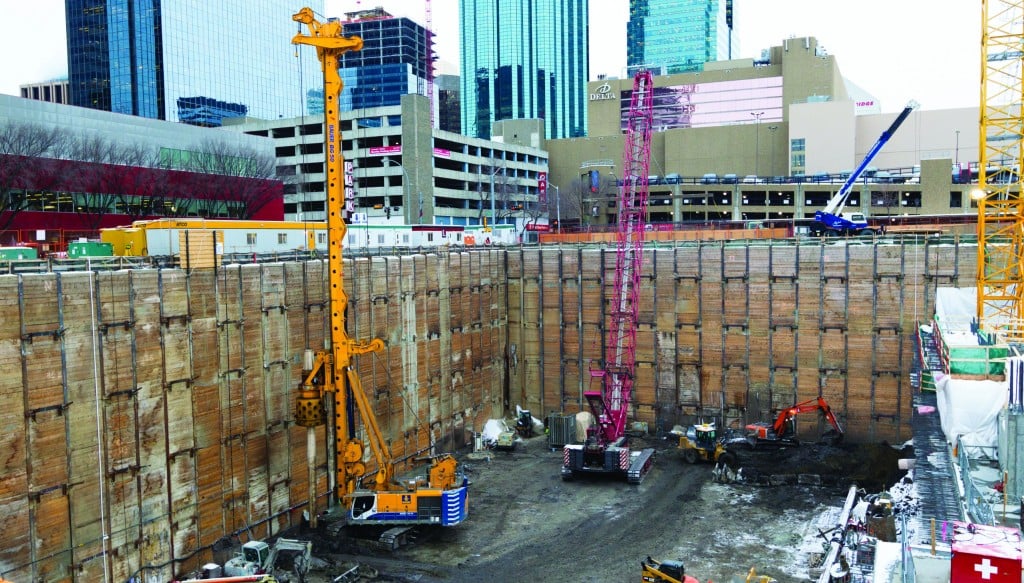 Bauer's biggest rig drills deep foundation in tricky conditions for Western Canada's tallest tower