New Skyjack scissor lift accessory offers additional reach for maximum productivity in hard-to-access places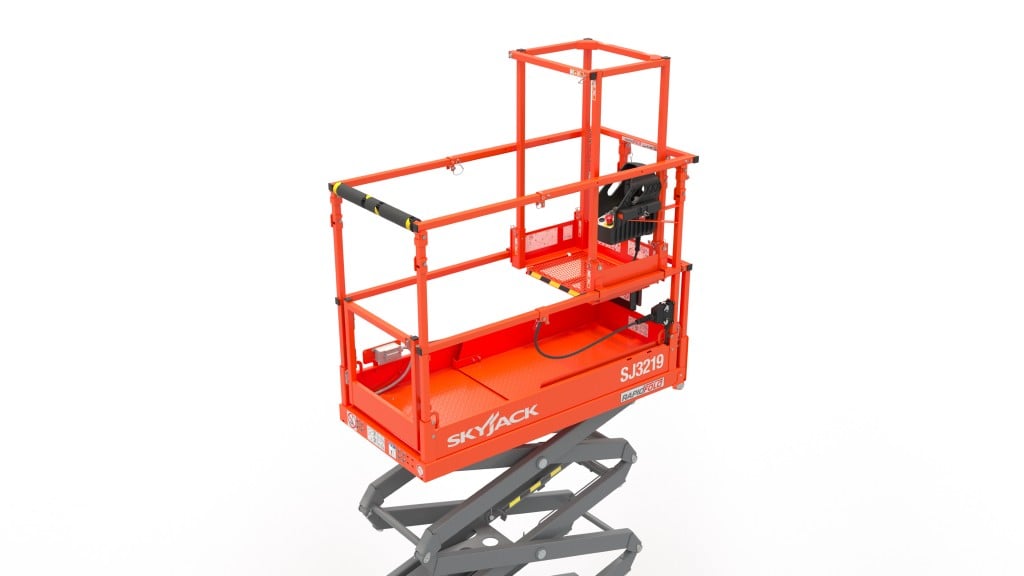 Linamar Corporation's Skyjack division has launched XStep, the latest product in its ACCESSORYZERS line, at this year's American Rental Association (ARA) trade show. XStep is a new option that enables operators to gain additional work height in tight spaces while maximizing productivity.
"With customer feedback in mind, we introduced XStep to give operators options to access hard-to-reach places like between HVAC units, piping, and anything in close proximity to the top of ceilings," says Rafael Bazzarella, product manager at Skyjack. "Unlike some other systems, Skyjack's XStep provides a firm, steady, and stronger raised platform and one that is not an integral part of a specially ordered machine that can be added or removed at will."
XStep is mounted on the mid-rail of the scissor lift and creates an additional 19 inches (48 cm) of working height. The top railing design and height provide operators with the same degree of security as a conventional platform.
Other notable features include:
Xtra flexibility; can be moved from machine to machine;
One-person installation process and no tools required;
Swing down base maximizes machine platform area when not in use;
Retrofittable to previous Skyjack models;
Available as a factory fit or field install option
XStep is the latest addition to Skyjack's ACCESSORYZERS line that is designed to add functionality and convenience for operators. It can be ordered from the factory for new models and ordered from Skyjack's parts department for older models like the SJIII series and the current SJ3219 machines.