Skyjack's largest rough-terrain scissor lift fills need in North America
A Q&A with Corey Connolly, product manager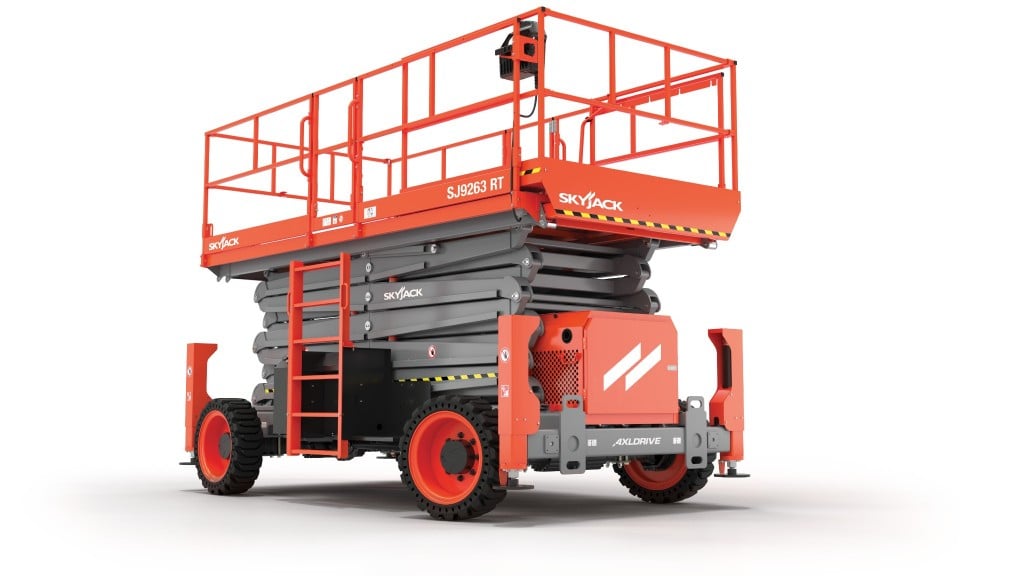 With its latest rough-terrain scissor lift introduction, Skyjack is now offering scissors in the 60- to 70-foot working height range, addressing an underserved size class in North America. I asked Skyjack Product Manager Corey Connolly about Skyjack's focus on large RT scissor models and what's driving Skyjack to introduce and update larger models.
Kaitlyn Till: What trends are driving Skyjack's introduction of its largest rough-terrain scissor lifts?

Corey Connolly: Our new line of large rough-terrain scissor lifts is a combination of replacing existing products (30-, 40- and 50-foot models) as well as introducing a new one (60-foot model). Looking at the replacement models, the need to update our existing models was primarily being driven by a few different things: changes to North American designs standards, changes to European emission standards and changes to customer/user expectations. Looking at our existing models, other than paint, label and engine changes, we had not made any updates to them since they were introduced in the 1990s. Platform heights and capacities on our existing machines were no longer meeting all of our customer's needs. Increasing platform heights from 50 feet to 53 feet on our 9253 represent the difference between being able to work on a five-storey building and a six-storey building.
Like a lot of product introductions, customer demand is the primary driver behind introducing our newest and largest rough-terrain scissor lift model – SJ9263 RT. This isn't a new class that we are creating, however we recognize that with growing demand it can no longer be viewed as a niche segment. Our customers see a growing demand from their customers in applications that are no different than what would traditionally be filled by 30-, 40- and 50-foot machines, except that they are asking to go higher. In the past you were limited to either going to a totally different product (a boom) or scissor lift that was larger (>80 feet) than what was even required (and with availability more geographically limited to Europe). There was nothing available in that 60- to 70-foot working height range.
With product offering in this class being fairly limited, and changes coming to North American design standards, it was a perfect time to look at this class and include it as part of our larger project to redesign our existing large rough-terrain scissor lifts.
KT: What access solutions can these large scissors replace and what are the advantages of using a large rough-terrain scissor over other access solutions?
CC: Within established access markets like North America, Europe and Australia, most users understand what applications are more suited for booms and which for scissor lifts; you are not really replacing other solutions but further enhancing the existing ones. In other developing access markets there is still a bit of education needed to identify applications that may be more suited for a rough-terrain scissor lift as opposed to a boom. If you need clearance, or you need to constantly reposition the platform or if you only need limited people/material in the platform then a boom may be a better option. If you require more material, more tools, more people, a larger work area, and you have no reach constraints other than height, then a rough-terrain scissor lift is likely the more appropriate solution.

KT: What are the key features on Skyjack's new large rough-terrain scissor lifts?
CC: When we determined that we were going to replace our existing line of large rough-terrain scissor lifts, we not only identified some areas that could be improved but we also identified features that we would like to maintain and carry over to the new machines as well.
We not only looked at improving platform heights and platform capacities, we looked at maintaining our axle-based drive system – a low maintenance feature that provides optimal jobsite navigation. We also looked at maintaining large over platform dimensions while also minimizing the gap between the platform and the outside of the tires (the widest part of the machine) for the best clearance when doing work outside of the platform.
We also looked at adding features like a <25-hp engine and solid tires, as well as updating our control system to better integrate with our telematics solution – ELEVATE. All of these features will positively contribute to our customers' low cost of ownership.

KT: What should a contractor consider when purchasing or renting a large rough-terrain scissor lift?
CC: When looking at renting or purchasing a large rough-terrain scissor lift it is important that a contractor considers the work they are doing but also where they are doing it. Will it be indoors or outdoors? What type of surface will the machine be driving and lifting on (outriggers vs. no outriggers)? How high do they need to lift and how much material/tools/people are needed in the platform? How large of a platform or work space do they need? Do they need any other product/model specific attachments or options (ie. pipe rack or material handling stand)?
This article originally appeared in the May 2020 issue of Heavy Equipment Guide.

Read about how to perform daily maintenance on a scissor lift here.
Company info
Related products
Related Articles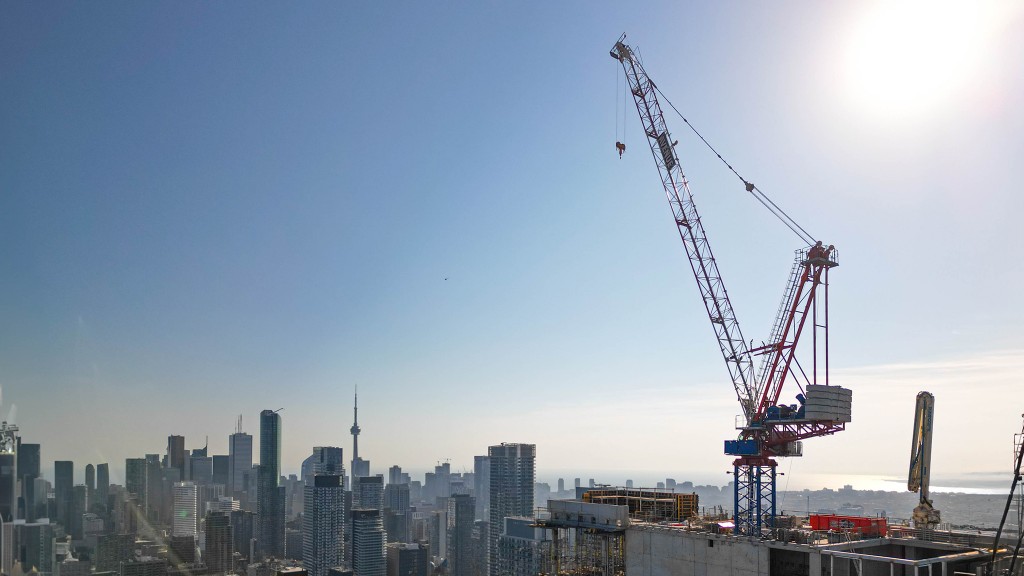 Tight squeeze in Toronto skyline is the right fit for Raimondi luffing jib crane