International bringing updated HX vocational truck to market in 2021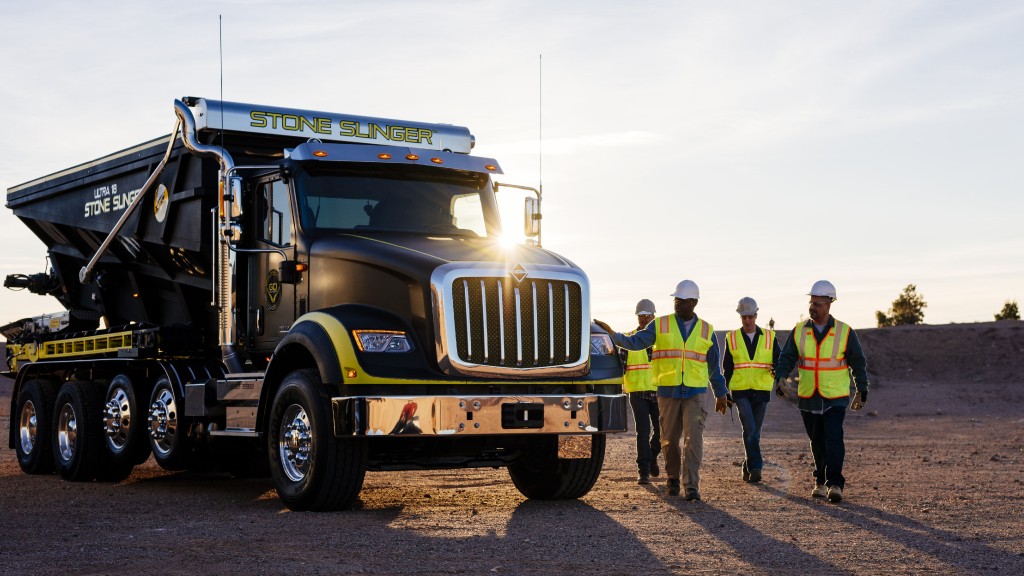 International Truck teased a new generation of truck at the NTEA's Virtual Truck Product Conference, saying it will bring a major update of its popular HX vocational truck to market in early 2021 with extensive improvements based on feedback from the company's customers and dealers.
David Hillman, Navistar Director Segment Marketing, Vocational Business, said the class 8 HX will bring a variety of new features when it hits the road next March.
"We are leveraging a lot of high volume investments we've made throughout the International product family, but continuing to maintain that maximum durability that the HX is known for - and maintain our premium differentiation as well," Hillman said during the virtual presentation.
Like other trucks in the International line, the HX offers high-end comfort and appearance that appeals to many heavy duty truck buyers, and that will continue, with numerous other updates.
The truck will be available with an extreme-duty cab featuring both day cabs as well as long and short sleeper versions; it will continue to be equipped with the company's high quality HVAC system, and the existing frame and chassis system, designed to reduce corrosion and save weight while providing durability, will be maintained.
Hillman said the new generation HX will begin to ramp up later in 2020, with market availability for March 2021.
Diamond Logic new on HX
One key addition to the HX that has not previously been available is International's Diamond Logic electrical system, which uses multiplex wiring to connect the various components of the truck.
"Think about all of the things on trucks today - aftertreatment, brakes, body building features - so much of it has electrical components and signals. On an International chassis, that all goes through an integrated system," Hillman described. "Each piece talks to the other."
Diamond Logic allows truck equipment manufacturers the ability to custom program their systems for the best connectivity possible, and can include everything from the body controller to remote power modules and air controlled accessories. It is scalable and expandable, and allows the installation of neat, sophisticated switches and controls in the cab without extensive modifications.
The system also provides safety in three different areas, Hillman noted - for the driver, on the jobsite, and protecting equipment. Drivers benefit from the ability to perform features such as unlocking power door locks with the parking brake, among others.
"Something a lot of customers like is muting the radio when reverse is engaged; if you're backing a commercial vehicle up, you want the driver focused on what's behind the vehicle," he noted.
Safety on the jobsite can include such features as limiting the vehicle speed when the body is raised, allowing the driver to perform work such as spreading at low speed, but not allowing higher speeds until the equipment is properly stowed. Protecting equipment can include such tasks as disengaging differential locks and PTOs to prevent potential damage.
Feature updates across the line
International is also updating its other truck offerings, Hillman described.
For example, the HV series of class 7/8 vocational trucks has been updated with a sloped hood for better visibility, and will be available with Cummins B6.7 or B9 engines. Twin steer accommodation packages - popular in Canada, Hillman said, but also growing in interest in the U.S. - will be available in fall 2020 for construction applications. In-dash controls for factory installed lift axles will be part of the Diamond Logic system, he noted.
The lighter end of the line, the class 4/5 CV Series and MV class 6/7, will also have new features for 2021.