VMAC releases new technology for PTO driven air compressor & hydraulic systems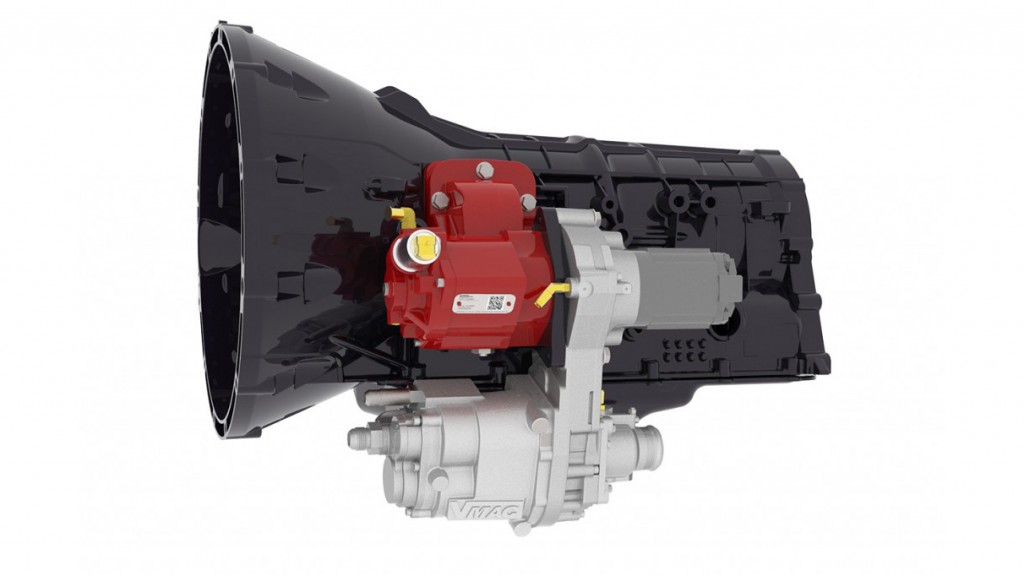 The new DTM70-H features a priority valve and an intelligent throttle control system to allow for variable air-on-demand with increased CFM output, while simultaneously providing steady GPM output. The throttle control technology is currently used in UNDERHOOD air compressors, automatically idling the truck's engine up and down to match air demand.
However, it is challenging to implement variable air flow on an air compressor that is integrated with a hydraulic system, due to the need for steady flow rate in many hydraulic systems. Fortunately, the priority valve overcomes that challenge. A hydraulic bypass circuit contains a priority flow control valve, which diverts excess hydraulic flow back into the reservoir tank before it reaches the crane, and allows the control system to increase engine RPM resulting in higher CFM output without over-speeding the crane.
"Cranes require steady hydraulic flow, while air systems can benefit from adaptive air-on-demand control, providing maximum air flow only when it is needed. Combining both these functions into one sophisticated system gives operators the best of both worlds," said Chris Moyse, Engineering Lead for the DTM70-H.
The DTM70-H also allows operators to switch between fixed and variable operating modes. Fixed mode maintains a pre-set low engine RPM for running hydraulic equipment and providing a steady rate of compressed air. Variable mode enables engine RPM to increase and decrease automatically based on air demand, while still maintaining steady hydraulic flow. Both modes enable hydraulic equipment to operate at their required speeds.
Company info
Related products