How to choose the right skid-steer loader
Buying tips to help you pick the best machine for your needs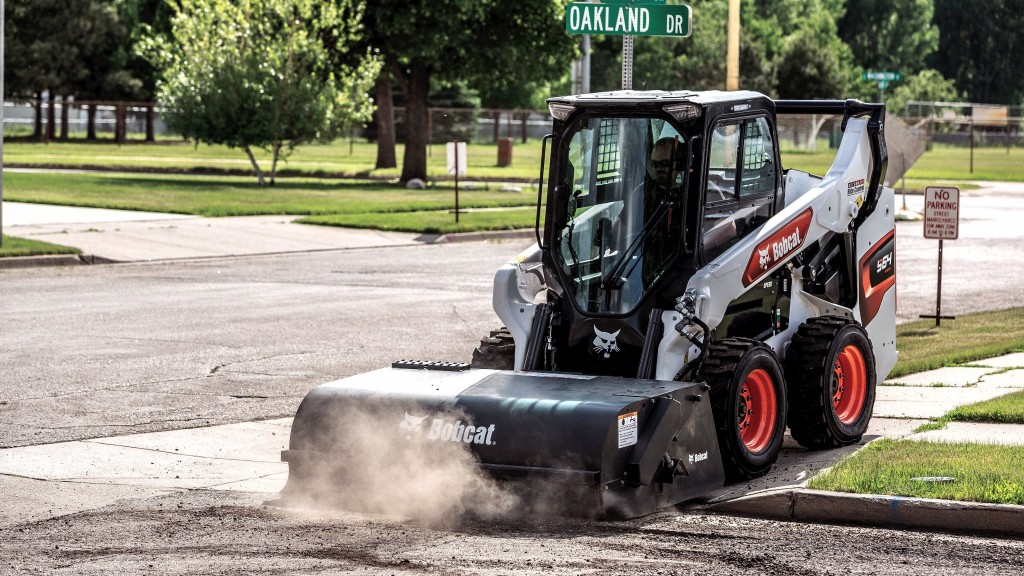 The skid-steer loader is a versatile machine designed for productivity in a range of applications, including carrying materials, roadwork, earthmoving and snow removal. But with so many models and options to choose from, what are the most important things to consider when choosing an SSL for your jobsite? Heavy Equipment Guide has collected buying tips from industry experts to help you pick the best skid-steer loader to meet your needs.
Jason Boerger, marketing manager, Bobcat Company
Manufacturers offer skid-steer loaders in various sizes and typically offer many options in engine horsepower, hydraulic flow, operating capacities, comfort features and so on. Anyone purchasing a skid-steer loader should ask themselves several questions. First, what type of applications will you be using your machine in? This will help you determine if you need a larger machine with a higher level of rated operating capacity and pushing force, or a slightly smaller machine to move in tighter spaces. Answers to these questions will influence their choice in machine size and performance needs.
Second, attachment versatility must be considered depending on the tasks that will be done. With the wide range of attachments available, determining what type of attachments will be used with a machine will help their choice in engine horsepower and hydraulic flow needed.

Lastly, cab comfort should be a consideration when looking at purchasing a skid-steer loader. Is a closed cab with heat and air necessary because of the conditions the machine and operator will be working in, or will a machine with an open cab suffice?
Lee Padgett, product manager, Takeuchi-US
When looking for an SSL, a few things to consider would be what type of applications and the terrain it will be used in as well as the feature set you would like.
It is also important to understand the difference between vertical and radial lift loader arrangements. This will further help match the machine to the job. Operators that do more grading and dirt work tend to prefer the radial lift design as it generally has greater bucket breakout and lift arm forces. Radial lift loaders also have excellent mid-height reach due to their lift path. Operators who primarily do load and carry and truck loading prefer the vertical lift loader for its higher rated operating capacity and better reach at full dump height.
Debbie Townsley, product marketing manager, Case Construction Equipment
While CTLs have overtaken skid steers – and that trend shows no sign of reversing or cooling – skid steers remain phenomenal platforms for multipurpose use around any jobsite. Especially when paired with the right attachments.
The primary difference between skid steers and CTLs is the travel mechanism – tires vs. tracks. Always remember that the skid steers are better suited for work on improved surfaces, while CTLs are ideal for low ground pressure situations, and working on finished lawns and sites with varied terrain. Understand the environments you work in most frequently and select equipment that will hold up best against your work – while providing the performance factors you require.
Kevin Coleman, product specialist, Caterpillar
Consider the normal items before purchasing, such as transportation requirements, loads to be handled, size restrictions (height/width) and the lifting pattern needed (vertical or radial). Also consider some other items that may not be as obvious.
A machine should deliver excellent sightlines to all areas around the machine for maximum efficiency and safe operation on the jobsite. Consider if features are available that increase efficiency for frequent tasks the operator may be doing such as dual-direction self-levelling for material loading/handling, return-to-dig for truck loading cycles, or creep speed control for a high-quality finish and maximum productivity with attachments such as brooms, trenchers, box rakes, milling heads, wheel saws, etc.
Consider access for daily service and routine maintenance items to keep the machine working at its maximum performance. Daily checks/fill items, such as engine oil should be easy to accomplish without having to reach into areas where components may be hot. Routine maintenance items, like cleaning/replacing the engine air filter should be quick and simple without requiring bolts/panels to be removed. Other routine maintenance items, like the fuel filter or hydraulic filter, should be straightforward to locate and access without requiring other components, like cabs or cooling cores, to be unbolted and moved.