MB Crusher showcases screener capabilities on jobsites around the world
The new MB-HDS shafts screener enables users to process a wide range of different materials directly on site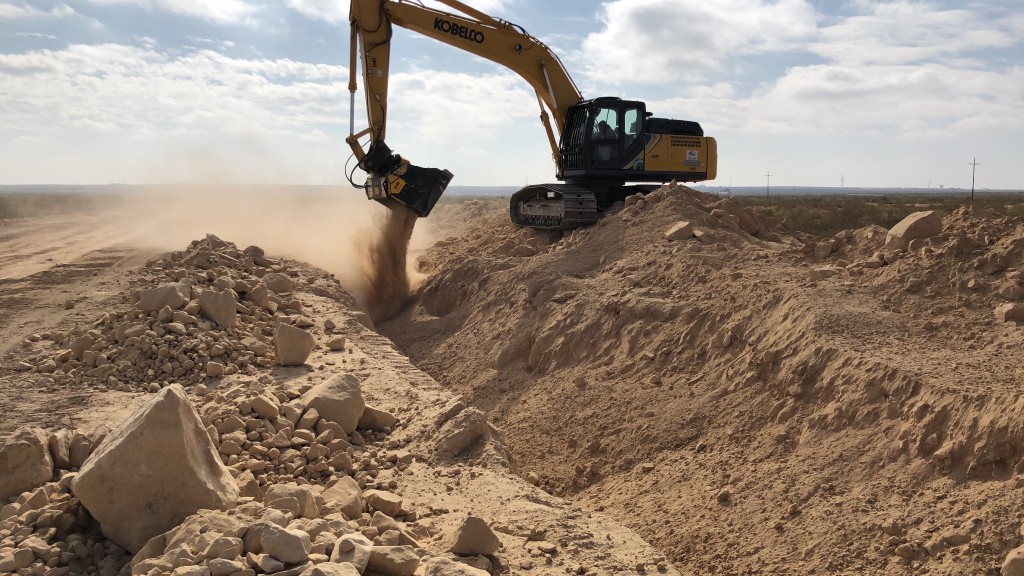 The MB-HDS shafts screener buckets from MB Crusher requires only one machine, with one shafts screener bucket, and a single operator to process different kinds of material on site.
Below is a closer look at jobsites around the world.
Sand and rock
In the United States is a high-profile trenching operation. The job on this site was to create backfill for a trench where the pipelines would be placed. An MB-HDS320, mounted on a SK300LC Kobelco, helped break down the sand and rock, enabling the customer to achieve results in terms of time/output ratio.
Soil contaminated with hydrocarbons
Next is the oil fields in Patagonia, Argentina. Oil produces highly polluting materials, so the soil has to be cleaned and reclaimed, which is why companies are seeking solutions that allow them to recover contaminated land and protect the environment.
The MB-HDS320 shafts screener, installed on a John Deere 20T excavator and equipped with the RM kit, made it possible to screen soil contaminated with hydrocarbons and facilitate reclamation projects.
Wet soil
In Poland, a company used an MB-HDS320 shafts screener on a JCB JS175 excavator to screen wet soil and use it to reinforce river banks. The soil tended to turn into mud, but due to the RQ50 shaft kit and the MB shafts screener, the customer achieved their desired results.
The RQ50 shaft kit is ideal for screening soil, damp inert materials, selecting material for composting and aerating soil.
Dust and ash
An industrial site in Italy specializes in mixing and crushing waste into dust, and uses big bags as containers to transport waste material.
The bags contained dust from vehicle paint equipment. The MB-HDS314 shafts screener, installed on the Volvo L50 loader with the RM shaft kit, broke down the dust that turned into mud from the damp conditions.
Demolition materials
In the Czech Republic, an old guest house is being restored.
The customer needed to recycle demolition material on site in order to minimize transportation and disposal costs. Because of this, the customer chose the MB-HDS214 shafts screener, installed on an M545 Menzi Muck excavator and equipped with the RQ20 shaft kit.