25-pound Vacuworx vacuum lifting system moves 100 times its own weight
PHD Portable Vacuum Lifting System weighs just 25 pounds, yet generates enough power to lift up to 2,500 pounds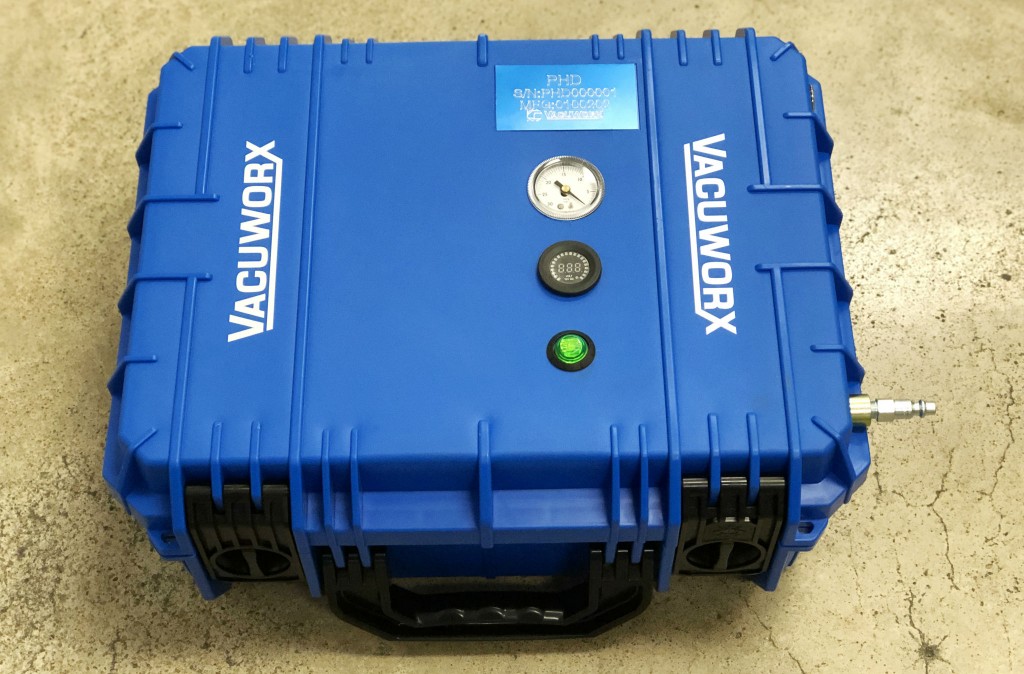 Vacuworx has released a new PHD Portable Vacuum Lifting System that weighs just 25 pounds (11 kg), yet generates enough power to lift up to 2,500 pounds (1.13 tonnes). The system also features a remote control, lithium battery and dual pump design.
Vacuworx has incorporated a remote control into the newest model so that the operator doesn't have to be right next to the unit to turn it on and off. In addition, the remote allows the PHD to be used in more applications and on more host machines.
The PHD is equipped with a 12V 30 amp/hour rechargeable LFP (Lithium Iron Phosphate) battery which is designed to provide longer run time and overall longer battery life. The lithium battery is significantly lighter than traditional dry cell batteries, so the operator doesn't have extra weight to carry around. The battery charger is fast and efficient – simply plug the system in at night and be ready for another full day's work in the morning.
The PHD also features two dual-stage vacuum pumps to build vacuum faster. The system is engineered to draw less power from the battery, while providing a deeper vacuum than single stage pumps. In addition, the PHD releases vacuum more efficiently to increase productivity.
The PHD is designed to absorb vibration from the pump for quiet operation. An inline filter protects the system from dust and debris; the filter element is easy to replace when it becomes clogged or dirty, which prevents damage to the system. Hoses have quick connections to both the unit and the pads, and the PHD is equipped with visible and audible alarms for safety.
Vacuworx offers mounting assemblies to facilitate the use of the PHD on mini skid steers, mini excavators, forklifts, small cranes and Husqvarna demolition robots.
Related Articles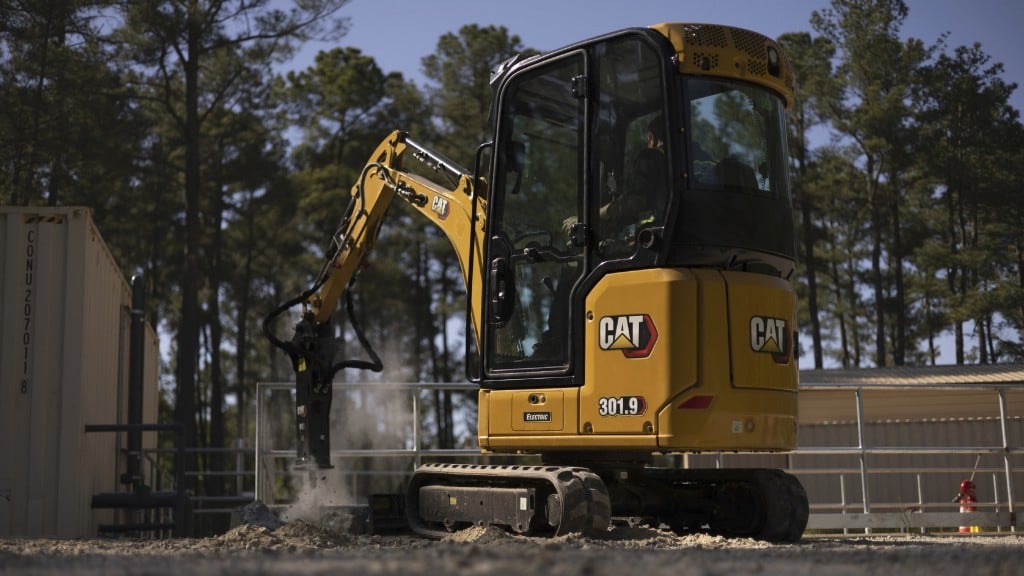 Caterpillar's first battery electric excavators and wheel loaders to debut at bauma 2022