Allen introduces fully electric track buggy at ARA Show
AT14E lessens impact on environment with three electric motors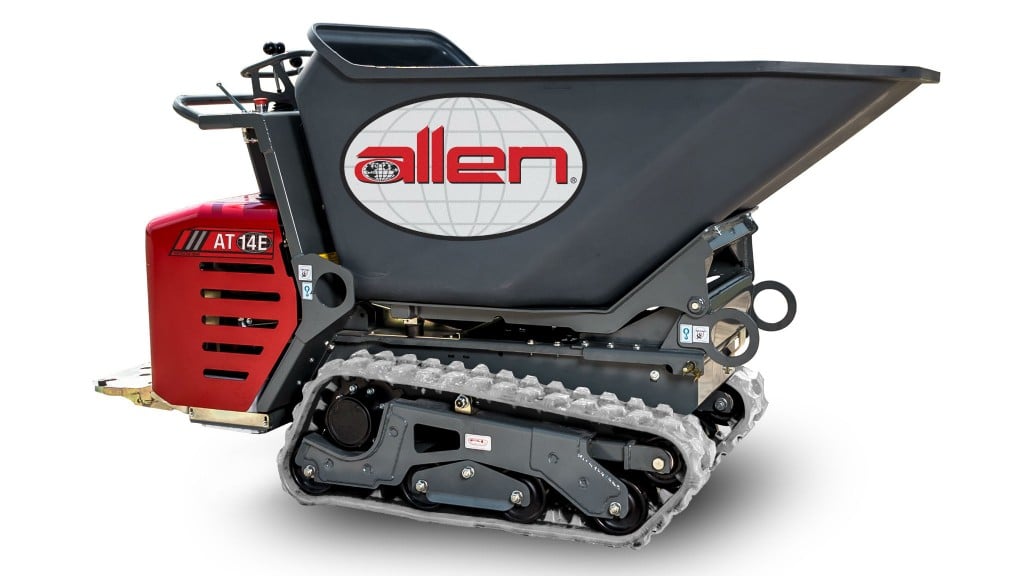 Allen Engineering will extend its track buggy lineup by offering a battery powered option with its new AT14E fully electric track buggy. The AT14E was designed to compete with existing track buggies, yet have a more thoughtful impact on the environment with its three electric motors.
The AT14E is ready to take on tough projects. Standard features include:
3 Electric Motors and 3x – 7.4 hp (5.5 kW)
Long-lasting battery life (up to 8 hours or 4 hours of constant use)
Travels speeds up to 4 mph for greater jobsite efficiency
Bucket capacity of 14 cubic feet with 90-degree dump angle
The AT14E, as well as other Allen equipment, will be displayed at the ARA Show.