Allen introduces fully electric track buggy at ARA Show
AT14E lessens impact on environment with three electric motors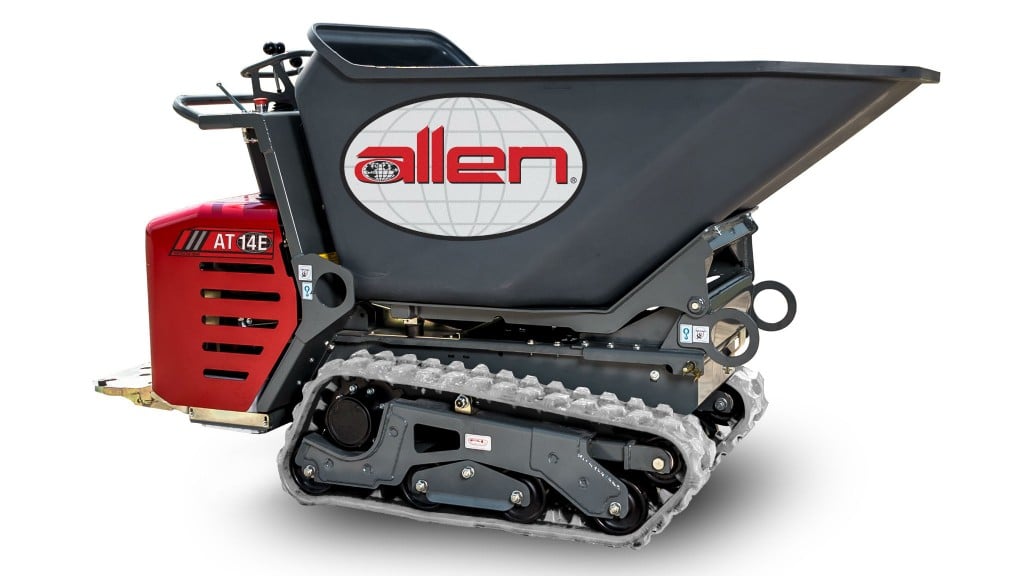 Allen Engineering will extend its track buggy lineup by offering a battery powered option with its new AT14E fully electric track buggy. The AT14E was designed to compete with existing track buggies, yet have a more thoughtful impact on the environment with its three electric motors.
The AT14E is ready to take on tough projects. Standard features include:
3 Electric Motors and 3x – 7.4 hp (5.5 kW)
Long-lasting battery life (up to 8 hours or 4 hours of constant use)
Travels speeds up to 4 mph for greater jobsite efficiency
Bucket capacity of 14 cubic feet with 90-degree dump angle
The AT14E, as well as other Allen equipment, will be displayed at the ARA Show.
Related Articles
The new Volvo EC950F crawler excavator was made for large haulers. In fact, it can fill our 60-ton A60H haul truck in just four bucket passes with an average cycle time of just over a minute. With the perfect pair from Volvo, you can improve efficiency, burn less fuel and keep your haulers moving.
Watch these two powerful machines load four passes in just over a minute.