Minnich introduces 50 cc backpack vibrator to rental market at ARA Show
Minnich also displayed the Stinger electric flex shaft concrete vibrator at the event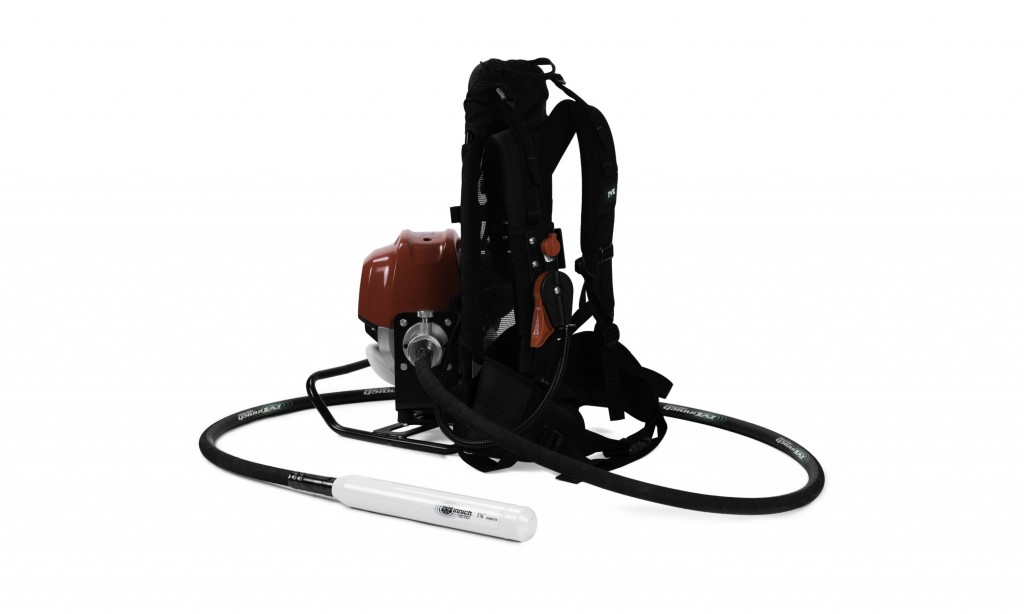 Driven by a powerful Honda 50 cc motor with an ergonomically designed, fully adjustable harness, the lightweight 20.5-pound backpack concrete vibrator offers operators mobility, reliable performance, superior comfort, and reduced fatigue during concrete consolidation. The 50 cc unit joins the 35 cc model in the Minnich backpack vibrator lineup.
The Honda GX50 general-purpose engine expands the Minnich mini 4-stroke vibrator lineup with a model that offers high output and light weight for excellent performance and fuel efficiency in more demanding commercial and rental applications. Featuring a compact and lightweight design, the GX50 is the first Honda 4-stroke model in the two-horsepower class that is 360-degrees inclinable during operation and storage.
Minnich's 50 cc backpack concrete vibrator is equipped with many new features, including a removable throttle assembly which enables operators to relocate the throttle for easy and comfortable operation. All core/casings and vibrator heads are interchangeable between all Minnich gas-powered and electric flex shaft units with the true universal quick disconnect system, giving contractors equipment flexibility.
Additional benefits include easy starting, low noise, simple maintenance, superb acceleration, and low fuel and oil consumption.
Minnich also displayed the Stinger electric flex shaft concrete vibrator, a 14.5-pound double-insulated universal motor that can drive the full line of Minnich vibrator shafts and heads from ¾ inch to 2 1/2 inches. Available in a 15-amp (115-volt) version, it offers a more compatible speed range of 10,000 to 13,000 vibrations per minute (vpm) to meet today's concrete placement challenges.
Related Articles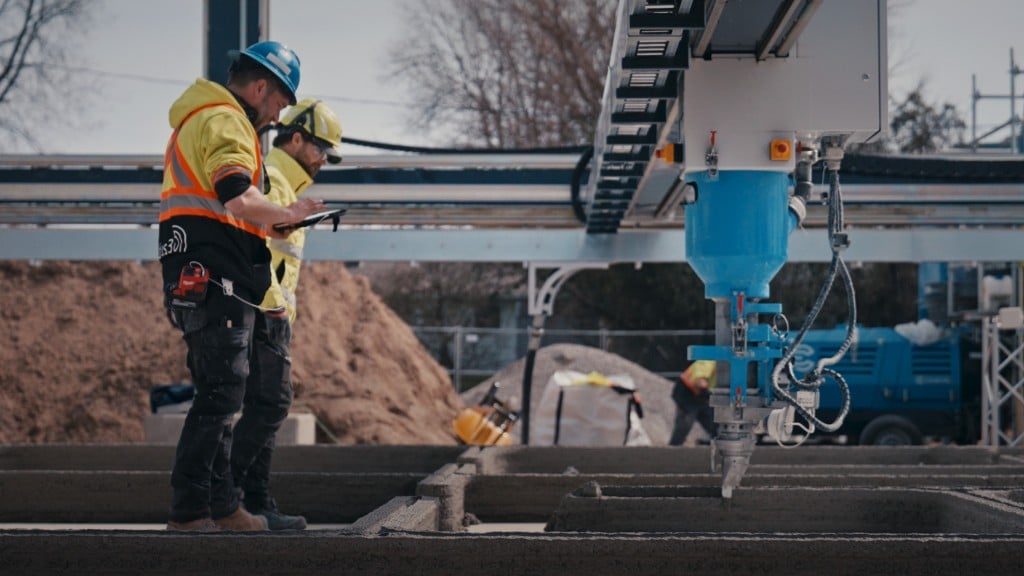 Cobod partners with Nidus3D to distribute 3D construction printing technology in Canada