Honda to display autonomous work vehicle prototype at World of Concrete
The company seeks feedback from WOC attendees on potential worksite applications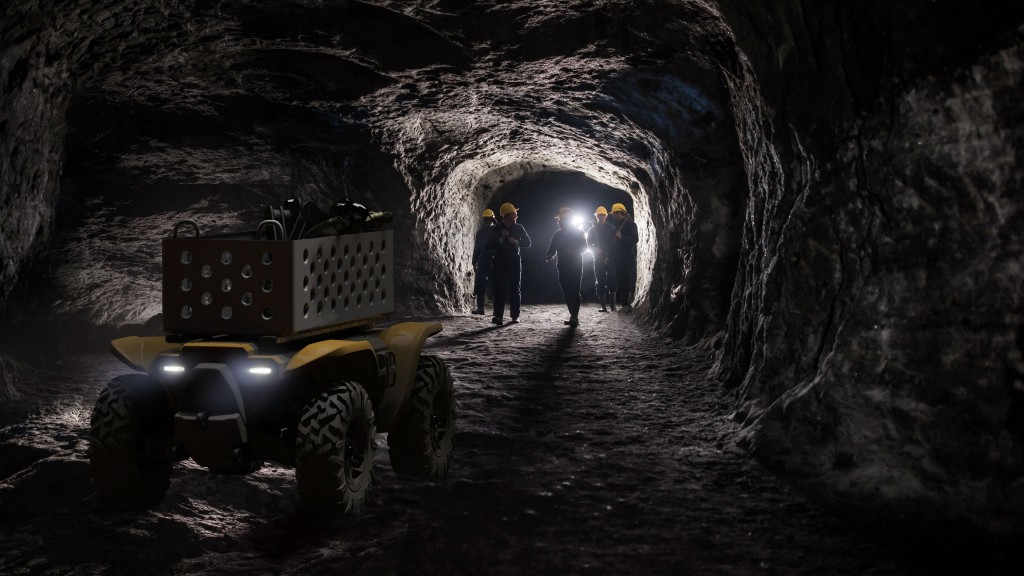 Honda will showcase its prototype off-road vehicle, the Honda Autonomous Work Vehicle, at World of Concrete. Combining Honda's all-terrain vehicle (ATV) and emerging advanced autonomous technology, the Autonomous Work Vehicle is designed to enhance efficiency and safety for commercial and consumer enterprises.
Envisioning the potential to support people in a variety of industries, such as construction, search and rescue, firefighting, and agriculture, Honda welcomes feedback from WOC attendees on potential worksite applications.
The Autonomous Work Vehicle is based on Honda's proven ATV chassis, built on a 30-year history of accessing hard-to-reach locations with its rugged four-wheel drive system. The prototype vehicle features GPS and sensor-based autonomy capable of guiding the unit in almost any environment, a rail accessory mount system for accessories and attachments, and onboard power plug-ins. Its compact size and off-road capabilities make it highly maneuverable and perfect for a variety of locations, from construction sites to urban pedestrian zones.
Further demonstrating its autonomy, the vehicle can be programmed in different modes - including unique patterns and simple "A to B" - to accommodate a range of applications.
Since introducing the Autonomous Work Vehicle in 2018, Honda has worked with a variety of partners to beta-test and evaluate potential uses in a broad array of environments, including a large-scale solar operations company, wildland firefighting, and an agricultural research facility.
As Honda R&D engineers continue development efforts on the Autonomous Work Vehicle, the company seeks to connect with partners to create accessories and attachments that will expand the machine's potential uses, businesses that may have a need for the vehicle, and autonomy technology and sensor developers to further improve the platform's off-road autonomy. Honda is also seeking test-partners to prove the capabilities of the vehicle in real-world settings.
More from Trucking & Transportation
The all-new CASE TR340B compact track loader — operating at 90 horsepower with a 3,400-pound rated operating capacity — is the most powerful radial-lift CTL in the CASE lineup. Its all-new 8-inch LCD display improves on industry-leading CASE visibility with a new backup camera that is viewable in both forward and reverse operation. The display also showcases critical operating information and "trip" details. All-new electro-hydraulic controls, managed through the display, make it easier than ever for operators to dial CASE CTLs into specific application demands. All new cab controls and joysticks make the new TR340B easy to own and operate.
Industries such as construction, mining, energy, utilities and forestry, face many challenges when it comes to tracking assets and employees. Equipment often has to be transferred between locations, or monitored while it is dormant during off seasons. Lone workers may have to travel long distances or visit multiple sites during the course of their activities. And, all of this is further complicated today with shifting supply chains and economic realities putting further strain on the bottom line.