Allen to introduce new polishing riding trowels at World of Concrete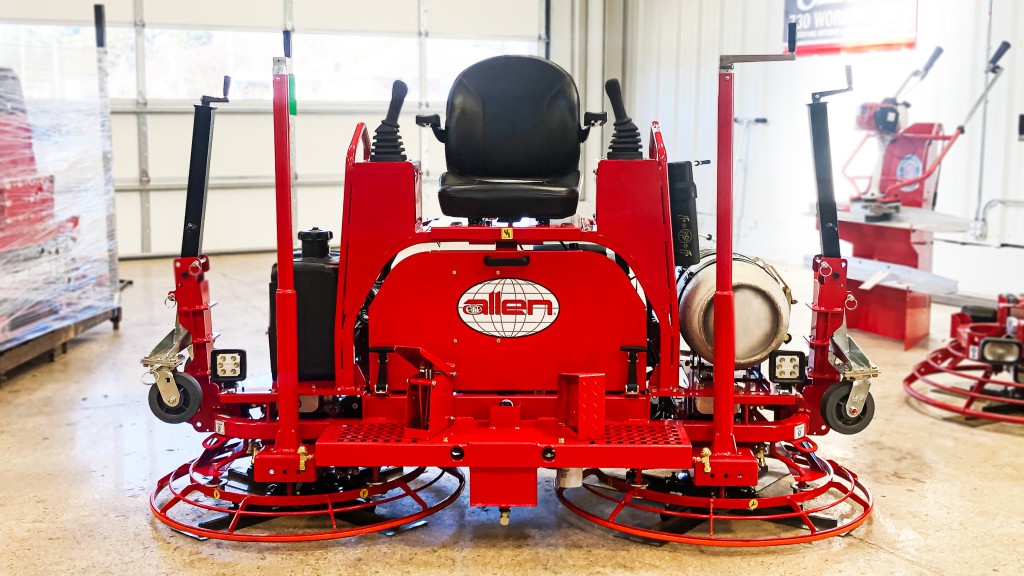 Allen's new RP235 and RP245 Polishing Riders are designed for high-volume concrete polishing.
These riding trowels achieve high rotor speeds for high torque while polishing, and they also come equipped with special dolly jacks that ensure transportation indoors can be done with ease, as well as allowing for quick change of polishing pads. The design is based on Allen's edging riding trowel frame to allow contractors to get extremely close to the wall while polishing.
These new riding trowels will be exhibited at World of Concrete.