FLO Components to introduce rechargeable oil pump at Truck World 2020
This will be the second pump to be introduced as part of Macnaught's family of battery-powered oil pumps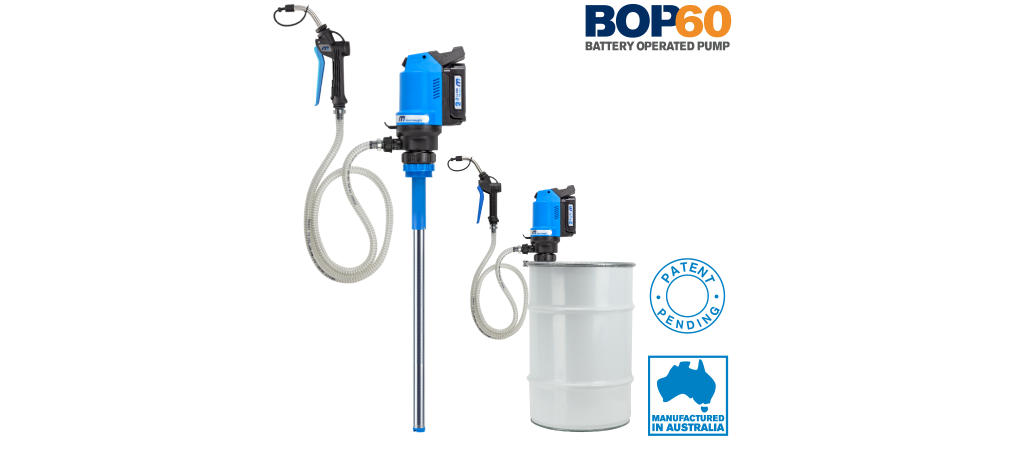 FLO Components will be exhibiting the new Macnaught BOP60 Oil Pump at Truck World 2020 – the second pump to be introduced as part of Macnaught's family of battery-powered oil pumps.
"The modular design of these pumps allows the powerhead to be easily transferred from one pump stem to another, to reduce set-up costs and eliminate cross-contamination." says Gabriel Lopez, marketing specialist at FLO
In August 2019, FLO announced it had been selected to represent Macnaught in Ontario and Manitoba, and introduced the BOP20 – the world's first industrial-grade, completely portable and rechargeable, 18V battery operated oil pump for 5-gallon buckets – to the Canadian market. The new BOP60 is designed for 16-gallon containers.
"Both pumps are ideal for dispensing oils up to 90W. We introduced the BOP20 to the Canadian market in 2019, but Truck World is the first big opportunity to showcase it to the trucking industry," says Lopez.
Visitors at the show can complete an entry form at the FLO booth for a chance to win a BOP20, Battery Operated Oil Pump with an approximate value of CDN $565 on the last day of the show.
More from Equipment Maintenance
A bottleneck of haulers waiting to be loaded is inefficient. Idle machines burn unnecessary fuel, increase maintenance costs and decrease resale values when you're ready to trade them in.
When you pair the new Volvo EC950F crawler excavator and A60H articulated hauler, you can load trucks faster. The EC950F can utilize a 10-yard bucket to fill a 60-ton capacity A60H in only four passes — reducing passes lowers fuel consumption and drastically speeds up cycle times to keep your haulers moving. See how the massive EC950F and A60H improve cycle times and more to boost your profitability.