Caterpillar BCP division revamps customer retail experience, introduces new compact loader line and more at fall event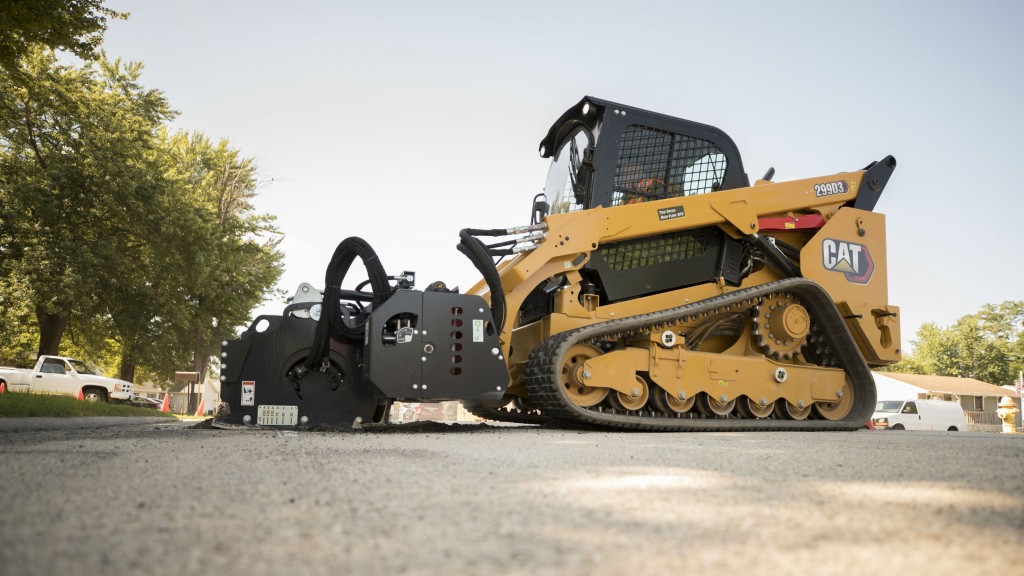 Caterpillar held its fall press event for its Building Construction Products division in Clayton, North Carolina, October 21–23 in conjunction with the Global Operator Challenge semi-finals. The company focused on customer experience and its range of new compact equipment solutions.
A new way to shop
Cat dealers across North America are debuting a new retail approach for compact products; this places the focus squarely on the needs of the retail customer – and includes sticker pricing on the machines in the showroom. Caterpillar's goal with this retail experience is to offer customers a one-stop-shop so they can get on the job as quickly and efficiently as possible. This means getting the machine, parts, service, personal protective gear and more all in one place.
Cat dealers have also begun opening online stores for the purchase of equipment, and online stores will open to serve more regions across North America through 2020. Finning Canada will open its online store for equipment before the end of 2019, and Toromont will introduce online equipment sales in 2020.
BCP offering solutions for wide range of applications
Caterpillar focused on the recent introduction of its D3 series CTLs and SSLs, its new Smart Attachments system, and the wide range of attachments that turn these machines into versatile workhorses for a variety of jobsites. D3 Series Cat SSLs and CTLs automatically recognize Smart Attachments and convert machine controls to the settings needed to operate the attachment. Individual attachments highlighted include a mulcher on a dedicated land management version of the D299D3 CTL, a backhoe attachment for SSLs and CTLs, and a cold planer.
Read more about the D3 series of CTLs and SSLs here.
The 306 CR mini hydraulic excavator was another highlight. This excavator was introduced at ICUEE earlier in October, and Caterpillar demonstrated the new model's impressive lifting power (pictured above). This 6-ton excavator delivers lift performance of up to 7,839 pounds (3,555 kg) at a 9.8-foot (3-m) radius.
Read more about the 306 CR here.
Cat is simplifying the nomenclature of its dozer range and introduced the new D5 dozer, which replaced the D6N model. Over the next couple of years, the Cat dozer range will be renamed with one model per size class and no more letter modifiers like "N," "K," or "T."
The D5 has a 170-hp engine, an operating weight range of 37,875 to 42,263 pounds, a completely redesigned cab, and a buffet of technology options.
Read more about the D5 dozer here.
Look for further coverage of these and more introductions from Caterpillar's BCP event at heavyequipmentguide.ca and in the November/December issue of Heavy Equipment Guide.
Company info
Related products
Related Articles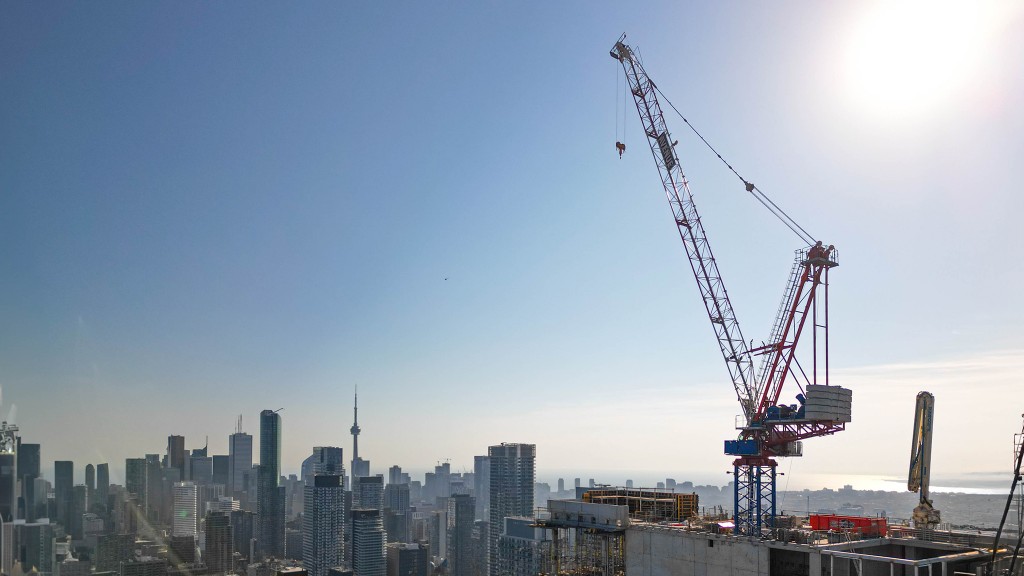 Tight squeeze in Toronto skyline is the right fit for Raimondi luffing jib crane