VMAC adding HVAC cooling system to its 6-in-1 Multifunction power system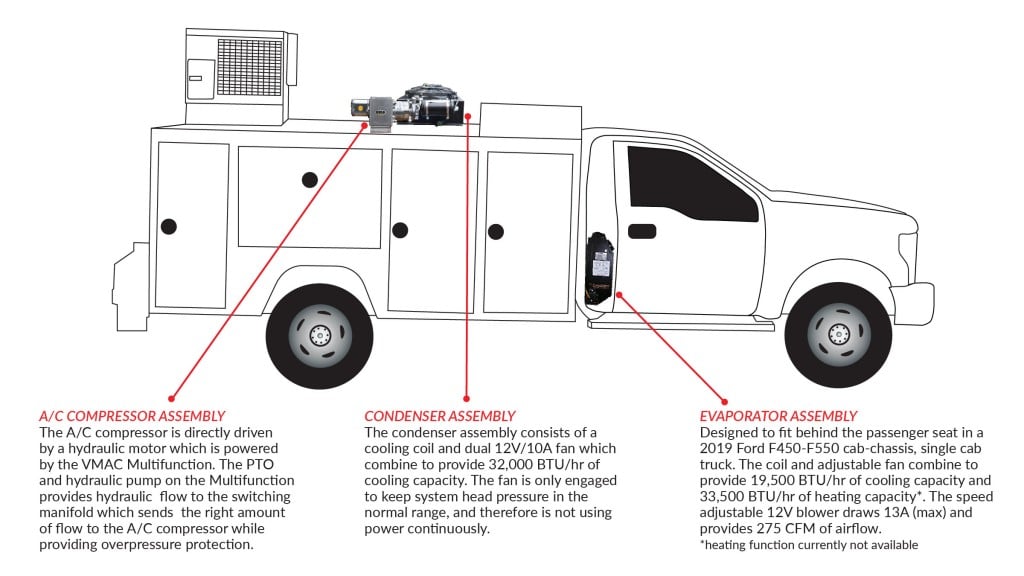 VMAC will release its new HVAC Cooling System for VMAC Multifunction in 2020, enabling its 6-in-1 multi-power system to provide truck cab cooling.
The HVAC Cooling System for VMAC Multifunction will help reduce idling and provide operators with relief from high temperatures: simply turn on the air conditioning when it's hot – without running the truck's engine – and enjoy the comforts of a climate-controlled cab.
"While VMAC's Multifunction system is designed to reduce idling, many end-users still idle their vehicles on hot days so they can use their cab's air conditioning," said Mike Pettigrew, VMAC's Marketing Manager. "The new HVAC Cooling System allows operators to use their VMAC Multifunction and turn off their truck engines in hot weather, without compromising on personal comfort."
The HVAC Cooling System for VMAC Multifunction is designed to integrate seamlessly with VMAC's Multifunction Power System, a 6-in-1 multi-power system that includes a rotary screw air compressor, generator, welder, battery booster/charger, PTO with optional hydraulic pump, and integrated cold climate kit.
This brand new HVAC Cooling System is the best solution for fleet managers who want to eliminate truck idling on the jobsite and reduce operating costs, while still providing operators with the comfort and safety of a climate-controlled truck cab.
Some additional benefits of VMAC's Multifunction with the HVAC Cooling System include:
Reduce fuel consumption – save up to $5,800 per year in fuel costs
Reduce operating costs and improve truck life with lower engine operating hours and engine wear
Eliminate noisy idling on the jobsite
Minimize environmental impact and decrease carbon footprint
VMAC has been working closely with dealers to develop the HVAC Cooling System after the concept was announced earlier in 2019. VMAC's 6-in-1 Multifunction system is already available, while the Multifunction with the HVAC Cooling System is anticipated to release in the spring of 2020.
Company info
Related products
Related Articles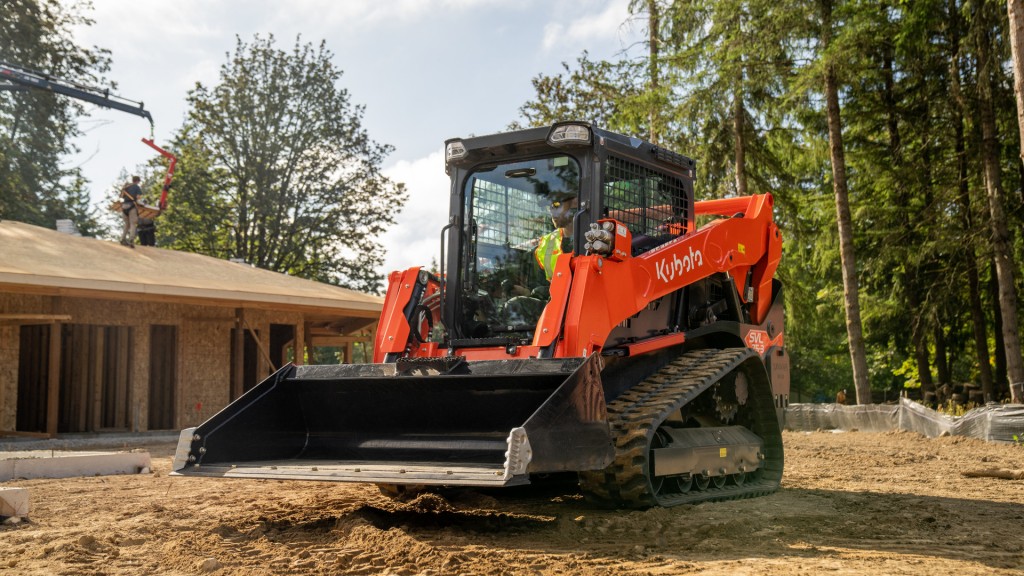 New hydraulic system and added technology updates for Kubota compact track loader