Doosan to show mini excavator and wheel loader at World of Concrete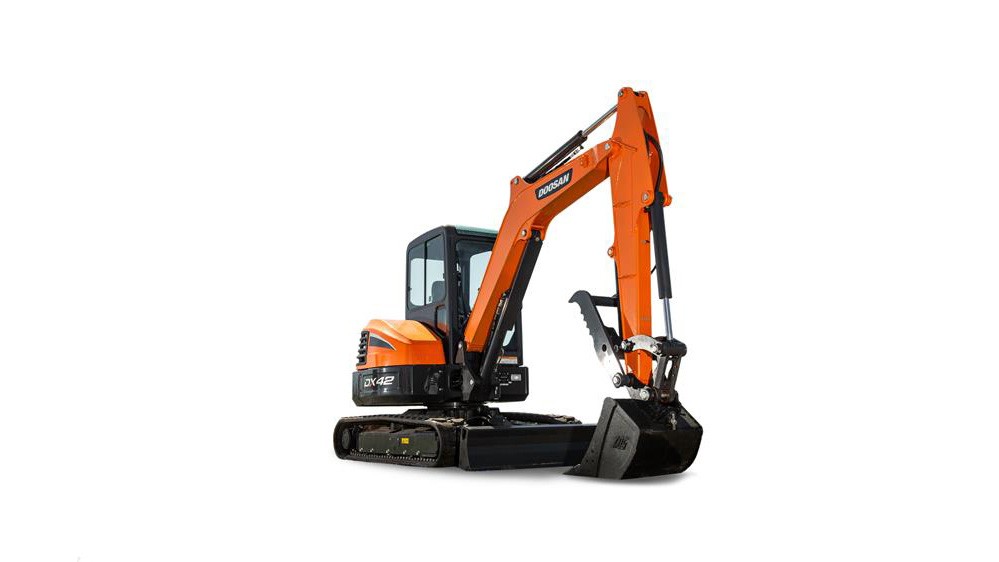 Doosan Infracore North America, LLC, will exhibit a DX42-5 mini excavator and a DL200-5 wheel loader at booth C5577 in the Central Hall at the Las Vegas Convention Center during World of Concrete in Las Vegas, February 4–7, 2020.
DX42-5 mini excavator
Introduced in 2019, the Doosan DX42-5 is a conventional tail swing mini excavator in the 4- to 5-ton class, featuring a strong bucket breakout force and impressive dig depth and reach. Its relatively narrow width provides operators greater ability to navigate through doorways, gates and other obstacles.
The machine comes standard with an enclosed cab with heat and air conditioning and offers an optional open canopy configuration. Both configurations allow for excellent all-around visibility, especially to the excavator's attachment. A standard suspension seat provides all-day operator comfort, while a strategically positioned deluxe instrument panel provides operators with valuable machine information. A standard keyless start system helps to reduce unauthorized machine use and theft on jobsites.
In addition, DX42-5 owners can choose a standard arm or a long-arm option. The long-arm option gives operators more dig depth and reach and reduces the amount of machine repositioning for enhanced productivity.
A blade comes standard with the DX42-5, and an angle blade is available as a factory option for enhanced backfilling and creating swales. The mini excavator can also be equipped with a quick coupler, bucket and thumb attachment package.
DX42-5 mini excavator specs
· Horsepower: 42.7-hp Tier 4 diesel engine
· Operating weight: 9,246 pounds
· Bucket breakout force: 9,183 lbf.
· Maximum dig depth (with standard arm): 10 feet 6 inches
· Width: 69 inches
· Tail swing overhang: 17 inches
DL200-5 wheel loader
The Doosan DL200-5 wheel loader is designed for digging, heavy lifting and general construction tasks, and has a Z-bar lift-arm linkage system. The Z-bar lift-arm provides more power, breakout force and reach for digging and loading high-sided trucks.
The DL200-5 features a hydrostatic transmission, giving wheel loader operators more power, enhanced fuel efficiency and better precision while working. Operators can choose between three power modes - power, standard and economy – that adjust the maximum engine rpm. Unique to the hydrostatic drive system, the engine rpm is not directly correlated to the machine's travel speed, so the maximum travel speed remains unaffected.
In addition, wheel loader operators can choose from three traction modes – max, traction control and S-Mode – to easily adjust traction force to match jobsite conditions for more efficient operation in digging, stockpiling and loading applications.
The DL200-5 wheel loader is available in a high-lift option for additional lift height and reach to more easily load materials such as cement into high-sided trucks.
DL200-5 wheel loader specs
· Horsepower (net): 142 hp
· Operating weight: 25,794 lb. (standard); 26,566 lb. (high-lift option)
· Bucket capacity: 2.6 cubic yards
· Dump height: 9 feet 6 inches (standard); 11 feet (high-lift option)
· Breakout force: 22,481 pounds lbf. (standard); 22,931 pounds lbf. (high-lift option)
· Available in high-lift Z-bar configuration for additional dumping height
· Approved attachments: general purpose, light material and multi-purpose buckets; pallet fork; and quick coupler
Company info
Related products
Related Articles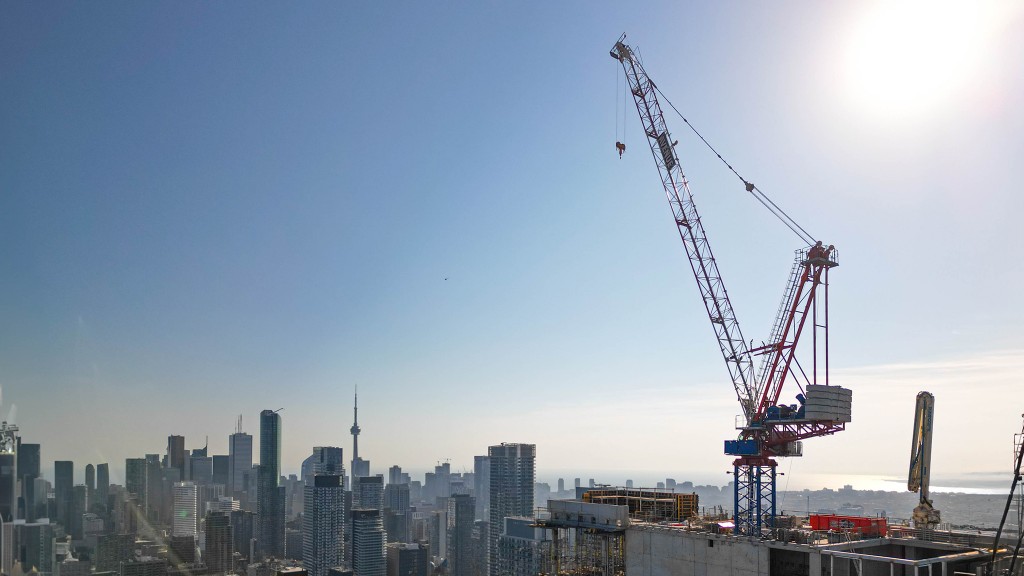 Tight squeeze in Toronto skyline is the right fit for Raimondi luffing jib crane