Volvo Penta to provide Stage V power to Metso mobile crushers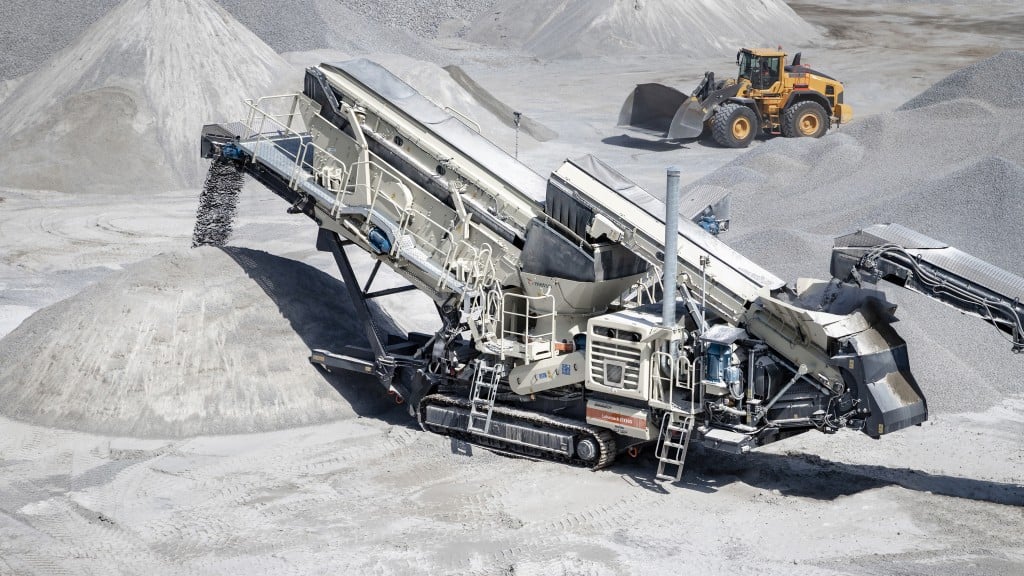 Aggregates equipment OEM Metso began a partnership with Volvo Penta in 2016 following increased customer demand for fuel-efficient engines. Now, it is set to install Volvo Penta's Stage V solutions as an option on its mobile crushing machines.
World-leading aggregates equipment OEM Metso has ordered Volvo Penta Stage V engines to provide fuel-efficient power to a selection of its Lokotrack mobile crushing machines.
Volvo Penta is set to deliver a mix of Stage V D11 and D13 off-road engines and D16 genset engines in 2019 to enable Metso to begin production before the end of the year.
Metso began using Volvo Penta engines as an option in 2016 after increased demand, especially among Nordic customers, many of whom already used Volvo equipment. Over the last three years, Volvo Penta has supplied the OEM with D13 and D16 (Stage II and Stage IIIA) engines.
"We have received good responses from our customers on the performance of the Volvo Penta engines so far and we are confident these new Stage V engines will serve us just as well," says Kimmo Anttila, vice president, mobile solutions at Metso.
Optimized fuel efficiency
Volvo Penta's new Stage V off-road engines boast fuel consumption reductions of up to 5% (versus Stage IV). The engine and exhaust aftertreatment system work in perfect synergy, forming a powerful unit that meets the demands of many different applications, especially when conditions are challenging.

Volvo Penta's first Stage V engine for mobile gensets, the D16, was launched in March 2019. The D16 is a neat and compact engine with lower maintenance requirements. It delivers around 3% better fuel economy (versus Stage IIIA), providing improved total cost of ownership.
Continued partnership
For Kimmo Anttila, the benefits of working with Volvo Penta go deeper than engine performance.
"One of the main reasons we chose Volvo Penta is because it's a great partner to work with. We have direct contact to the factories, which is something that we respect a lot. And the reputation of the engines is very good, which means customer satisfaction. I see our partnership continuing for many years to come," he concludes.
Company info
Related products