TE Connectivity to showcase HDSCS connectors at bauma 2019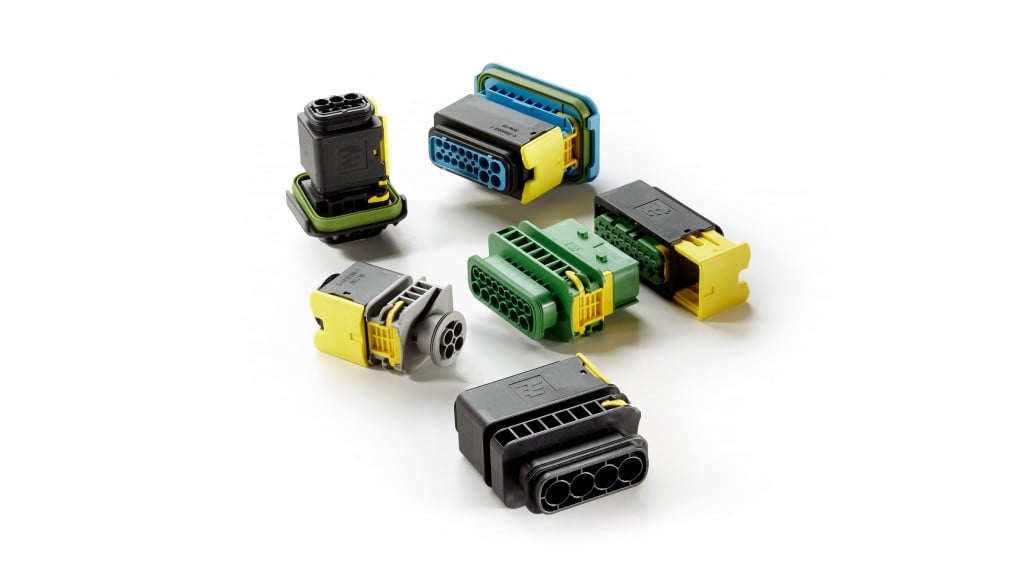 TE Connectivity will show its HDSCS connector series at bauma 2019.
This growing product line offers solutions for applications where sealed, rugged connections are needed. HDSCS connectors are made of heavy-duty UL 94-V0-rated thermoplastic and are designed to withstand the harsh conditions of the construction and mining industries. HDSCS connectors utilize TE's field-proven AMP MCP contacts and are offered in arrangements from two through 18 positions, making it one of the largest sealed connector families on the market.
HDSCS connectors feature an integrated secondary lock with a poka-yoke feature that can be used for inline applications or for flange mounting in wire-to-wire or wire-to-device configurations. Rated to IP67 and IP6K9K (when used with a backshell), HDSCS connectors are available in five housing sizes with four keying options. Solutions for CAN bus architecture are also available. Accessory items, such as fixing slides for mounting the connectors, protection caps that protect the connectors when not mated, and backshells that offer additional protection further enhance the connectors' flexibility. HDSCS connectors provide reliability and performance on the engine or transmission, under the hood, on motor controllers and solenoid interfaces, on the chassis, or in the cab – basically anywhere high temperature and vibration resistance is crucial.
"TE was the first to bring our sealed connector series to the market. We developed the product and keep innovating the interface and design based on technology trends and customer needs. Over the years, we have expanded our HDSCS portfolio to bring new solutions to the customer, and the line is still growing. We have added product variations – flangeless, flanged, and different keying, as well as different position groups and cable sizes within one connector," said Philipp Von Wedelstaedt, product manager for TE's Industrial & Commercial Transportation business. "Finding ways to solve customer problems as well as increasing reliability and performance in harsh environments are just some of the ways TE lives up to its purpose of creating a safer, sustainable, productive and connected future."