Allen's new gas-powered riding trowel is designed for high-volume concrete flatwork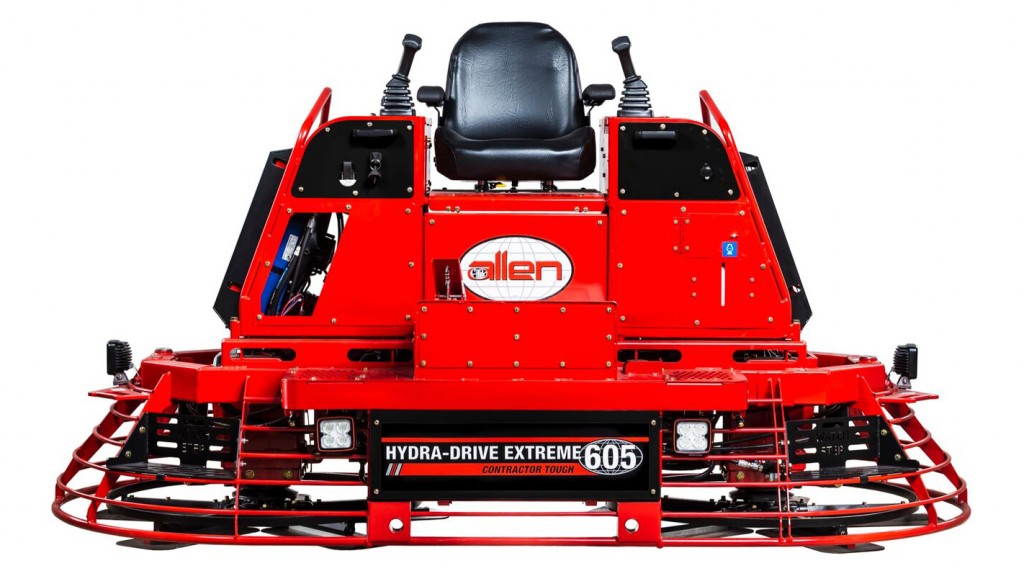 Allen Engineering is introducing a new riding trowel – the HDX605. The HDX605 is a hydraulically controlled, eight-foot-class ride-on power trowel that is powered by a 57-hp Kubota gasoline engine.
The HDX605 was designed with the high-volume flatwork concrete contractor in mind. This riding trowel comes with cruise control, digital readouts for accurate fuel levels and diagnostics, and a large 13-gallon fuel tank for longer run times. It is also equipped with powerful pumps that help maintain excellent torque even at high rotor speeds. This makes the machine excellent for panning or finishing operations.
Standard features include:
• Kubota WG1605 57 hp gasoline engine
• Lower cost alternative to T4F diesel engine machines
• Cruise control
• Electric (joystick mounted) single or dual pitch capable
• Rotor Speeds up to 160 RPM
• Two point, top-mount lifting system
• Four point tie downs
• Twin, 46-inch Rotors with five bladed spiders
The HDX605 will be displayed alongside the rest of the Allen product line at World of Concrete.