Power Curbers announces multiple promotions and hires

Power Curbers Companies, LLC is pleased to announce that Stephen Bullock has been named Chief Operating Officer. Stephen has been with Power Curbers for twenty-four years, and has been Vice President of Sales and Marketing for the last fifteen years. He is a graduate of Wake Forest University. Stephen and his wife Andrea have two daughters, Katie and Laura.
In addition, Fred Bryan has been named Vice President of Sales for the company. Fred has been with Power Curbers for seven years as International Sales Manager. He spent two years in Singapore building the Asian market for the company. Fred is a graduate of UNC-Asheville, and he and his wife Sherry have two children, Bess and Luke.
Steve Milam has been named Eastern Regional Manager for Power Curbers Companies. Steve has been with the company fifteen years, and has managed various regions of the U.S. plus Canada. Steve is a graduate of Clemson University, and he and his wife Dana have two children, Daniel and Sara.
A new member of our management team is Steve Peacock, who will become our Product Support Manager at the end of October. He will be responsible for product support, molds, all training material and product manuals. Steve is a thirty-year veteran of the equipment industry, having worked at three major manufacturers during his career. Steve's wife is Patricia.
Related Articles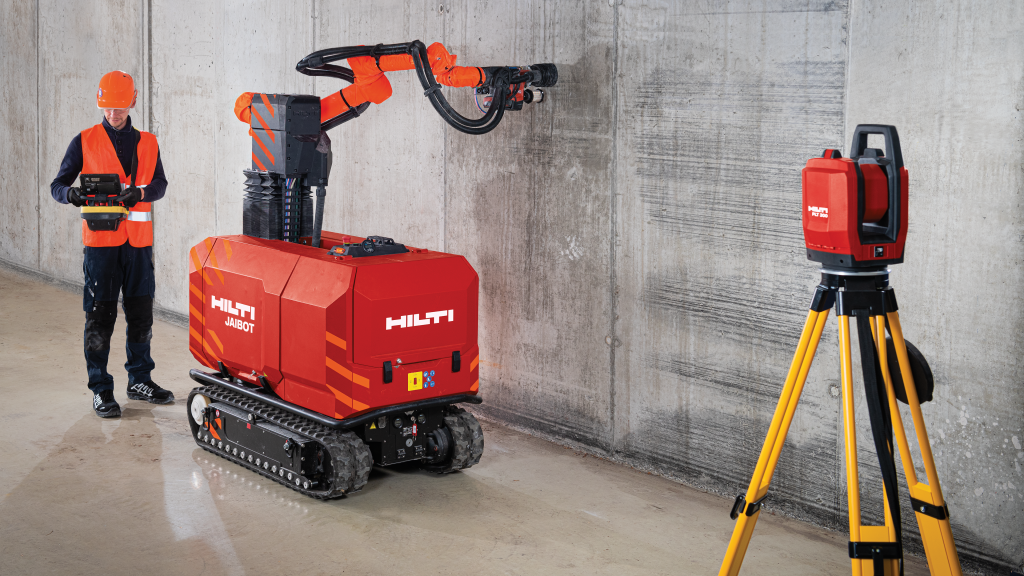 Drill on corrugated metal deck ceilings and concrete walls with Hilti's updated semi-autonomous robot