Power Curbers & Power Pavers
Manufacturer
About
Established in 1953 in Salisbury, NC, Power Curbers manufactured the world's first automatic curb machine. The original machines, extruders used in forming small curbs, are still manufactured as the Power Curber 150 extruder.
Today, Power Curbers manufactures various industry-leading concrete slipform equipment for curb and gutter, highway barrier, sidewalks, ditch liners, and agricultural applications. The best-selling 5700 series machine is contractors' number one choice worldwide, with units sold in over 100 countries.
Based in Cedar Falls, IA, Power Pavers manufactures a full line of concrete paving equipment used in street, highway, and airport construction. In addition to slipform pavers, Power Pavers manufactures texture/curing machines, placer-spreaders, and form pavers.
Both facilities embrace the latest developments in lean manufacturing, cutting waste, and improving response time for an unmatched customer experience. Keeping things simple is accomplished through focused engineering, factory-direct sales, parts, and service support. Power Curbers & Power Pavers continue to drive the slipform industry through organization partnerships, innovation, and complex project solutions.
5700-D Curb & Gutter Machine
Our number one selling slipform machine in the world. It is a one-machine solution for curb & gutter, barrier, sidewalks, and much more.
SF-2700 Slipform Paver
Designed with a low profile, minimal side clearance, and simple operation, the SF-2700 is the most productive mid-sized slipform paver.
SF-1700 Slipform Paver
A smaller version of the SF-2700, this paver is specifically designed for half-width paving and roads up to 7.5 meters or 24 feet wide.
7700 Multipurpose Machine
The easy-to-operate 4-track machine is designed to offer versatile solutions for conventional paving and offset barrier, ditch, and paving work.
TC-2700 Texture/Curing Machine
The robust TC-2700 offers an array of texture finishes in addition to spraying curing compound along the sides and surface of slabs.
Power Curbers & Power Pavers Product Categories
Related Articles (10)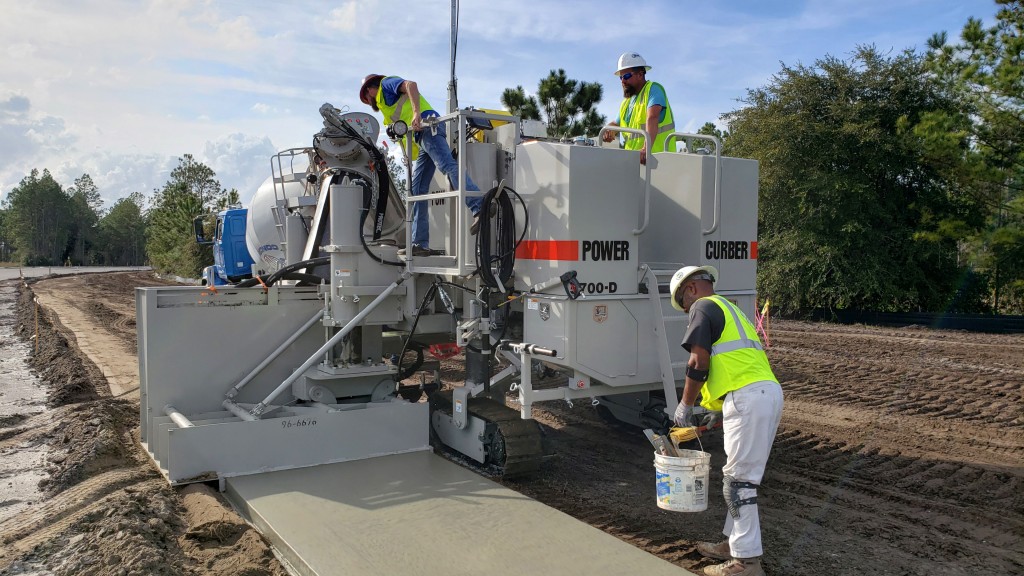 Slipform pavers take the spotlight at Power Curber's CONEXPO-CON/AGG exhibit