FLO Components adds sales manager for southern Manitoba and northwestern Ontario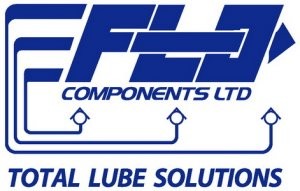 Automatic Lubrication Systems specialist FLO Components Ltd. continues to expand its resources to better serve construction, road building, aggregate, trucking, manufacturing and processing companies in Manitoba and Ontario. We are pleased to announce the appointment of Mike Munroe as Territory Sales Manager - Southern Manitoba & Northwestern Ontario.
A native of Winnipeg, Mike's previous experience over the last 16 years includes various managerial and technical sales roles promoting products and services to manufacturing, agriculture, commercial, transportation, utility, forestry, mining and government accounts in Manitoba. Prior to that, his "blue coverall hands-on" experience included a position as a heavy duty mechanic for a major equipment distributor in Manitoba, where he gained an extensive background in repairing and servicing construction, agriculture, and transportation equipment.
Mike's primary responsibility is to help users of mobile and heavy industrial equipment obtain lower operating costs and increased machine reliability through more effective lubrication solutions. Based in Winnipeg, he will provide local availability of technical support to FLO customers in Manitoba and Northern Ontario regions.
To support Mike's efforts and further cement its commitment to the region with local installation and service, FLO has stationed one of its Mobile Workshops permanently located in Winnipeg and fully equipped with all the necessary inventory, equipment and tools to be able to create lubrication solutions "on site".
Commenting on the new appointment, Mr. Mike Deckert, VP of FLO Components said; "Mike will make an excellent addition to our team of lubrication solutions specialists. He brings a whole new level of energy and extensive industry experience that will help to further strengthen the relationships with FLO's existing clients in his territory. His technical knowledge and proven work ethic is in sync with FLO's basic foundation of "Meeting Customers' Needs Better", making him well suited for providing our customers with unparalleled technical and sales support."