The latest in Concrete Saws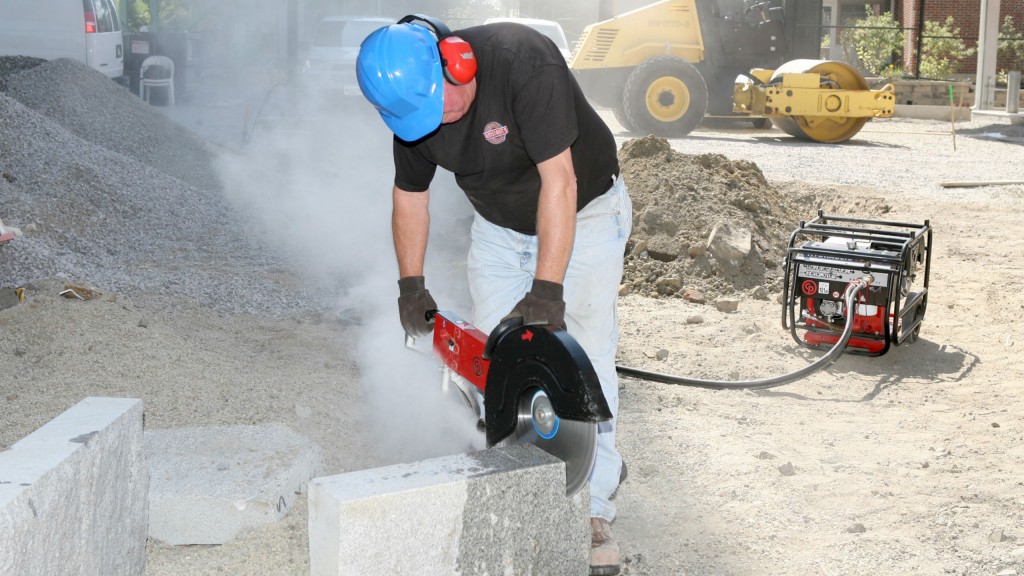 From hand-held to walk-behind, these concrete saws will tackle tough concrete cutting tasks.
Cut-off SAW 16
Chicago Pneumatic's SAW 16 cut-off hydraulic saw features a direct-drive configuration to reduce maintenance and has easy handling with an open cutting face to ease use even in demanding conditions.
With the right blade, the saw will cut through concrete, asphalt and steel. SAW 16 is the biggest model in the CP cut-off saw portfolio, which also includes the smaller SAW 14.

Without being connected to hoses, the weight of SAW 16 is 23 pounds and features a disc size of 16 inches. The cutting depth is 6.3 inches with a maximum pressure of 2,500 psi. These saws feature 2,000 to 4,000 rpm with a speed of 138 to 279 feet per second.

A water kit is available to provide a supply of cooling water where needed.
FS 7000 D Flat Saw
The FS 7000 D is a Tier 4-compliant, highly productive flat saw. It can handle large jobs were production is a concern and is equipped with a digital control panel that enables the operator to monitor and make adjustments while cutting. An e-track system has an integrated reset function in the display, which makes it easier to produce a straight cut.
The FS 7000 D features a powerful, productive flat saw for small to mid-size jobs. Three-speed right-angle gearbox models are available. This enables different blade sizes to run at their optimal performance level without changing pulleys or belts.
It is available with an optional electronic blade clutch for instant release of the power transmission.
ORKA Floor Saw
Designed for wet sawing of new and old concrete and asphalt with a diamond cutting blade, Atlas Copco's ORKA floor saw brings safety and ergonomics together. The important controls - including the on/off switch, throttle control and in-depth control - are located close together within easy reach of the handle for the operator. The handle is height-adjustable and reversible for easy storage. A rigid single-body frame protects interior parts. The 30-litre (7.92-gallon) water tank lets operators work longer between refills, while a Poly V belt makes adjustments and belt changes easy. This saw offers a maximum cutting depth of 150 mm (5.9 inches) and effectively evacuates dust and waste during operation.
TS 440
According to the company, the Stihl TS 440 is the world's first cut-off machine equipped with a wheel brake and is ideal for use in confined spaces. The Stihl Quickstop braking system will engage and stop the rotating wheel in fractions of a second in the event of a kickback. This allows the guard to be fully opened, exposing the top of the wheel in specific applications. The gyroscopic sensor detects the kickback and activates the brake shutting the engine off. It is ideal for challenging cuts, as there is easier accessibility to the lower sections of in-ground pipes, since it is built with greater adjustability of the wheel guard. The two-stage belt drive system provides a higher cutting torque, and the adjustable electronic water control starts and stops automatically with the engagement or release of the throttle trigger. The TS 440 is ideally suited for cutting in-ground pipe or structures.
Integrated water pump DSH-P
The Hilti integrated water pump is compatible with Hilti gas-powered DSH 700-X and 900-X handheld saws. According to the company, the DSH-P is the first of its kind in the industry and provides unparalleled dust control portability. The operator can simply fill a bucket of water, or use another static water source, and attach a DSH-P integrated water pump system to a Hilti gas-powered handheld saw to control dust on the jobsite.

The Hilti integrated water pump DSH-P leverages the power of the Hilti gas saw to produce pressurized water and reduce airborne dust. The Hilti integrated water pump comes with 10 feet of hose.
Pneumatic Walk-behind Saw
Weighing 107 pounds and cutting depths up to seven inches, the 9.5-hp CSR 150 pneumatic walk-behind saw is ideal for indoor use and is easily portable between jobsites. A low-maintenance air motor with gearbox eliminates the need to service belts, carburetors or fuel lines. The heavy-duty gearbox reduces the turning speed from 5,250 to 2,900 rpm to regulate blade speed and increase torque to cut hard materials.
Concrete and masonry cutting
The 14-inch, 61-cc Power Cutter (EK6101) weighs only 19 pounds and is ideal for cutting brick and block. The 14-inch, 76-cc 4-Stroke Power Cutter (EK7651H) requires no fuel mixing and provides faster starts. For both models, Makita offers a water source for OSHA-compliant concrete cutting. For work away from a water source, the Makita Pressurized Water Tank is a perfect accessory. It has a hand pump with up to 74 psi and connects directly to water supply kits using the quick-release coupling for better control of dust while cutting.
Related Articles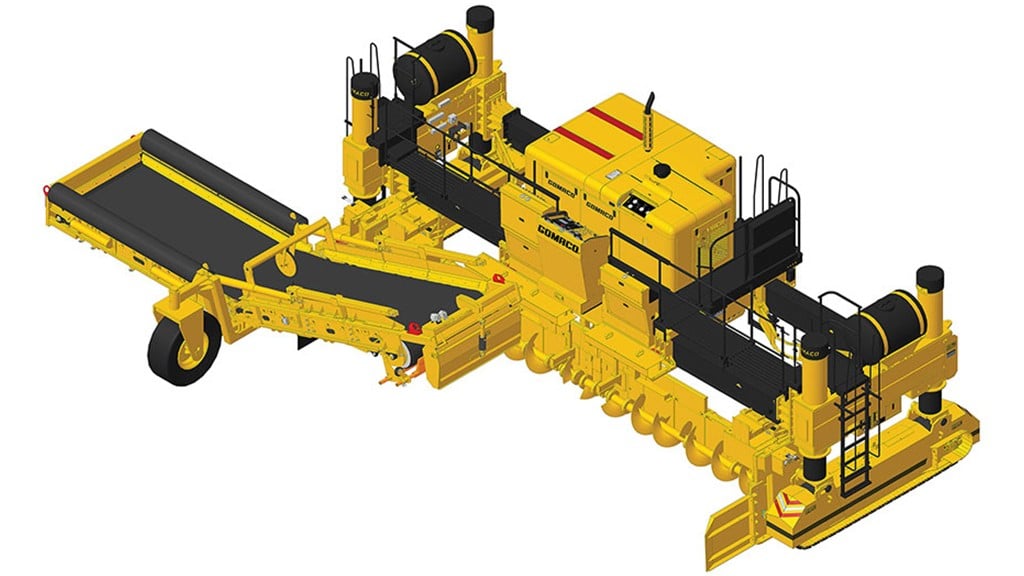 New combination concrete slipform paver and placer/spreader from GOMACO to launch at CONEXPO