Haver & Boecker's F-Class portable plant is designed to be moved and set up in less than 30 minutes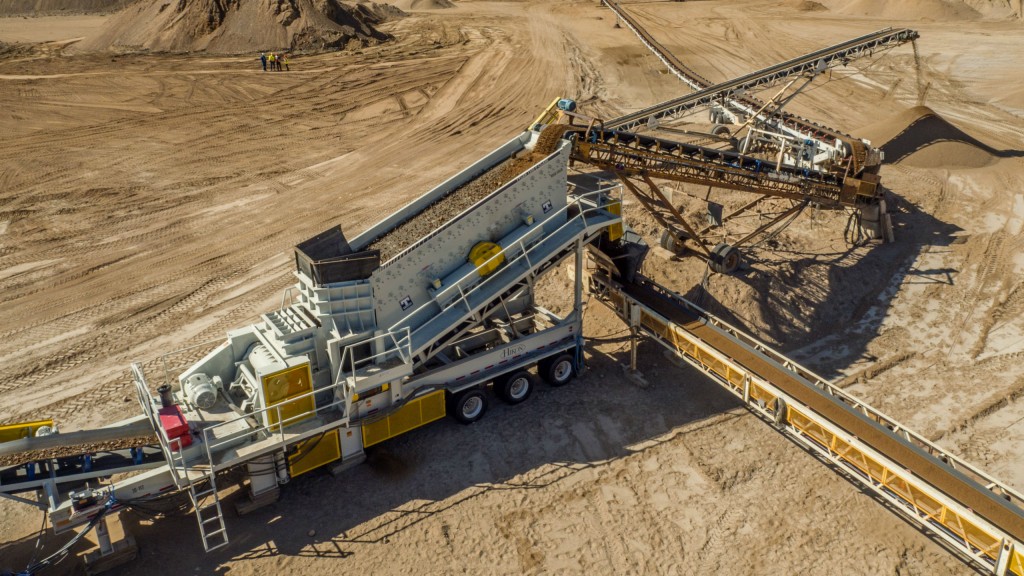 Haver & Boecker's Tyler F-Class portable plant offers increased mobility to maximize flexibility and ROI for aggregate and mining operations. Each portable plant features the F-Class vibrating screen mounted to a custom-built chassis. The portable plant includes a hydraulic system that raises the vibrating screen to its inclined operating position. These two features allow producers to move and set up the portable F-Class in less than 30 minutes in nearly any location.
"With the fast pace of the industry and the underlying need to increase screening efficiency and profitability, it was the right time to launch the portable F-Class," said Karen Thompson, Haver & Boecker Canada president. "We're using our decades of experience to develop the absolute best mobile screening platform for our customers."
Beyond flexibility, Haver & Boecker's F-Class portable plant offers as many as three screen decks. The vibrating screen features an advanced double eccentric shaft design, supported by four high-performance, double-spherical roller bearings. The F-Class is ideal for screening situations that require consistent, load independent performance at constant g-force. Featuring a unique and reliable, proven four-bearing technology, the vibrating screen delivers a consistent stroke, which two-bearing screens cannot provide. With the right media choice, the F-Class virtually eliminates blinding, pegging and material contamination.
The vibrating screen is mounted on a portable chassis, which uses hydraulics to lift the screen to the operational angle for each application – usually 20 degrees. Producers use the included six hydraulic running jacks to lift the chassis into position. The jacks level the chassis from side to side and front to back and allow producers to operate the vibrating screen without adding blocking below the chassis for support. This setup process takes less than 30 minutes to complete. Takedown is even faster, requiring less than 20 minutes to lower the unit so it can move to the next location.
Businesses can customize the portable F-Class setup to include a crusher, conveyors or other components for enhanced productivity. The F-Class is ideal for tough applications, such as scalping and classifying ores, minerals, stones, sand and gravel.
Approved applications are eligible for Haver & Boecker's Uptime 36-Month Warranty, featuring a full-service approach to equipment optimization – from parts inspection and equipment assessment to screen media evaluation.
Additionally, Haver & Boecker offers the Pulse vibration analysis program to monitor the ongoing health of vibrating screens through real-time views, logged reports and data analysis. It's designed by Haver specifically for vibrating screens to catch small inconsistencies before they grow into problems and downtime.
Company info
Related products
Related Articles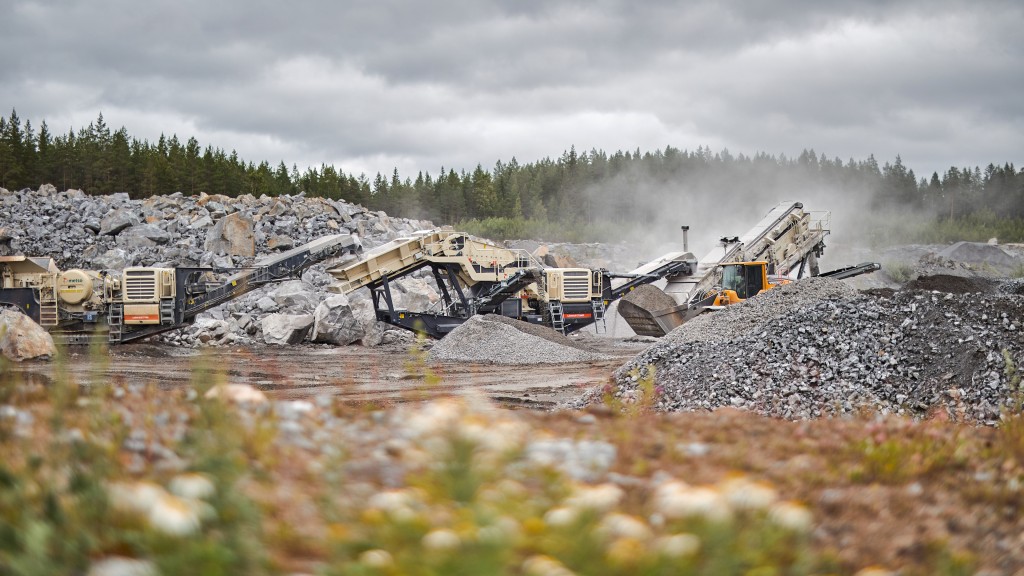 Metso Outotec to showcase updated range of cone crushers at CONEXPO-CON/AGG 2023