What to see at The Rental Show 2018 Part 3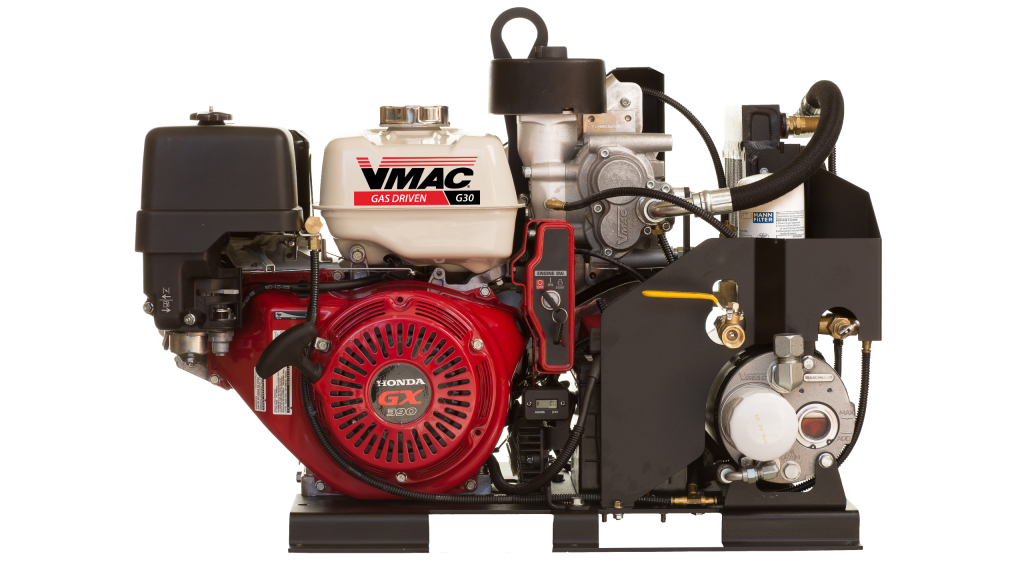 The Rental Show is the American Rental Association's annual convention and trade show for the equipment rental industry. It features construction/industrial equipment, general tool/light construction equipment and party/special event equipment. The Rental Show 2018 will be held in New Orleans, Louisiana, from February 19 to 21. Check back with Heavy Equipment Guide throughout the week leading up to the show for continuing coverage. The following is a selection of what exhibitors will be highlighting at The Rental Show.
Click here for Part 1.
VMAC has entered the equipment rental market, leading with the VMAC 30 CFM G30 gas-engine-driven air compressor which will be introduced to the rental market at The Rental Show.
"There's been tremendous growth in the equipment rental market in recent years, and the market is expected to continue to grow over the next ten years," says Mike Pettigrew, VMAC's Marketing Manager. "VMAC has responded to rental customers' requests for a lightweight, compact and powerful air compressor for short-term jobs, and the G30 is the perfect solution."
The VMAC G30 produces 30 CFM at 100 percent duty cycle, which means no time is wasted waiting for air, and no air receiver tank is required. This allows operators to work more productively, and complete jobs faster. The G30 is lightweight and compact, weighing just 205 pounds, making it ideal for mobile applications.
Forever-ODM will be exhibiting its 32/15 Scissor-Boom. This is the first model of Forever-ODM's scissor-boom product family. The 32/15 Scissor-Boom is designed for industrial and municipal applications.

"Compared to the traditional scissor and boom lifts, our innovative and patent-pending Scissor-Boom products combine the scissors' low cost, simple operation and easy maintenance with booms' outreach capability advantages," said Don Shi, the company's founder. "To rental companies, the value of our scissor-booms is they provide a much better return on investment since they can purchase the scissor-booms at scissors level price but rent out at booms level rate. To contractors, the value of our scissor-booms is they offer much simpler controls, easy transportation and a bigger platform."
The 32/15 Scissor-Boom has 32-foot platform height and 15-foot outreach (from front wheels) and can carry 350 pounds. This product is an alternative choice for customers using 45-foot stick or Z booms.
Case Construction Equipment will be showing the recently introduced TV370 compact track loader, a 74-hp machine that combines a maintenance-free Tier 4 Final solution with the strength and reach of a large-frame CTL. The TV370 provides a 3,700-pound rated operating capacity and a vertical-lift design that makes it ideal for loading trucks, and lifting and placing heavier palletized materials.
"As the CTL market expands, there are no one-size-fits-all solutions," says John Dotto, brand marketing manager, Case. "The new TV370 gives contractors a 74-hp option in a large-frame vertical CTL that provides a high capacity, low ground pressure and stable platform for earthmoving, load and lift applications, and heavy attachments while utilizing a maintenance-free aftertreatment system.
The TV370 is ideally suited for landscaping, utility, agricultural and rental applications where operators value lift capacity and strength, but may not require higher horsepower to run high-volume production attachments. The machine provides excellent auxiliary hydraulics for traditional attachment use in standard (24.2 gallons per minute (gpm) at 100 percent efficiency) and optional high-flow (37.6 gpm at 100 percent efficiency) hydraulic setups.
"Not every equipment owner needs to run cold planers or high-volume mulching heads, but they still need to load higher trucks and lift heavy pallets," says Dotto. "The TV370 is for that application."
Additional performance/operating highlights include an 8,776-pound bucket breakout force, and a 10-foot 11-inch hinge pin height. At 6 feet 4 inches wide over the tracks, and on standard 17.7" wide tracks, the TV370 provides excellent stability and the lowest standard ground pressure in class for operating on varied terrain and sensitive ground.
Miller Electric Mfg. LLC. will be featuring the XMT 350 FieldPro multiprocess welder and the Trailblazer 325, which now has ArcReach technology. ArcReach offers significant benefits on outdoor and construction jobsites and in MRO applications, because it allows the welder to make parameter adjustments at the spot of the weld using the stick/TIG remote or wire feeder.
Miller recently enhanced its ArcReach technology with two new industry-exclusive capabilities that provide even more time savings to help welding operations lower labour costs and improve productivity and safety on construction jobsites.
"These innovations are game-changing and can save up to two hours per welder, per day – improving jobsite productivity and efficiency so companies can lower labour costs and meet critical project deadlines," said Joe Ryan, infrastructure segment manager, Miller Electric Mfg. Co. "ArcReach technology lets operators make adjustments at the point of the weld using the wire feeder or remote without a control cable, which can save companies hundreds or even thousands of dollars every day in downtime. These new technologies add even more capabilities that will save significant time and improve operator safety."

Cable Length Compensation (CLC) technology makes proper setup of welding parameters faster and easier by automatically compensating for voltage drops in the weld cable. This ensures that the voltage welding operators set is the voltage they get at the weld – even up to hundreds of feet from the power source. With traditional machines, the welding operator must manually make adjustments for the voltage drop that occurs with the resistance in weld cables by setting the voltage higher than necessary at the power source to ensure they get the voltage they want at the feeder or remote. CLC technology eliminates the need to do this manually.

Adjust While Welding (AWW) technology allows for precise adjustments and parameter changes at the wire feeder or remote without stopping the arc, so operators can make changes during welding to compensate for heat buildup, changes in weld position or variations in part fit-up. This saves time by eliminating the need to walk back to the power source to make changes and contributes to improved weld quality, since each stop and start of the arc introduces the potential for discontinuities or quality issues.
Dominion Equipment Parts, LLC, has introduced the Italian-built Fiori articulated dumper line to North America and will exhibit the model at The Rental Show. The Fiori D40 is compact, providing 180-degree bed rotation and three-way dumping in a package that is just over 13 feet long. Made especially for tight spaces and jobsites with restricted access, the unit's reliable 49-hp Yanmar diesel engine and four-wheel-drive hydrostatic transmission drive an articulated frame, making it a popular choice for construction sites. The bed rotation and three-way dumping allow the operator to put the load just where it needs to be. The dumper can be used for a wide variety of loads, including dirt, debris, or even for pouring concrete.

Fiori dumpers are engineered for safety, offering two-way driving and excellent visibility in all directions. The open cab meets ROPS and FOPS level 1 criteria, and the ergonomic seat and controls protect the operator from unnecessary fatigue and strain.
The D40 also comes standard with four forward and four reverse gears that allow the dumper to traverse the jobsite at from 3 to 12.5 mph.
Heavy Equipment Guide's Rental Show preview continues
Company info
Related products
Related Articles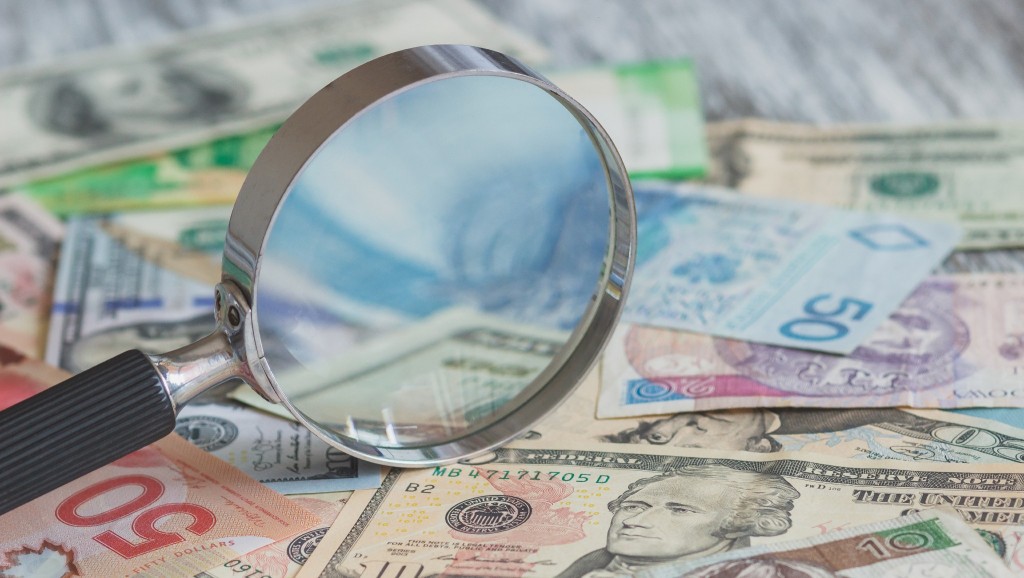 Finning finishes 2022 on a high note with 23 percent full year revenue jump