Rotating telehandlers gaining ground in Canadian market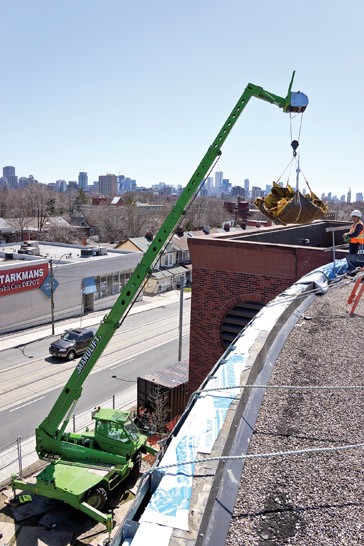 Canada is steadily catching on to the benefits of the rotating telehandler. While still behind countries like Germany, where one in three telehandlers are of rotary design, these machines are gaining popularity across Canada in all construction trades.
With all the advantages of a traditional telehandler and more, the rotating telehandler has benefits that outdo cranes and boom trucks of less than 30 tons. It also greatly reduces on-site equipment movement, thus bringing drastic gains in productivity and requiring less work space compared to traditional models.
In Canada, Manulift owns 92 percent of the rotating telehandler market with the Merlo brand. It includes 14 models of which the most popular are part of the MCSS range: 45.21, 40.26, 60.24 and 40.30.
How can such a dominance of the Merlo brand be explained? Merlo was the first to launch the Roto range with rotating turret in 1991, while some of its competitors still had traditional telehandlers with wheels of different sizes. That technological delay can be explained by a lower investment into research and development by other companies. Merlo invested 8 percent annually versus 2-3 percent; this effect is still visible today.
Several advantages ensure that the Merlo Roto is the most productive on the market, according to Manulift:
A system of 4 independent stabilizers with rapid deployment, allowing them to be positioned at any width;
The most compact chassis that is the only one to turn inside its stabilizers, thus increasing the rate of use in restricted space;
The only tilting cab (18 percent) of 1010 mm, the largest in its category, with unmatched 360° visibility providing operators with comfort and ergonomics for maximum performance;
An easy-to-use remote control that allows the operator to be on the ground performing tasks instead of being stuck in the cab.
The long list of Merlo Roto benefits that provide unparalleled operational gains to contractors and the high level of specialization and expertise of Manulift ensure that clients such as Arcelor Mittal, Hydro-Québec, Coffrage Synergie and the Canadian Army rely on Merlo rotary models.
Related Articles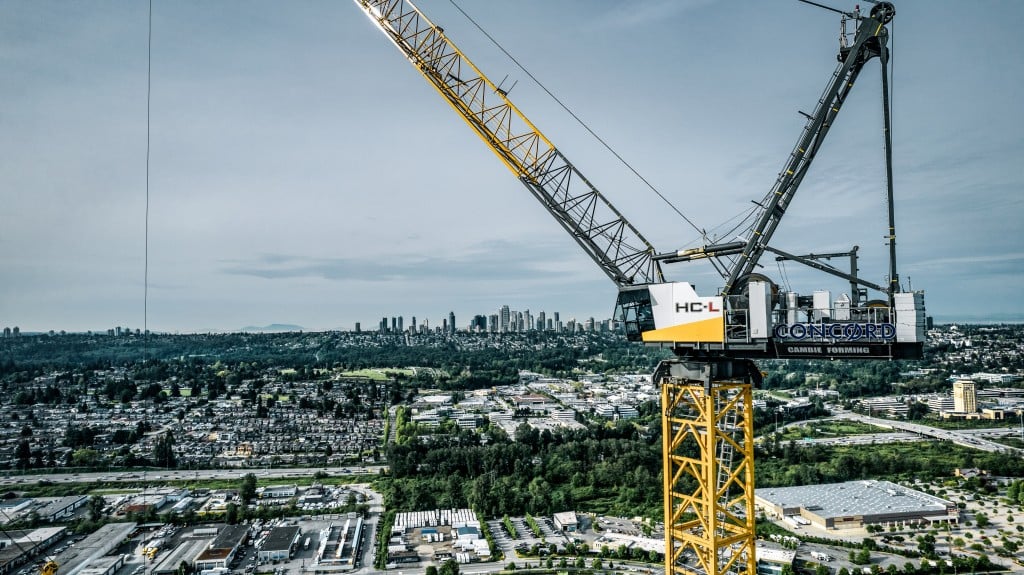 Cambie Forming to build 56-storey Burnaby residential building using newly bought Liebherr tower crane