Superior Industries launches standard designs for Patriot Cone Plants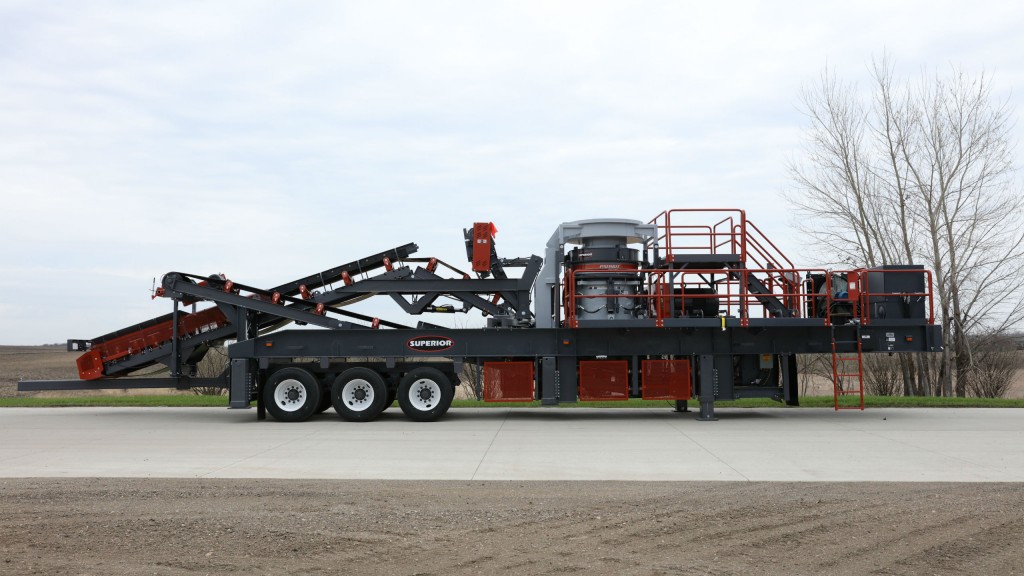 Superior Industries Inc., a U.S.-based manufacturer and global supplier of bulk material processing and handling systems, expands its portable plant product lineup with the release of new standard designs for the Patriot Cone Crusher Plant. According to the manufacturer, the Patriot Cone Crusher Plant delivers portable crushing capabilities unique in the market by providing options like Vantage Automation and Level Assist that are exclusive to Superior.
New and patent pending, Superior's Level Assist technology automatically levels a plant once the machinery is raised to a desired height. Normally, the task requires 20-30 minutes with two workers to complete. With Level Assist, one worker can get the job done in less than five minutes.
Designed for simple, straightforward operation, the Vantage Automation System monitors all of the vital functions of the Patriot Cone Crusher. The system allows the crusher to maintain optimum production without operator intervention, constantly adjusting for harmful conditions. All of the software designed for the Vantage Automation System is designed in-house.
Another key option on the Patriot Cone Plant is the removable feed conveyor cartridge, which has a roller track design that gives the conveyor mobility, allowing feeding to happen at any angle.
Company info
Related products