Xtreme Manufacturing showcasing North America's largest capacity telehandler at MINExpo 2016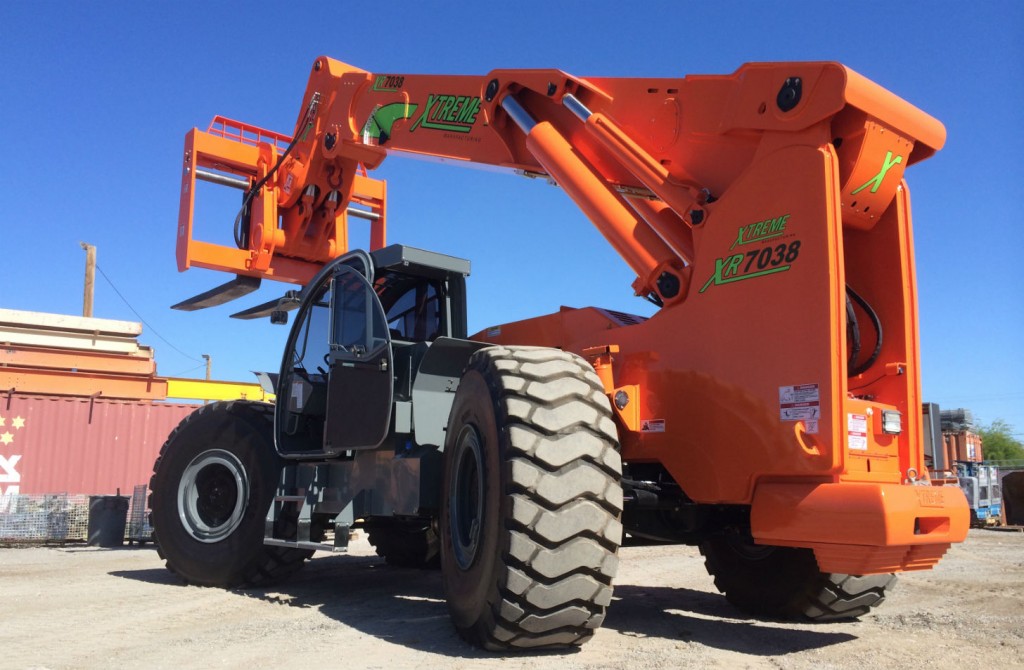 Las Vegas-based Xtreme Manufacturing is displaying North America's largest capacity telehandler at MINExpo INTERNATIONAL 2016, along with a range of high capacity telehandlers and Snorkel aerial work platforms. The Xtreme Manufacturing booth is built from Xtreme's own modular building structure, the Xtreme Cube, which can be configured for use in hazardous environments, such as mining.
Xtreme XR7038: largest capacity telehandler in North America
Launched in 2014, the Xtreme XR7038 is an award winning telehandler with an incredible lift capacity of 70,000 pounds (31,750kg). The lift has a maximum lift height of 38 feet 2 inches (11.63 m), a forward reach of 22 feet (6.7 m) and weighs 115,000 pounds (52,160 kg). This heavy-duty lift is suited to applications in the mining, oil and gas, and energy sectors, and can provide an alternative solution to mobile cranes.
Using a 300-hp, Tier 4 Final Cummins engine, the XR7038 features an electronic engine monitor, heavy-duty boom rollers, and a rear-view camera system for complete visibility when maneuvering the lift.
The XR7038 is equipped as standard with a fork-positioning carriage, with forks that each weighs in excess of 2,000 pounds (907 kg) and foam-filled tires that are 6.5 feet (2.0 m) in diameter. The XR7038 also features Xtreme's integrated machine-rated boom lift point for safer handling of suspended loads.
Alongside the XR7038, Xtreme will also be displaying a range of telehandlers, including the high capacity Xtreme XR4030 and Xtreme XR3034, as well as Xtreme's smaller telehandler, the compact 5,900-pound capacity XR5919 model. The XR621 model is particularly suited to mining applications thanks to its compact dimensions which make it possible for two lifts to safely pass in underground tunnels, and a 2,500-pound towing capacity.
All Xtreme telehandlers have many features that are beneficial to the operator and getting the job done efficiently and safely. These features include 360-degree operator visibility from the cab, an integrated machine rated lift point for suspended loads, long-life boom rollers for smoother operation and minimal maintenance, and specially designed controls that allow the operator to keep one hand on the steering wheel at all times.
Xtreme unveils tire manipulator attachment
Xtreme is proud to continue to work with telehandler customers to provide solutions to specific challenges. At MINexpo, Xtreme will be showcasing their XR1534 model fitted with a tire manipulator attachment produced by Weldco-Beales Manufacturing. Designed for the safe installation and removal of wheel assemblies from large construction and mining equipment, the fully integrated attachment utilizes Xtreme's existing in-cab controls for safe and seamless operation. The tire manipulator attachment is available to fit most models across the Xtreme telehandler line, up to the 70,000-pound XR7038.
Xtreme Cubes for hazardous environments
In addition to a wide range of telehandlers, Xtreme Manufacturing also produces innovative Xtreme Cubes. These portable structures are built from steel, utilizing a welded frame with fork pockets that means they can be stacked, transported and easily customized for doors, windows, etc., without affecting the structural integrity, while delivering a high-quality working environment.
At MINExpo, attendees can visit the Xtreme Cube Design Center on the Xtreme booth to learn more about how these structures can be used within mining and remote environments to provide office space, employee accommodation, data and telecommunication centres, and other types of structures.

In partnership with Protective Technologies Group, Xtreme offers cube structures that can withstand hazards, including blasts, ballistics, tornados, hurricane force winds, projectile impacts, high-level seismic events and fire. The hazard-resistant cubes are validated through third-party live field testing, making them ideal for use in mining, oil and gas, military and petrochemical environments.
Snorkel aerial work platforms

Xtreme's sister company, Snorkel, will showcase its latest mid-size telescopic boom lift at MINExpo. The Snorkel 660SJ delivers a 66-foot (20.3-m) maximum platform height, with 58-foot 6-inch (18.0-m) maximum outreach, and it can lift up to 600 pounds (272 kg).
Company info
Related products
Related Articles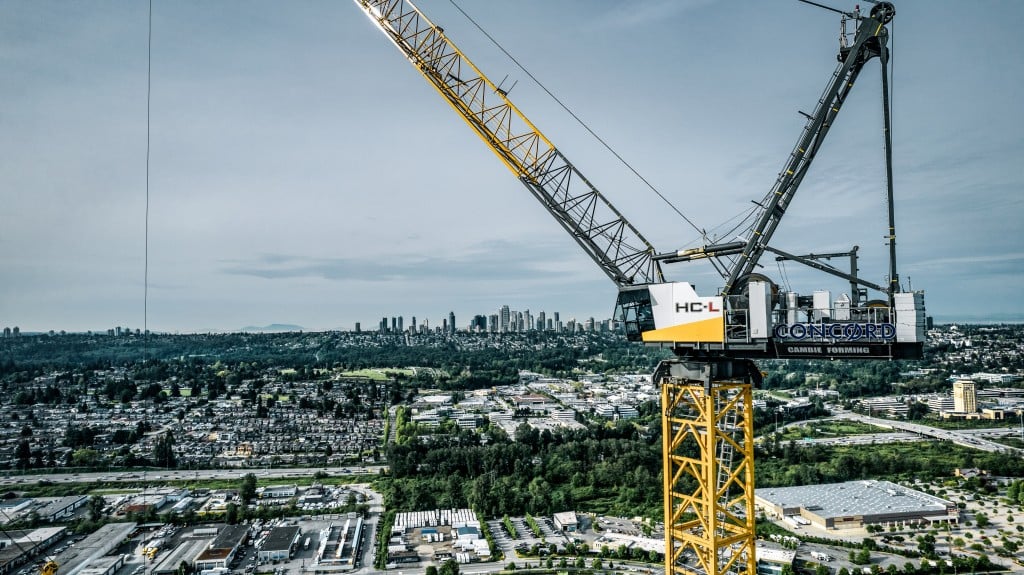 Cambie Forming to build 56-storey Burnaby residential building using newly bought Liebherr tower crane