Kenworth T880 vocational truck available for order with Hendrickson ULTIMAAX advanced severe-duty suspension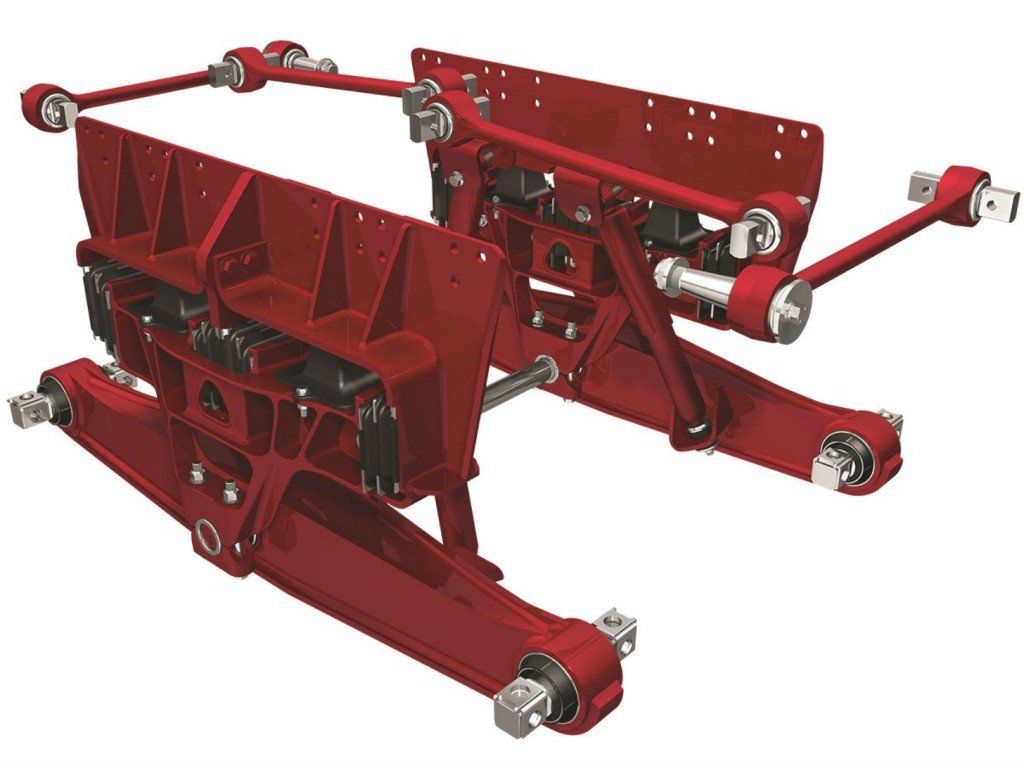 Company info
Related products
The Kenworth T880 vocational truck is now available for order with the Hendrickson ULTIMAAX advanced severe-duty rubber suspension.

The ULTIMAAX suspension offers a balance of empty ride quality and loaded stability for driver comfort, while also cushioning the load and protecting the chassis, cargo and body equipment from excessive vibration and road shock due to potholes and rugged terrain. For the T880, the suspension is available with axle ratings from 46,000 to 52,000 pounds, axle spacings of 54 and 60 inches with 11-inch ride height for applications such as refuse, sand and gravel, crane/boom, platform, construction, and logging.
"Fleets that operate trucks up to 52,000-pound capacities can now specify the Hendrickson ULTIMAAX severe-duty suspension with the Kenworth T880 to provide their drivers with a consistently smooth ride while running loaded or empty on the harshest roads and terrains," said Kurt Swihart, Kenworth marketing director. "The Kenworth T880 equipped with a PACCAR MX-13 engine rated up to 500 hp and 1,850 lb.-ft. of torque already provides a durable, reliable and productive vocational truck for such demanding applications. The severe-duty suspension helps enhance the T880's traction, stability and handling under loads from 46,000 to 52,000 pounds. Plus, it adds even more durability and helps customers maintain a lower cost of operation with its components designed for maximum weight savings for additional payload."
Available in day cab, 40-, 52- and 76-inch sleeper configurations, the Kenworth T880 comes standard with the PACCAR MX-13 engine rated up to 500 hp and 1,850 lb.-ft. of torque.