Haver & Boecker's 1943 Tyler vibrating screen still hard at work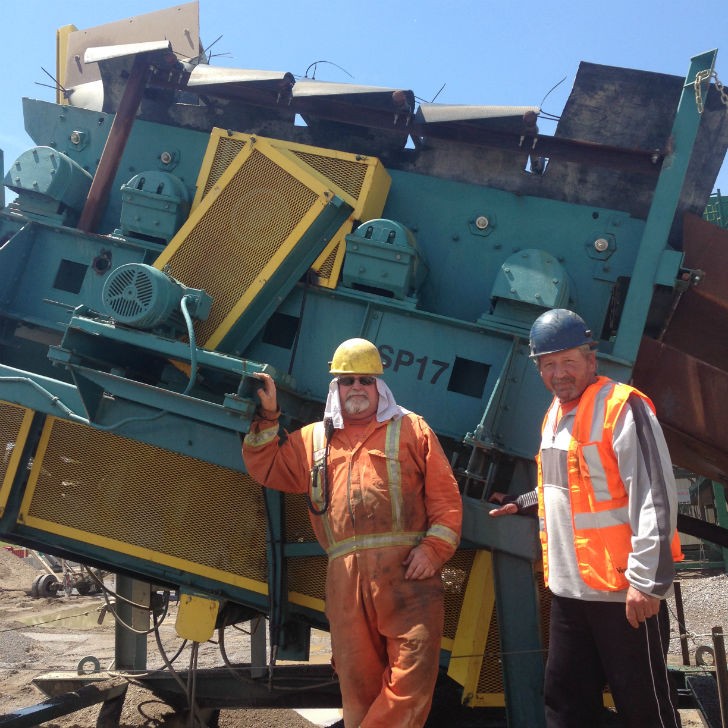 A Haver & Boecker Tyler brand vibrating screen remains an important part of an aggregates operation more than 70 years after its purchase. The R.E. Law Crushed Stone quarry near Port Colborne, Ontario, bought its oldest operating Tyler F-Class on March 20, 1943. The vibrating screen shipped two months later. The machine was then sold to Hard Rock Paving Co. along with the quarry in 1977. The Waterford Group bought the operation in 2008 and uses the F-Class at a quarry in Uxbridge, Ontario. Its operators say it still works flawlessly.
"It's one of the best-running machines on the site," said Brandon Smith, Waterford Group site supervisor. "When it was put in my care last spring, it had been sitting for six years at our head office, so I was skeptical. But we did some minor repairs, started it up and it didn't miss a beat."
The 4-by-10-foot vibrating screen was called a Ty-Rock Screen when R.E. Law Crushed Stone purchased it and evolved with technology to the F-Class as it's known today. The machine minimizes vibration transmission to the surrounding structure due to its four-bearing technology. Waterford's machine still has the original beds, but had a few updates, including new paint and added spray bars. There have been no refurbishments to the vibrating screen over the years and no major repairs of which Smith is aware. The F-Class spent most of its life screening crushed limestone, and now Waterford uses it to screen natural sand and gravel.
"I usually expect 25- to 30-years out of a vibrating screen, so it's amazing that this one is still running perfectly," Smith said. "We spend a lot of money when purchasing equipment like this, so we expect it to last. Downtime is huge for an operation like ours because we're paid by the ton, not the hour. When we have a machine that doesn't quit, we keep using it."
"Our F-Class vibrating screens are built for longevity so I'm not surprised at all that this one is still in operation after this long," said Steve Fair, Haver & Boecker engineered screen media and OEM parts manager. "The F-Class is our signature machine. It's our workhorse. And the fact that this machine is still operating more than 70 years later proves our equipment lasts."
Smith said the F-Class has always been serviced with OEM parts and screen media. Fair works closely with Smith to provide screen media and parts for their machines when they need them.
"Besides the overall quality of the F-Class, a key reason I believe this machine continues to run so well is that the Waterford Group uses OEM parts," Fair said. "There's always a risk of damage to the entire vibrating screen when using non-OEM components fabricated without the exact specifications. The repair costs and production loss often costs many times more than an OEM part would have in the first place."
Company info
Related products