New 700- and 800-Frame-Size Loaders Boast Tier 4 Engine Solution Without DPF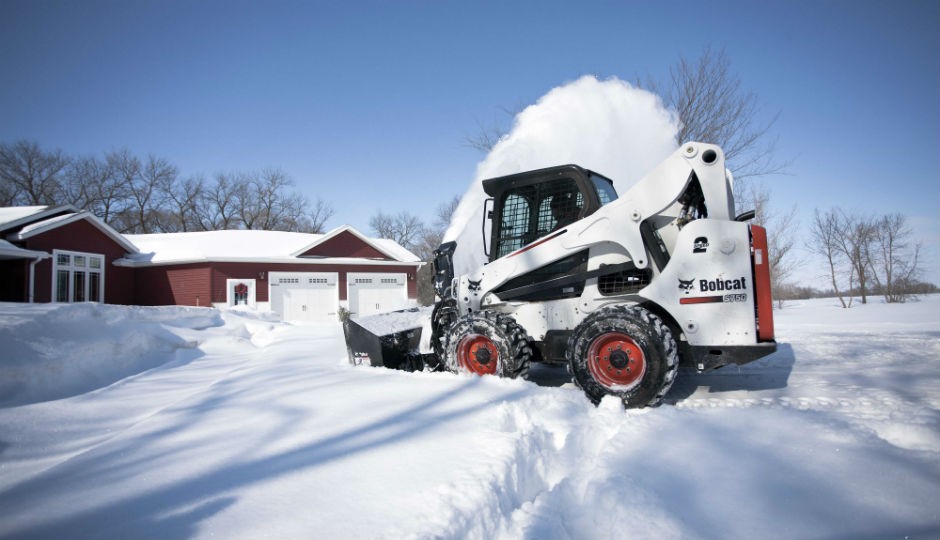 Bobcat Company has increased the number of its Tier 4–compliant skid-steer and compact track loaders with the transition to a 3.4-litre diesel engine in its 700- and 800-frame-size loaders.
Bobcat S750, S770 and S850 skid-steer loaders; T750, T770 and T870 compact track loaders, and A770 all-wheel steer loader are manufactured with a Tier 4–compliant, Bobcat 3.4-litre diesel engine. Bobcat diesel engines deliver high-performing torque across a wide span of engine rpm, and lower engine noise for enhanced operator comfort. Bobcat 3.4-litre diesel engines do not require a diesel particulate filter (DPF).
Tier 4 solution
New Bobcat 700- and 800-frame-size compact loaders combine the following technologies to meet Tier 4 emission standards:
High-pressure common-rail (HPCR) fuel injection system
Cooled exhaust gas circulation
Diesel oxidation catalyst (DOC)
Selective catalytic reduction (SCR) system
Selective catalyst reduction is a common aftertreatment system that is required to meet EPA emissions standards for machines 75 hp and above. The system requires diesel exhaust fluid, also known as DEF. A new DEF fill tank cap is located on the left side of Bobcat all-wheel steer, skid-steer and compact track loaders. The fill tank cap is blue and clearly labelled to avoid mistaking it for the diesel fuel tank cap. All new 700- and 800-frame size loaders rated at 75 hp and above have an updated display panel inside the cab. The updates include a DEF level indicator to inform operators how much DEF is in the loader's tank. Additionally, an SCR error icon will illuminate when the DEF tank is at 25 percent capacity. Audible alerts will also remind operators when DEF is getting low.
Operators may notice new air inlets designed in the Bobcat loader tailgate and above the cooling system. Electric air inlet fans in the loader tailgate help to keep the engine compartment cool. Additional air outlets are located above the tailgate for warm air to exit the engine compartment.
Horsepower ratings for Bobcat 700- and 800-frame-size loaders remain the same, with the exception of the T870, which increases to 100 hp – the first Bobcat compact track loader with 100 hp.
Company info
Related products
Related Articles
The new Volvo EC950F crawler excavator was made for large haulers. In fact, it can fill our 60-ton A60H haul truck in just four bucket passes with an average cycle time of just over a minute. With the perfect pair from Volvo, you can improve efficiency, burn less fuel and keep your haulers moving.
Watch these two powerful machines load four passes in just over a minute.