Sandvik SK2462 Screen is Effective in Both Wet and Dry Conditions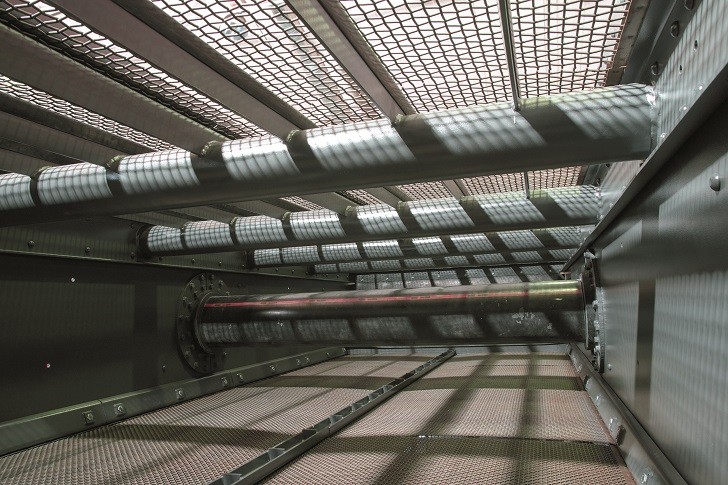 The new circular stroke inclined screen, the SK2462, is part of the new SK&SC range from Sandvik Construction. It will enable aggregate producers, quarries and other associated businesses, to accurately and efficiently screen material during the secondary or tertiary stage of the process. Able to effectively operate in both wet and dry operating conditions, the SK2462 screen efficiently deals with most applications providing customers with leading levels of versatility, performance and flexibility.
Sandvik Construction's new range of SK&SC screens have been developed with the real requirements of aggregates producers, quarries and other associated industries at the heart of the design process. Purpose built in order to facilitate accurate and efficient screening during the secondary or tertiary stage, the range also provides market leading flexibility. Available in sizes ranging from 1.5 m to 3 m wide, 4 m to 8 m in length, and in 2, 3 or 4 deck versions, the screens possess a modular design enabling ease of installation and maintenance.
Ideal for mobile and fixed installations, the SK&SC screens modular design makes it very easy to fit to existing plant, as well as being able to adjust to local requirements. Versatility is in-built through a wide range of options including wear protection, washing and dust encapsulation. This makes the screen suitable for most screening medias making it suitable for most applications. Its flexibility is further enhanced through an adjustable inclination angle and a wide range of stroke parameters delivering high performance.
Maintaining the new SK&SC screens has been an important factor in its development, with the minimization of operational downtime being the end result. The vibration mechanism can be removed and installed as a fully assembled module which makes it easier to maintain, and maximizes the life of the components. In addition the use of a proven welded design, with a reduced number of parts and improved bearing lubrication, enables the screen to be maintained with minimal customer engineering.
Company info
Related products