Process Heating Company's Clean-Operating Electric Heat Helps Asphalt Plants Meet Sustainability Goals
Process Heating Company's Lo-Density Unitized Storage Tank Heaters provide unique environmental benefits that can help asphalt producers achieve sustainability goals, including NAPA's Diamond Achievement Commendation and its new Diamond Achievement Sustainable Commendation.
Electric heat is safe, consistent and friendly to the environment because it heats without combustion or emissions, and it eliminates a source of fuel spills. Electric heat offers 100% energy efficiency because all of the energy is used to heat, when compared to the inefficient burning of fossil fuels. In addition, the efficiency will always be 100%, even after many years of operation, without costly maintenance. Electric heat also eliminates stacks that must be monitored for emissions, along with eliminating air quality and boiler permits that must be pursued and maintained. Unitized Heaters can be interfaced and coordinated with other plant electrical equipment so that the load of the heaters can be reduced to base rates, thus preventing increased demand charges or peak-use rates and lowering consumption cost.
The NAPA Diamond Achievement program began in 1999 to recognize asphalt plants that met or exceeded national best practices for operations, environmental practices, safety, permitting compliance, regulatory compliance and community relations. The Diamond Achievement Sustainable Commendation includes additional best practices for sustainable operations and community involvement, and challenges asphalt producers to strive for an even higher level of excellence. The new commendation requires plants to understand, quantify and control their energy use, emissions and use of recycled materials, as well as to articulate a corporate sustainability plan.
Process Heating Company's Lo-Density Unitized Storage Tank Heaters may be installed into any tank or vat, and dissipate controlled heat as low as three watts per square inch on the heater's sheath to prevent coking or damaging of temperature-sensitive material. Unitized Heaters feature the company's unique drywell-style elements that reside inside the sheath, making them accessible from outside of the tank and eliminating the need to drain the tank to service the elements. Customizable dimensions make the Unitized Heaters easy to install into either horizontal or vertical tanks/vats. The heater is installed by cutting a rectangular opening near the bottom of the tank, sliding the heating element and control panel assembly into place and welding the unit until it is sealed liquid-tight. Process Heating Company's tank heaters enjoy decades of problem-free operation.
UL-listed controls offer easy-to-use complete automation of temperature regulation. The main indicating temperature control regulates the product temperature and includes a high-limit control for safety. There is a main disconnect, and the individually fused heat circuits provide overcurrent protection. All components are mounted and prewired in a UL Listed, weatherproof NEMA Type 4 enclosure. Custom control panels are also available. Process Heating Company stands behind its equipment, offering an industry-exclusive five-year element replacement guarantee.
Related Articles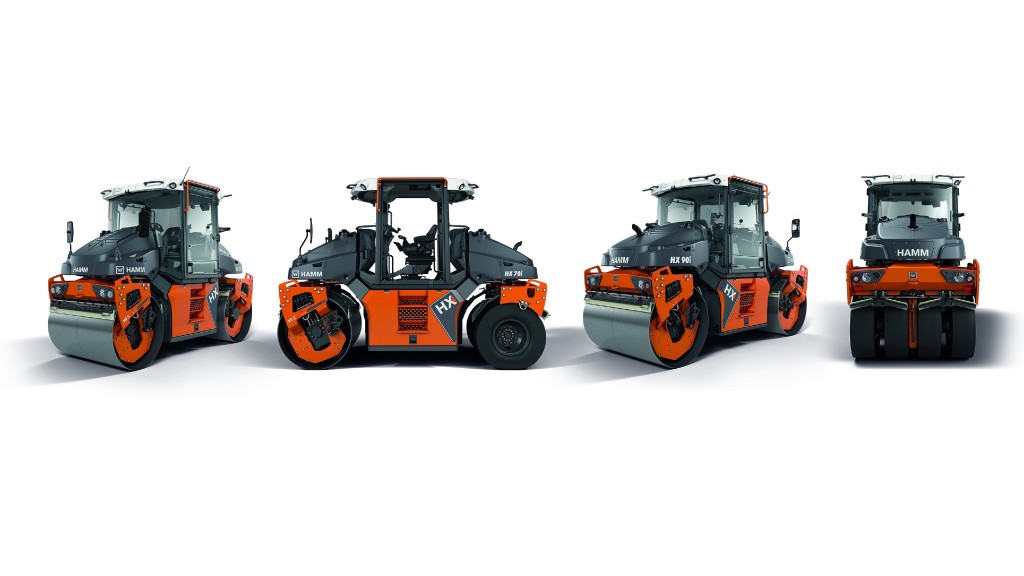 Hamm pivot-steered tandem roller series features Smart Compact digital support