JCB Unveils Tier 4 Teletruk Bringing Up To 32% Fuel Savings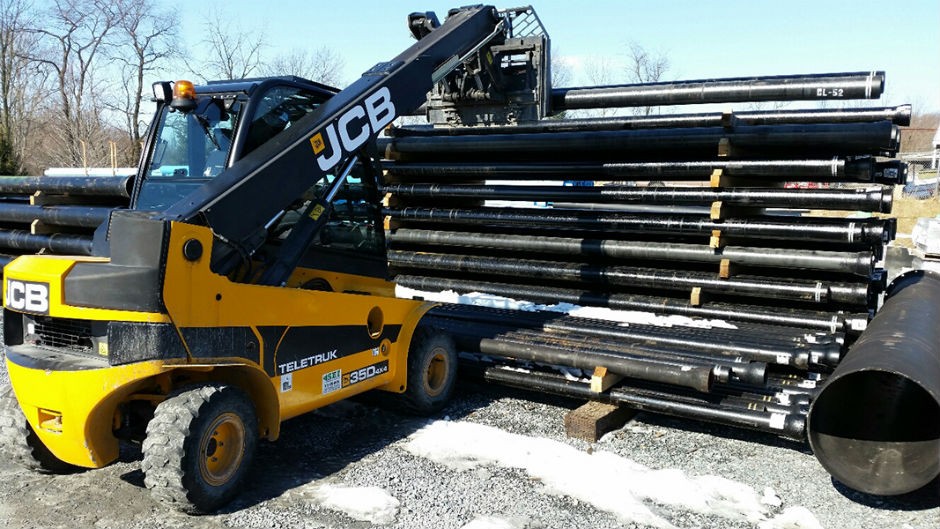 JCB'S first Tier 4 Final Teletruk model has been launched to offer customers fuel savings of up to 32% compared with the previous Tier 3 model.
The new JCB TLT 35D 4 x 4 meets the stringent Tier 4 Final emissions regulations without the use of a DPF and is powered by a JCB Diesel by Kohler engine providing 63 hp (47 kW) of power at 2600 rpm.
With a telescopic boom instead of a mast, the JCB Teletruk offers significant advantages over conventional forklifts. With its ability to reach forwards, loads can be lifted and placed quickly making it an indispensable materials handler for all industries.
The JCB Teletruk is capable of extreme site flexibility through the use of other attachments such as conventional forks or rotators. It can maximize the use of these through the combined dexterity of forward reach, elevation, and fork carriage rotation through a 111 degree arc.
Another key benefit of the JCB TLT 35D 4 x 4 is its time and space saving capability. Forward reach allows it to load and unload delivery trucks from one side only - saving up to 50% of yard loading space. This also means curtain sided vehicles only need to be opened from one side and site safety can be improved by separating forklift operations from pedestrians through clearly marked zones.
The JCB TLT 35D 4 x 4 comes with a fully-enclosed hydrostatic drive system as standard for added protection. It boasts a maximum lift capacity of 7,000 lbs with 3,750 lbs at 6 feet 6 inches forward reach. Maximum lift height is 14 feet 3 inches and the machine is able to turn in a short radius. This 4 x 4 model has been designed with rough-surface yards and gradients in mind, the sort of surface conditions which would be quite unsuitable for ordinary lift trucks. For those heavier and tougher applications, additional bodywork protection can be added – full underbelly plate, front apron plate and metal side door. A wide core radiator can also be fitted to aid in keeping the radiator clear of debris.
The Teletruk seat is also fitted with an operator presence switch. If an operator isn't seated, then the machine will not start. If the operator leaves the seat while the machine is in motion, it will come to a controlled stop and not move until the operator is seated again.