Atlas Copco Introduces new F1000T Tier 4 Final Paver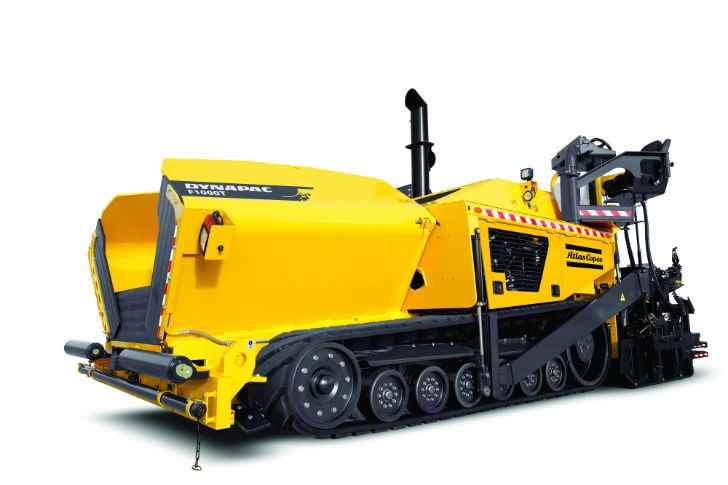 The F1000T tracked paver meets Tier 4 Final standards and increases productivity through operator comfort and visibility. The paver eliminates segregation with Atlas Copco's exclusive feed-control system and features 18-inch-wide, smooth or treaded, rubber track bands that create the friction needed to push fully loaded pavers up steep inclines.
The paver features two operating stations on each side that are ergonomically designed to reduce operator fatigue. The stations swing out to provide maximum visibility to the front and rear, and controls have grouped switches for simple operation and a display for vital paver parameters. The operating station overlooks one of the lowest decks in the industry – 5 1/4 feet tall, which contributes to maximum visibility.
The paver ensures continuous material flow using Atlas Copco's exclusive auger-conveyor feed-control system. The system uses four ultrasonic sensors that measure paving material and automatically adjust conveyors and outboard augers to optimize material flow. The outboard drive auger system eliminates segregation and delivers a constant head of material and the smooth flow needed to produce quality asphalt mats.
The F1000T is equipped with a Tier 4 Final Cummins diesel engine, which withstands hot work environments and harsh operating conditions due to its efficient cooling system and rugged hydraulic components. The cross-flow cooler's high ambient capabilities ensure systems are operating at optimum temperatures by pulling heat away from the engine and other components. A hydraulically driven, on-demand cooling fan keeps the engine at an ideal temperature. Because the fan only turns on as needed, fuel consumption and noise levels are minimized. The F1000T's oversized hydraulic system puts minimal stress on hydraulic components, such as motors and drives, so the operator has maximum uptime in harsh paving environments.
The material flows through the Carlson front- or rear-mounted screed to construct flawless mats. A tractor-mounted 34-kW generator heats the screed's full working width, which is as wide as 26 feet with the Carlson EZ R-1020 screed. The front extension screed is ideal for paving parking lots, county roads and city streets because operators can change its width quickly to suit to the project's demands. The robust rear extension screed extends to 26 feet wide for use on large paving projects, including highways, interstates and airports.
Related Articles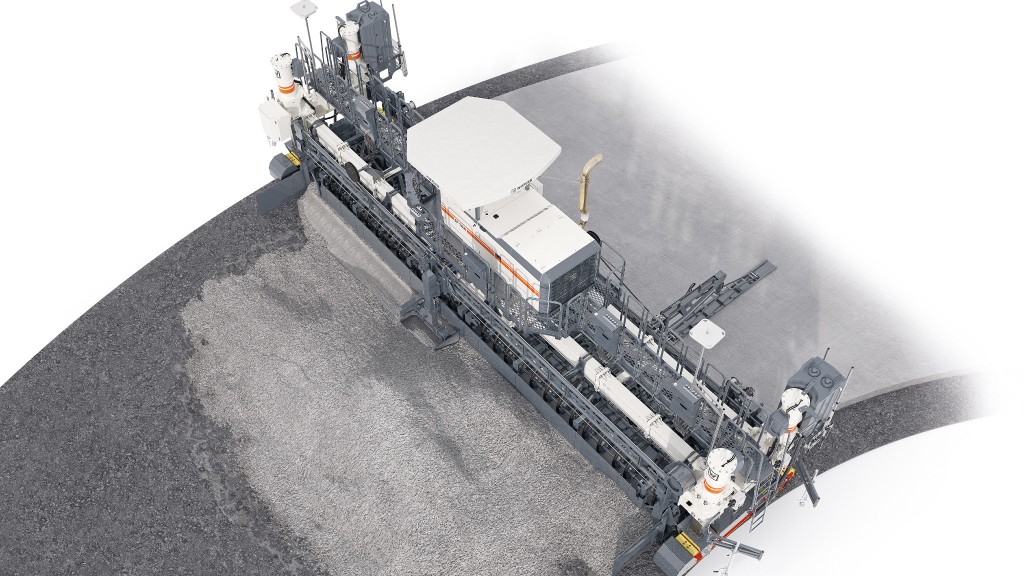 Wirtgen inset slipform paver designed for versatility and efficient operation