Vermeer Introduces Ride-On Service Plow For Utility Contractors
Vermeer PTX44 is gas-powered dedicated plow with added flexibility of optional trencher and bore attachments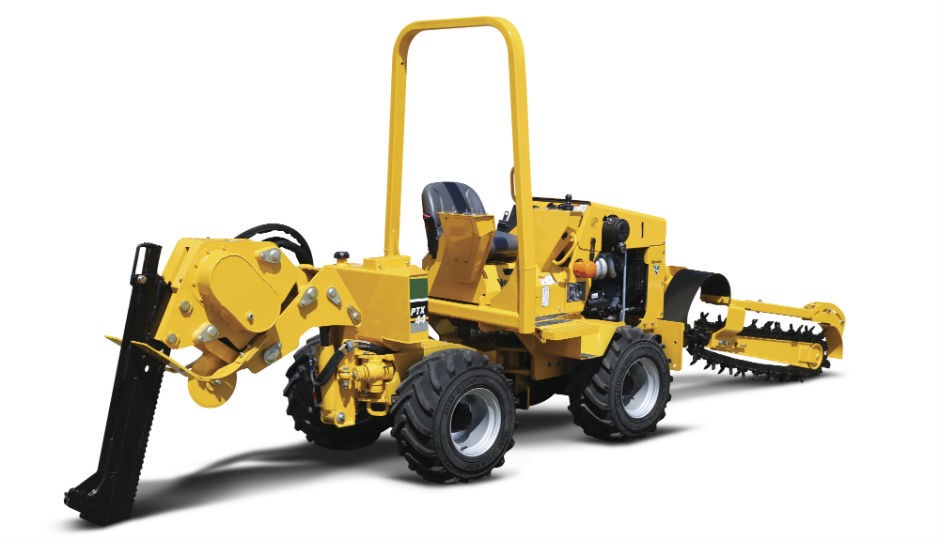 Vermeer has introduced a new ride-on service plow suited for customers who predominantly install fiber-optic lines, electrical and gas services and irrigation systems. The PTX44 service plow is designed for applications that require a ride-on machine due to factors where a walk-beside service plow would be impractical.
"Vermeer created this product to enhance our customers' productivity through an efficient design," said Jon Kuyers, underground global product manager at Vermeer. "The PTX44 service plow is designed to meet the needs of not only our underground utility customers, but municipalities and landscaping professionals as well."
The PTX44 is powered by a 46.8-horsepower (34.9 kW) Kubota water-cooled gasoline engine with 88.7 ft-lb (120.2 Nm) of torque to plow, trench and bore, depending on the application. The machine features a dedicated plow with the option to utilize a forward-mounted trencher and/or bore attachment. Planetary axles also provide an extra measure of efficiency, reducing the amount of stress and torque going into the driveline.
The PTX44 showcases ingenuity by utilizing electronic over hydraulic controls, providing fingertip control and more precise handling of the machine. Electronic controls allow the operator to preset the creep speed to optimize performance especially on longer distance installations, enhancing productivity while helping to reduce operator fatigue.
The operator's station is located at the center of the service plow directly above the machine's articulation point, providing excellent visibility of the entire work area. Access to hydraulic and engine oil filters does not require removal of any shielding, making servicing and preventive maintenance more efficient.
The dedicated plow has a maximum installation depth of 24 inches (60.9 cm). The optional trencher attachment has a maximum trenching depth of 42 inches (106.7 cm) and width of 6 inches (15.3 cm). The optional bore attachment has a rotational torque of 620 ft-lb (840.6 Nm).
Company info
Related products