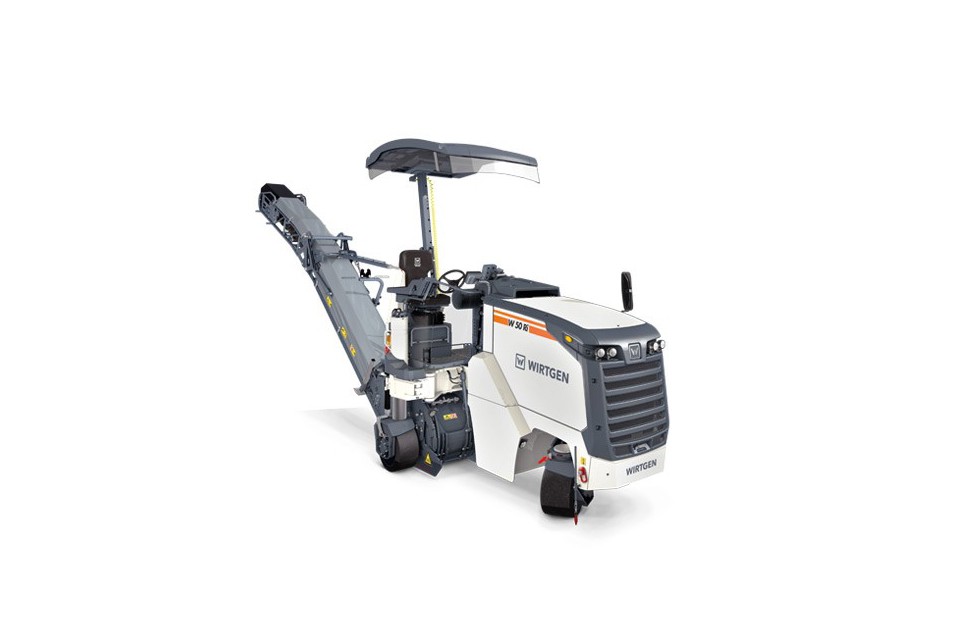 Highly productive and innovative small milling machine with a working width of 50 cm. This small milling machine with a working width of 0.5 m and a working depth of 210 mm is bursting with technical innovations that enhance the performance, boost productivity and offer a maximum in operating comfort.
Features & Benefits
Intuitive levelling
The new Level Pro Plus levelling system is easy and intuitive to use, and thus guarantees exceedingly accurate milling results.
Fully integrated levelling system
A high degree of automation is enabled by the full integration of the Level Pro Plus levelling system with the machine control system.
Perfect operation pays off
The ingenious operating, visibility and levelling concept of the W 50 Ri and W 60 R/ W 60 Ri makes you work fast.
Front visibility
The chassis has been designed as slender as possible to provide an unobstructed view of the right milling edge.
Rear visibility
The compact loading conveyor suspension system permits good visibility of the milled surface at the rear of the machine.
Swift steering
The steering wheel is used for particularly quick steering.
Fingertip steering
The exceedingly sensitive hydraulic steering system also enables swift and effortless steering via the armrest on the right-hand side.
Reversing
The reversing option with the milling drum switched on permits fast and easy maneuvering on the job site.
Automatic pivoting
The automatic pivoting of the right rear wheel happens extremely quickly without having to move the milling drum position.
Specs
Key Specifications

| | |
| --- | --- |
| Milling width | 20″ (500 mm) |
| Milling depth | 0 - 8″ (0 - 210 mm) |
| Engine power | 105 kW / 141 HP (105 kW / 143 PS) |
| Operating Weight | 15,280 lbs (6,930 kg) |